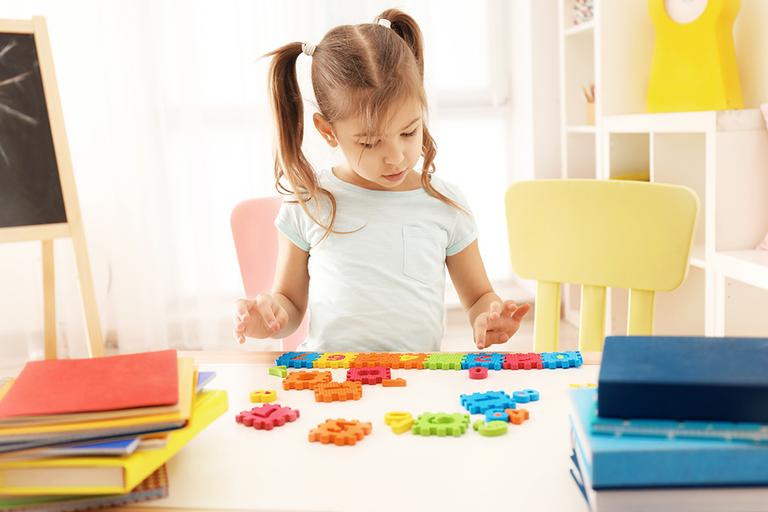 As your little one grows, try different experiences, harder challenges and new activities to increase their mind's, body's and social capabilities.
Brain development
Encourage their curiosity
Your child will have a strong understanding of everyday things such as money, food or travel. Their memory is expanding and their attention extending as they become excited and motivated to learn new things.
Activities to try...
Board games and puzzles
With so many different themes and challenges, games are a fun way for little ones to learn about rules, turn taking, teamwork and patience.
STEM toys
Introduce them to key subjects such as science, technology, engineering and maths. There's a huge variety of activities, helping to prepare them for school.
Electronic toys
Think phones, smart watches, games and laptops, all designed to help children solve problems, figure out tasks and complete challenges.
Physical development
Fine & gross motor skills
Smaller muscle skills such as getting dressed, fastening buttons and holding a pencil are helping your child prepare for school. Whilst gross motor skills, are developing their posture and endurance, so they can cope with a full day of learning.
Activities to try...
Modelling dough
Squishing, sculpting and moulding. As well as being great fun, modelling dough like Play-doh helps build strength in hand muscles. This helps children with writing and cutting with scissors – essential skills for a 4-5 year old.
Craft sets
Stock up on beads, paints, stickers and more, and let them use their hands and imaginations to get creative with arts and crafts.
Sports
Whether they want to develop a hobby or try something new, try toys that'll help them run, jump, skip, catch…anything to wear them out.
Social skills
Communication & friendship
By now, friendships are built around similar interests, especially as their knowledge is constantly developing. They'll be interested in group activities – building on their awareness of rules and turn-taking as well as emotions and empathy.
Activities to try...
Story stones
Paint different pictures from their favourite story, onto clean dry pebbles. Use as many as you need for characters and objects. Allow your child to retell the story or even make up one of their own!
Read a book
With so many classic characters and exciting imaginative worlds to explore, they'll want to dive into their favourite bedtime books, night after night.
Sing some karaoke
Singing along to their favourite songs is a great way to develop their reading skills, memory and confidence – let them find their inner X factor.
Top toys...
Products our customers love
Looking to learn more?