Car seat guide
Our guide to choosing the right car seat to get your baby around safe and sound.
Shop all car seats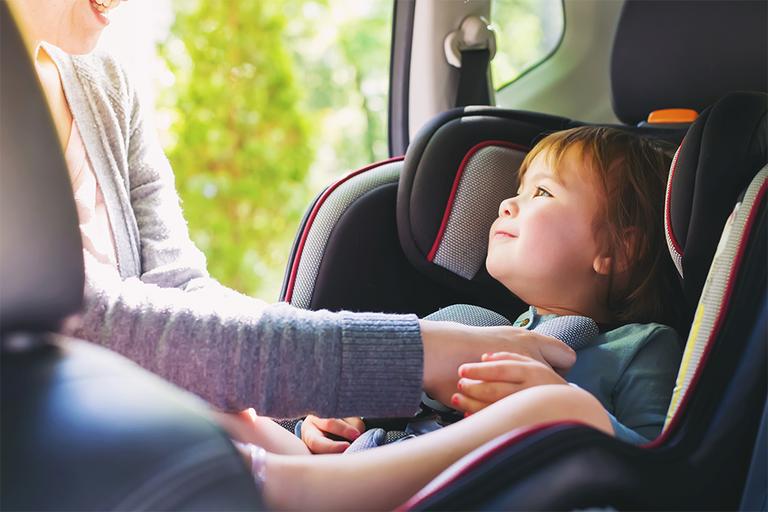 It's exciting getting baby out and about for their first car journey, but you need the right seat to keep them safe. There are two ways to choose a car seat: based on your child's weight (these are categorised by "Groups") or based on your child's height, which is called i-Size. There are also two ways to install the seat: via a seatbelt, or by ISOFIX, which your car might already have. We'll take you through these options so you can make the best-informed decision.
Safety first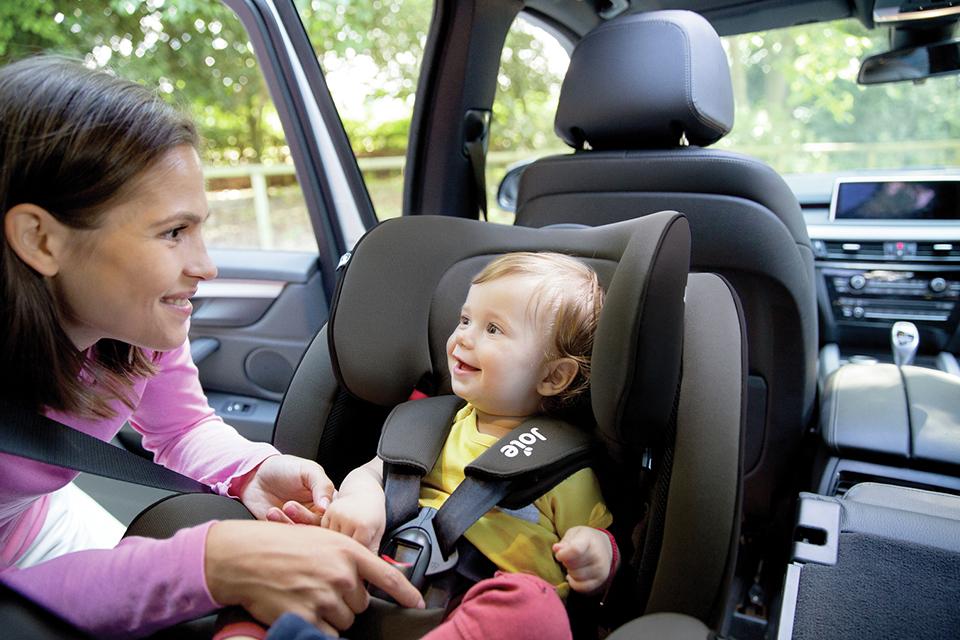 What are the legal requirements for car seats?
Children need a car seat from birth until they are 12 years old or 135cm tall, whichever comes first.
Height-based seats, also known as 'i-Size' seats, must be rear-facing until your little one is over 15 months old. After 15 months, they can use forward-facing. Only EU-approved height-based child car seats can be used in the UK. Check for the label showing a capital 'E' in a circle and 'R129'.
Weight-based seats are grouped as per the weight bracket. Make sure you pick only EU-approved weight-based child car seats. These too have a label showing a capital 'E' in a circle and 'ECE R44'.
A diagonal strap for the car seat belt is a must for using a child car seat. If not, then the seat must at least come with a lap seat belt or use ISOFIX anchor points.
It's illegal to use a rear facing car seat in the passenger seat if there is an active airbag. It's very dangerous if it's a forward-facing seat, so it is always best to keep children in the back seat.
Some more safety tips
Never buy a second-hand car seat. Some are so well made that they could have been in an accident and you wouldn't even know it.
Don't keep a baby or young child in a car seat for more than two hours until they are at least 3 years old.
Avoid putting your child in heavy coats when using a car seat, as you won't be able to fasten the belts tightly around their body. If you can fit more than two fingers under the harness, it's not tight enough.
The belt buckle of the car seat should not be in contact with the frame. If there's an accident, pressure on a buckle could cause the belt to come loose. It should be positioned down the side of the seat, with only the straps touching the frame. This prevents buckle crunch.
Shop by group
How much does your baby weigh? These car seats are categorised into different groups based on a child's weight. Some groups, such as "0+", are only suitable for one weight range, while some, such as "0+ and 1", can be configured for more than one weight range. There are benefits to either choice, which we will go through below.
Group 0+
Weight: 0-13kg (29lbs)
Age range: Birth to 12-15 months
Rear facing
Group 0+ and 1
Weight: 0-18kg (40lbs)
Age range: Birth to 12 months-4 years
Combination: Rear and forward facing
Group 1
Weight: 9-18kg (40lbs)
Age range: 9 months to 4 years
Combination or forward facing
Group 0+ and 1-2-3
Weight: 0-36kg (79lbs)
Age range: Birth to 12 years (or 135cm tall)
Combination: Rear and forward facing
Group 1-2-3
Weight: 9-36kg (20-79lbs)
Age range: 9 months to 12 years (or 135cm tall)
Forward facing high-backed booster seat
Group 2-3
Weight: 15-36kg (33-79lbs)
Age range: 4 to 12 years (or 135cm tall)
High-backed booster seat
Group 0+ car seats
Designed for newborns, Group 0+ car seats will see your baby through until they weigh 13kg (about 12 months old) and are always rear-facing. You must keep your baby rear-facing until they are 9kg by law, as this offers better protection for little ones if you have an accident.
These lightweight car seats are ideal for going from car to foot as most have a carry handle (so your little one can carry on napping). Many brands have seats that can be attached to a compatible pushchair to create a travel system.
Remember that you need to buy your first car seat before your baby is born, as you can't drive them home from the hospital without one (it's against the law to ever take your baby in a car without a car seat).
Group 0+ and 1 car seats
The flexible choice - they start off as rear-facing car seats for newborns and small babies, then as your child grows, they adapt to become forward-facing upright car seats. You can move the car seat to front-facing once they're about 2 years old (which is recommended), but you can also keep them rear-facing until they are about 4 years old.
These seats are a popular choice due to their long-lasting and flexible nature, but it's worth keeping in mind that you cannot carry them like you can with 0+ car seats, and you will also need a separate pushchair.
Group 1 car seats
If your little one has outgrown their 0+ car seat, this is the next step up. Group 1 car seats are generally forward-facing, and can be changed from upright to reclined for naps on-the-go. Some seats give you the option of continuing to travel with your tot rear-facing up until they are about 4 years old.
Group 0+ and 1-2-3 car seats
Ultra-adaptable, this type of car seat will be the only one you need buy as it's designed to see little ones through from birth to 12 years old. You'll use it as rear-facing from birth to 9kg, and can be used as forward-facing for 9-36kg. The seats are adjustable to keep your child safe and comfortable as they grow up.
Like the Group 0+ and 1 seats, remember that you won't be able to take the car seat out and about with you, and you'll need a separate pushchair.
Group 1-2-3 car seats
Taking your little one through from 9 months to 12 years old, these car seats are the next step up if you've previously had a Group 0+ car seat, and want one to last them through childhood.
They are high backed booster seats with an integral harness, giving your child's chest and head extra protection. A height adjustable head rest keeps your child comfortably supported as they grow and ensure the seatbelt (used from 15kg) is at the correct height to keep them safely seated.
Group 2-3 car seats
Group 2 and 3 car seats are perfect for older children who need a boost to ensure the seatbelt is in the right position to keep them safe. These are high backed booster seats but without the integral harness. They're typically lightweight, making them easy to move between cars, and are adjustable to keep your growing child comfortable.
While high backed booster seats are recommended for better protection, backless booster seats can be a useful, lightweight back-up for children at this age when their car seat is not available, such as being in a friend's car.
i-Size car seats
i-Size car seats
i-Size is the European standard for car seats which came into force in the UK at the beginning of April 2015. i-Size seats still use the same group numbers, but they go by your child's height, instead of their weight. Because of this, i-Size seats allow your child to be rear-facing for longer and offer more protection if your car is involved in a side-on collision.
In the future i-Size will become the legal standard for car seats. The other benefit of i-Size is that it's developed to work with ISOFIX so that, in the future, all car seats will be able to fit all new cars.
What is ISOFIX?
ISOFIX car seats
Many of our car seats are compatible with ISOFIX, which is designed to make fitting a car seat safer and easier with less risk of incorrect installation. ISOFIX uses two sockets built into the bottom of your car's seats. An ISOFIX compatible car seat has two bars that plug straight into these sockets, and a leg that stands on the car floor or a top tether that attaches to the back of the seat.
Not sure if your car has ISOFIX? You should be able to find out by checking your car's back seats, reading your vehicle handbook or looking on the car maker's website.
Shop ISOFIX compatible car seats
Many baby car seats are compatible with an ISOFIX base. This allows you to click the car seat on and off of the base. You can purchase the ISOFIX base separately to click into your ISOFIX-compatible car. Not all seats match all bases - make sure they are compatible with your car seat before you buy.
Best car seats
In the car with baby
Portable DVD players
A longer journey will pass much sooner and smoother if the kids have their favourite film to watch. Strap to the headrest or go for personal, hand-held screens so they can watch different things.
Baby car toys
Keep baby entertained on boring car journeys. Brightly coloured and engaging baby car toys often attach to the headrest for the back seat or the car seat, and we've included some portable toys too.
Mirrors
Attachable mirrors which go on the back seat headrest, allowing babies in rear-facing seats to see into the front (and you can keep an eye on them too).
Explore more baby and nursery advice...
Argos' pregnancy and baby club
The experience of pregnancy and parenthood is the most amazing time of your life and we'd love to come along with you on the journey. Sign up to our club for top tips, advice and offers sent straight to your inbox.
Why buy at Argos?