Taking your child out and about in the car should be a safe, easy and enjoyable experience. But with so much information out there, and so many things to consider, choosing a car seat can be confusing. In this car seat guide, we'll try to explain the latest regulations to make them easier to understand, highlight any further features that you and your child may benefit from, and ultimately help you find the right car seat for your child (and your car).
Understanding car seat regulations
There are currently two ways to choose a car seat: By using the older regulation R44.04 which is based on your child's weight (these are categorised by "Groups") or by using the latest R129 regulation which is based on your child's height. R129 seats are often referred to as i-Size car seats.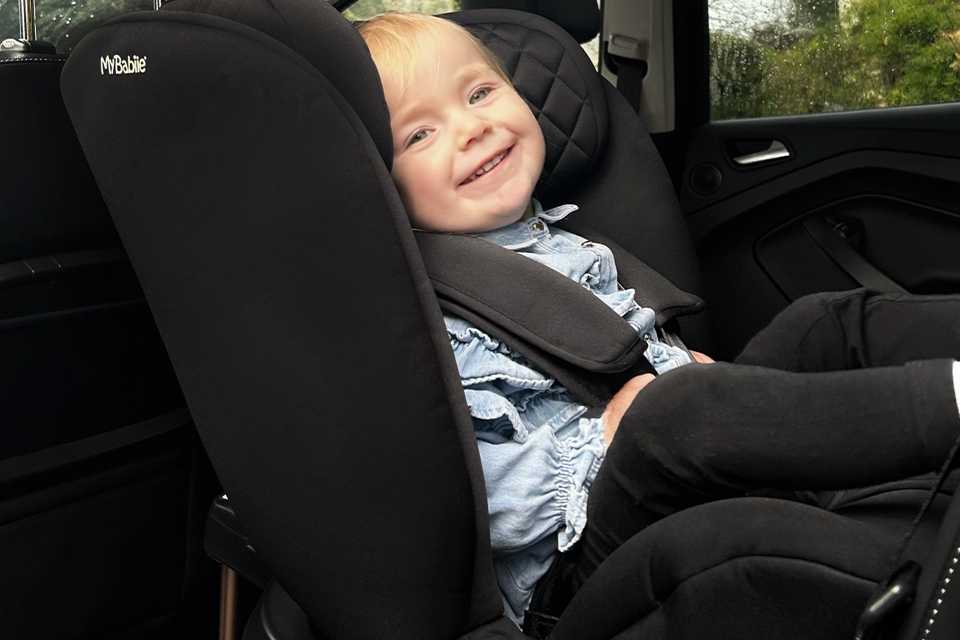 What are the legal requirements for car seats?
By law children in the UK need to be in their own car seat from birth until they are 135cm tall or 12 years old, whichever comes first.
Height-based R129 seats must be rear-facing until your little one is over 15 months old. Rear-facing travel is safer for babies and young children as it helps to protect their heads and necks more than forward-facing.
If selecting a height-based car seat, please make sure it is EU approved. Check for the orange label showing a capital 'E' in a circle and 'R129'.
Weight-based seats are grouped by weight brackets or "Groups". Make sure you pick only EU-approved weight-based child car seats. These too have a label showing a capital 'E' in a circle and 'ECE R44'.
As of September 2024, R129 will become the only Legal Regulation for car seats in the UK, replacing R44.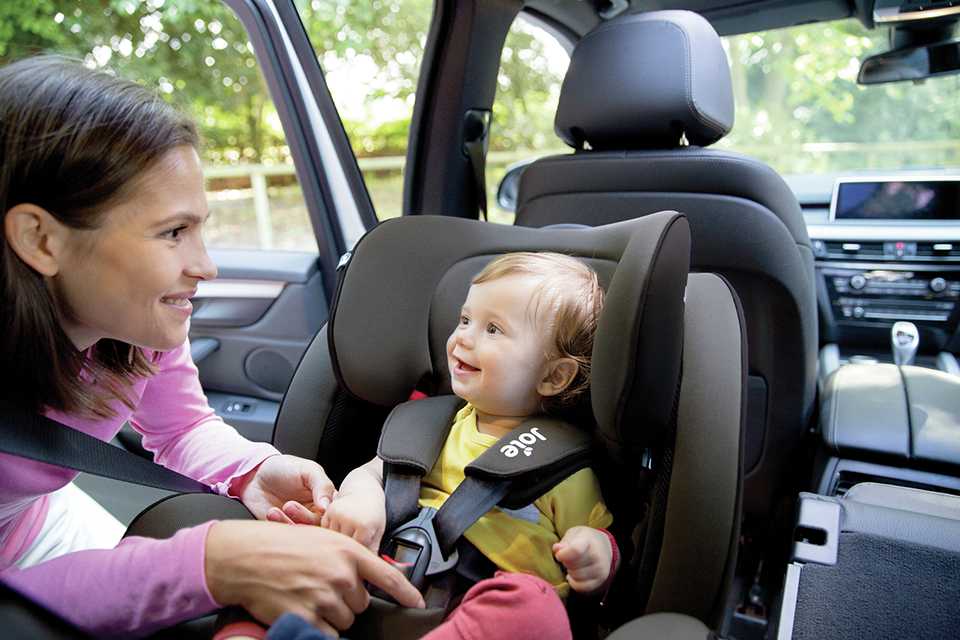 How to fit a car seat and where to put it
There are two ways to install or fit a car seat depending on how they are specifically designed: either by using the car's lap and diagonal seat belt, or by using your car's built-in ISOFIX anchor points. Not all cars have ISOFIX so you will need to check with your car's manufacturer.
Be aware, it's illegal to use a rear-facing car seat in the front passenger seat if there is an active airbag. It's also very dangerous even if it's a forward-facing car seat, so it's always best to keep children in the back seat if possible.
If you have to use a forward-facing car seat in the front passenger seat, try to move the passenger seat as far back as it can go.
Understanding ISOFIX, R129 & i-Size car seats
R129 & i-Size car seats
R129 is the European Regulation for car seats which came into force in the UK in 2013.
R129 seats go by the child's height, instead of their weight. Because of this, R129 seats allow your child to be rear-facing for longer and offer more protection if your car is involved in a collision.
Some R129 car seats are also known as i-Size seats which means that they have been developed to work with the ISOFIX system. But not all R129 seats are i-Size, so check carefully. Look for the i-Size icon on your car's rear seats and on your child's car seat to see if they are compatible.
What is ISOFIX?
Many of our car seats are compatible with ISOFIX, which is designed to make fitting a car seat safer and easier, with less risk of incorrect installation.
ISOFIX uses two anchoring points built into the base of your car's seats. An ISOFIX compatible car seat has two bars that connect onto these points.
What is an ISOFIX base?
Many baby car seats are compatible with an ISOFIX base. This allows you to click the car seat on and off the base with ease.
You can purchase the ISOFIX base separately to click into your ISOFIX-compatible car. Not all seats match all bases - make sure that the base you choose is compatible with your car seat before you buy.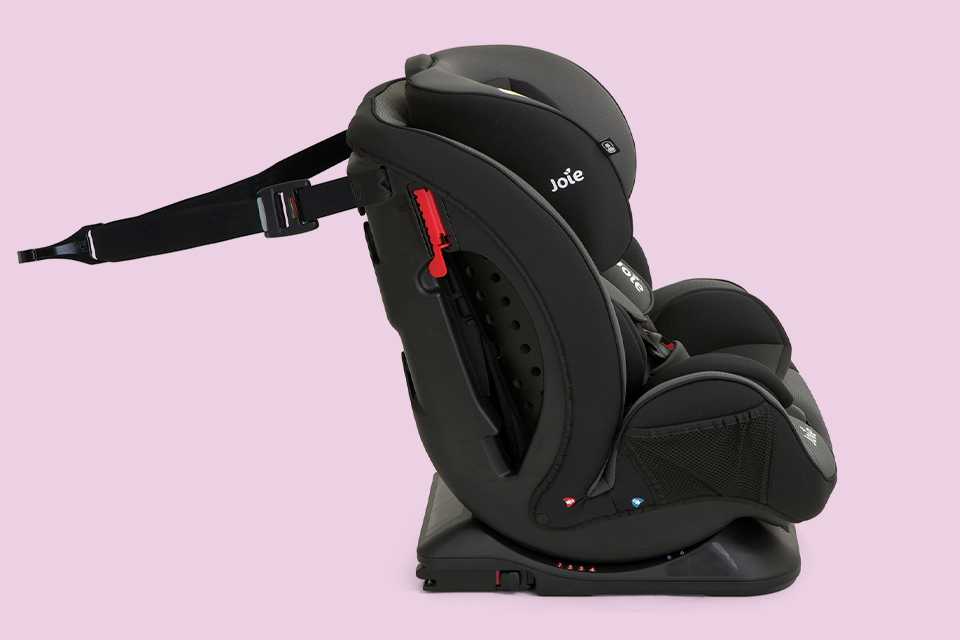 Additional support
Some ISOFIX car seats include an additional support leg that stands on the car floor or a top tether that attaches to the back of the seat to prevent it tilting or rotating in a collision.
Not sure if your car has ISOFIX? You should be able to find out by checking your car's back seats, reading your vehicle handbook or looking on the car maker's website.
Find the right car seat for your child
To help you find the right car seat for your child, we have now grouped all our car seats by approximate child age group and minimum child height. From travel system car seats for newborn babies to backless booster seats for older children, we have a car seat for every height and age.
Please note that not all car seats may fit into these size ranges. The car seat manufacturer will advise and label them accordingly.
Travel systems with car seats for newborns
Child height: 40-87cm
Approximate age: birth up to 12-15 months
Child weight: birth up to 13kg/29lb
Group 0+
Complete sets of pushchair/pram and car seat.
Includes matching accessories.
Great value.
Booster seats for older children
Child height: 100-150cm (Booster seats with backs can be used for 100cm+, Backless boosters are for 125cm+)
Approximate age: Approx 4-12 years
Child weight: 15-36kg/33-79lb
Group 2 & 3
Booster seats for children.
Lightweight and easy to fit.
Often come with cup holders.
Top 3 things to remember when choosing a car seat
1. Safety regulations
Your child seat must conform to EU R44 or the new i-Size regulation R129. Look for the 'E' mark label on the seat.
2. Choose the right size
Your child seat must be suitable for your child's height, weight and size.
3. Fit it correctly
Your child seat must be correctly fitted according to the manufacturer's instructions.
Never buy a second-hand car seat. While it might save you money, you can't always tell if it's been damaged or in an accident. Using a second-hand car seat can put your child in danger.
Avoid keeping a baby in an infant carrier for prolonged periods of time as it can damage their back. Take regular breaks and get your child out of the seat when safe to do so.
Remove thick clothing from your child when using a car seat so that the belts can be tightened securely around their body. If you can pinch the straps of the harness together with your fingers then it's not tight enough.
If using the car's seatbelt to secure the car seat, and to avoid "buckle crunch", make sure the buckle is not touching the frame of the car seat. Any pressure on the buckle could cause the seatbelt to come loose and the car seat won't be secure.
Baby car toys
Keep baby entertained on boring car journeys. Brightly coloured and engaging baby car toys often attach to the headrest for the back seat or the car seat, and we've included some portable toys too.
Mirrors and window sun shades
Calm and soothe your little one with cooling window shades and headrest mirrors to reassure and relax on longer car journeys. Great for bringing on the zzzzs.
If you're still unsure, these frequently asked questions might help:
Explore more baby and nursery advice...