Camping gazebos
Want some added shelter to your camp area or a living room for your family camping trips? A camping gazebo is just the job. Explore our range of easy to set-up, all-weather gazebos.
Size and shape are the most important factors when choosing a new tent. Think about how many people will be using it and how much room you need. When choosing your tent size, always opt for the next size up to accommodate space for your belongings. So if there's two of you, go for a 3-man tent. Plus, it's nice to have an extra bit of room to stretch out.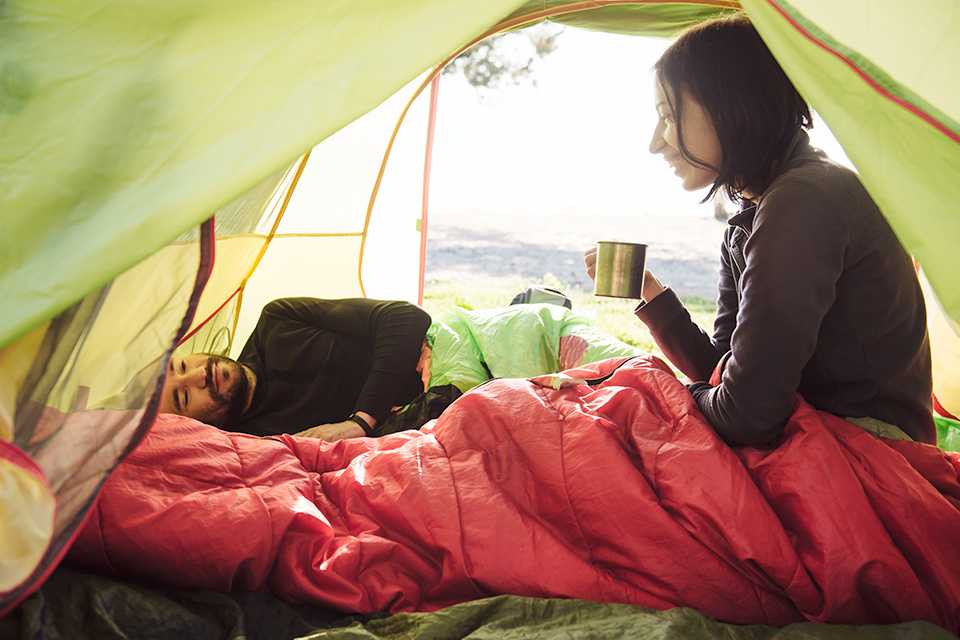 How to choose the best sleeping bag
The main decisions when choosing a sleeping bag are what type, how thick and what size you need.
Types of sleeping bag
Envelope sleeping bags tend to be more spacious than mummys. They have a zip that goes all the way around, letting you use it as a blanket too.
Mummy sleeping bags are slim in design, keeping you cosily encased. They are usually just for one person and good at retaining heat.
Sleeping bag thickness
Warm and mild weather sleeping bags are thinner and best suited to use in spring and summer, while cold and cool weather sleeping bags are ideal for the autumn and winter months.
Whether they're off on their first adventure…or just having a camp out in the garden, here's the kit they need to start camping.
More help and inspiration