Camera guide
Whether you're a newbie or a seasoned snapper, we've got the kit for you.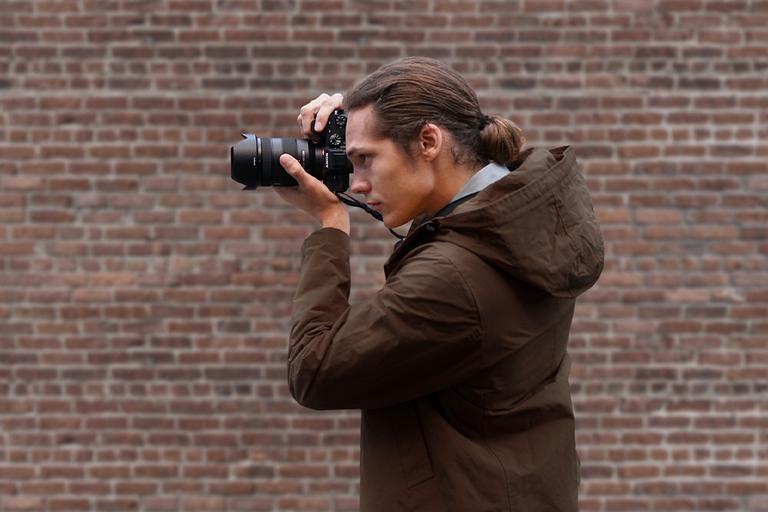 Taking snaps is easier than ever, with most smartphones equipped with a camera. But for memories worth keeping, a digital camera unlocks the potential for more creative, more exciting and more stunning photography.
Getting started
Best cameras for beginners
In this guide, we'll talk you through:
The best camera options for newbies
Cameras for kids
Best cameras for different types of photography
'How-to's'
Jargon buster
Top camera picks
Extra kit you may need
Best cameras for Vlogging
From a Youtube channel to Reels or TikTok, our guide to help you find the best Vlogging cameras include:
Vlogging tips
Camera features to look out for
Recommended Vlogging cameras
Cameras for different video types
Different add-ons and accessories
Professional cameras: Take your photography to a whole new level
DSLR cameras: The professionals choice
If you're serious about taking expert shots, a DSLR camera is the premium choice for high-quality photography - ideal for printing or photo editing. You can change lenses and manual settings to give you full control over each shot, plus their fast start-up, continuous shooting and minimal shutter-lag make DSLRs ideal for action shots..
Mirrorless cameras: The pro on the go
Mirrorless cameras boast many of the impressive features and high image-quality of a DSLR, but packed into a lighter, more compact design – ideal for taking high quality images on the go. You can change manual controls, swap lenses and add filters for more creative photography. Great autofocus means many models also let you shoot good quality video, too.
Top tips:
Once you know your way around a shoot, you're going to want more control than ever. Use full manual controls to get the most out of your camera.
Taking action shots? Look for a camera with a higher fps rate or "continuous shooting" rate (5fps would mean 5 photos per second), and minimal shutter-lag.
Drones -join the world of aerial photography
Many drones can capture photos and videos by themselves with GPS and programmable flight, while selected drones feature full 360 degree cameras for incredible panoramic views - perfect for weddings. Have a moving subject? Some drones can track and follow targets, making them ideal for videographers.
Best travel cameras
How to take the best travel pictures?
Working with Canon, we've picked out some top tips on how to use your camera and get the most out of your travel pics. Focusing on:
Why all-round lenses and lightweight lenses are best.
Taking panoramic landscapes, city and portrait images.
Capturing the interior and exterior of buildings.
Ways to tell a story.
How to create interesting images.
Recreating an atmosphere.
The best way to use video.
For action shots
Action cameras encompass all you need. From wide angled lenses, high-resolution videos and mountable attachments. You can capture every viewpoint, with crisp, clear images, and upload on the go. Check the frame rate of your camera too, as the speed of shooting will help capture more moments.
For city scenes
Mirrorless cameras are compact versions of a DSLR. Using multiple in-built settings to effortlessly produce high quality, creative and flawless pics. Stick with the manual shooting mode or really test your photography skills and play around with the interchangeable lenses. Looking to print your pictures? Find cameras with higher megapixels, to get a better quality image.
Top picks
Complete your kit
Want to zoom in on lenses?
Keen to explore what lens options there are for your mirrorless or DSLR camera? Our guide takes you through the different lens types and the styles of shot they can help you achieve.
Best memory card for your camera
There are 3 main types of SD media- SDHC, SDXC and MicroSD.
SDHC are great for capturing higher-quality films and photos. Great for cameras and camcorders
SDXC have a higher capacity than both SD and SDHC cards, and usually work faster. Great for DSLR cameras and 4K video recording.
MicroSD are physically smaller than SDHC and SDXC cards. Great for mobile phones, drones and action cameras.
How many photos will my SD card store?
A 32GB SD memory card can store up to 7600 photos in 12MP JPEG format, 520 photos in 20MP RAW format and 320 minutes of Full HD video (approx).
Get a pro photo printer
Show off your photos at their very best as beautiful, glossy prints with a professional photo printer. Many have Wi-Fi connectivity and can be controlled with your smartphone or tablet.
More help & advice
Why buy at Argos?