Use up and down arrows to review and enter to select. Touch device users, explore by touch or with swipe gestures.
Buying a memory card
Don't know your SDHC from SDXC? We'll help you find the best card for your storage needs.
Shop memory cards at Argos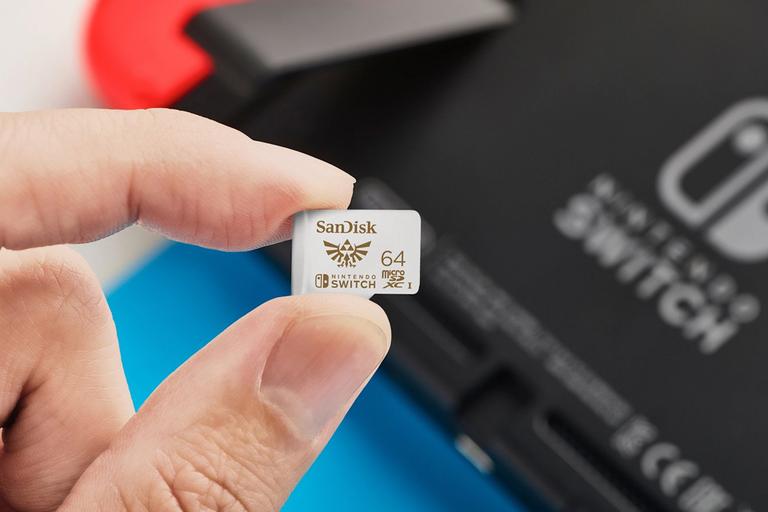 What is an SD card?
SD or Secure Digital cards are the most popular type of memory card format available. Their compact size and excellent transfer speed make them ideal for small portable devices, such as digital cameras, camcorders, tablets and mobile phones.
Types of SD cards
There are three main types of SD media - SDHC, SDXC and MicroSD.
SDHC card
These have more storage space than standard SD cards which gives you room to shoot higher-quality films and photos.
Best for - laptops, cameras and camcorders.
SDXC card
SDXC have a higher capacity than both SD and SDHC cards, and they usually work faster. Cards start at 64GB and go as high as 2TB.
Best for - DSLR cameras and 4K video recording.
MicroSD Card
These are smaller versions (in physical size) of SD, SDHC and SDXC cards. Great for mobile phones and action cameras.
Best for - Android phones, tablets and drones.
To record HD or 4K video on any SD card, choose one with a UHS I or UHS II rating (it should say in the product title).
Memory card sizes
How many pictures and videos can a memory card hold?
Memory card speeds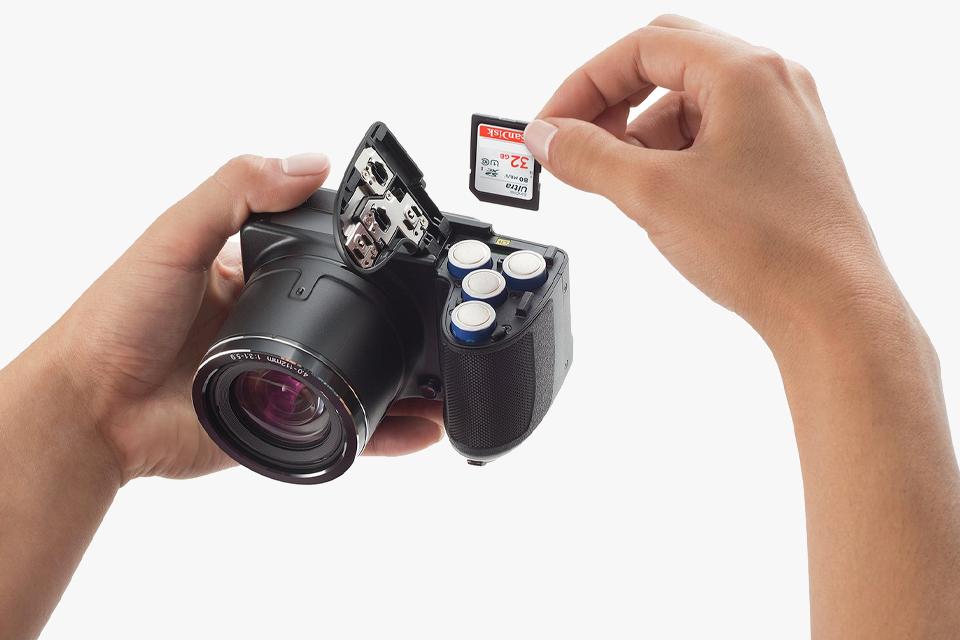 Speed classes for SD cards
Read speed - How quickly you can access data on the memory card. A higher read speed means quicker download to your computer or device. 30MBs would be considered slow, while 160MBs+ would be considered fast.
Write speed - How fast your photo or film goes from being shot to being stored on the card. A slow speed could make it difficult to take photos quickly and reduce the quality of your footage.
Speed class - The minimum write speed for the card, also measured in MBs. Filming a video? A dramatic drop in write speed could cause loss of frames and reduce video quality.
UHS class - This is another measure of write speed. Cards with a UHS (ultra high speed) rating can work fast enough to capture HD and 4K images, if your device is compatible.
Video class - Cards marked with the 'V' speed class rating can handle high-resolution video formats such as 4K and 8K.
What memory card speeds do I need?
4K video recording
For 4K recording you need a U3 type card that writes at minimum of 30MB/s or faster.
Full HD video recording
For Full HD recording you need a class 3 card or higher that writes at a minimum of 6MB/s.
Standard HD video recording
For standard HD recording you need a class 2 card or higher that writes at a minimum of 2MB/s.
Write and protect on SD cards
Often memory cards will have the write-protect logo displayed. This means you can lock your card so that it cannot be written on. Simply move the tiny lever at the top of the card up to prevent your data being overwritten.
Other storage devices
If your laptop's struggling for space to save all your photos, videos and music, or you want a way to back up your laptop, then purchasing a flash or hard drive is your best option.
USB Flash drives
USB Flash drives are great for storing smaller files like documents, photos and videos. You can get a 3.0 or 2.0 version. This refers to the speed of the USB interface of your device. Devices with USB 3.0 will transfer files faster than 2.0, but before you buy, make sure your device's port supports USB 3.0 or you won't see the benefit.
External hard drives
External hard drives are not as small as USB Flash drives but do provide more space for storage. They are great for backing up your whole laptop, or if you're looking for a more secure way to store your files. They work with most devices, but once synced and formatted to a particular brand, they can't then be used on a different brand.
Hard drive vs. a device with bigger storage
If you choose a laptop with a large memory, sure you'll be able to store all your stuff, but its performance will be very slow. To get around this, choose a laptop with minimal memory - so its performance is faster - then buy a hard drive to boost its memory without jeopardising the speed. By doing this you're getting the best of both worlds in a more cost-effective way.