Boxing equipment for beginners
Get fighting fit with our beginner's guide to boxing training equipment.
Shop all boxing equipment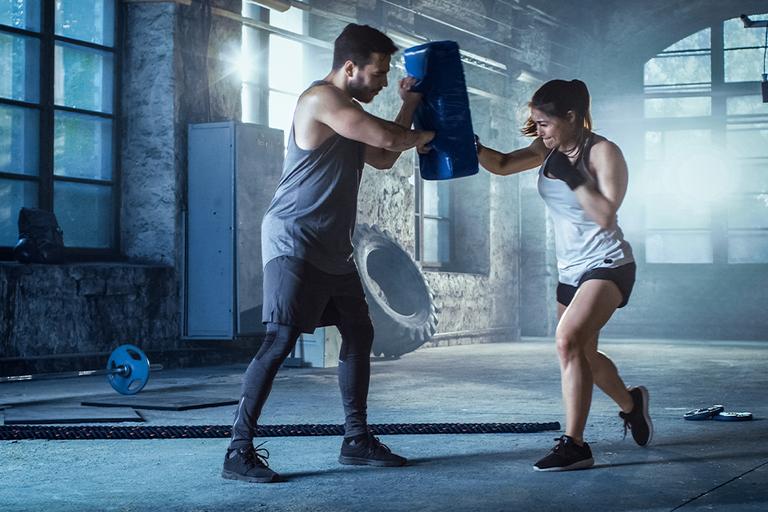 Whether it's at home or at the gym, alone or with a sparring partner, fitness boxing is a fun and challenging way to workout. Here's our guide to the equipment you need and some hints and tips for how to get started.
Boxing training equipment
Why choose boxing as a workout?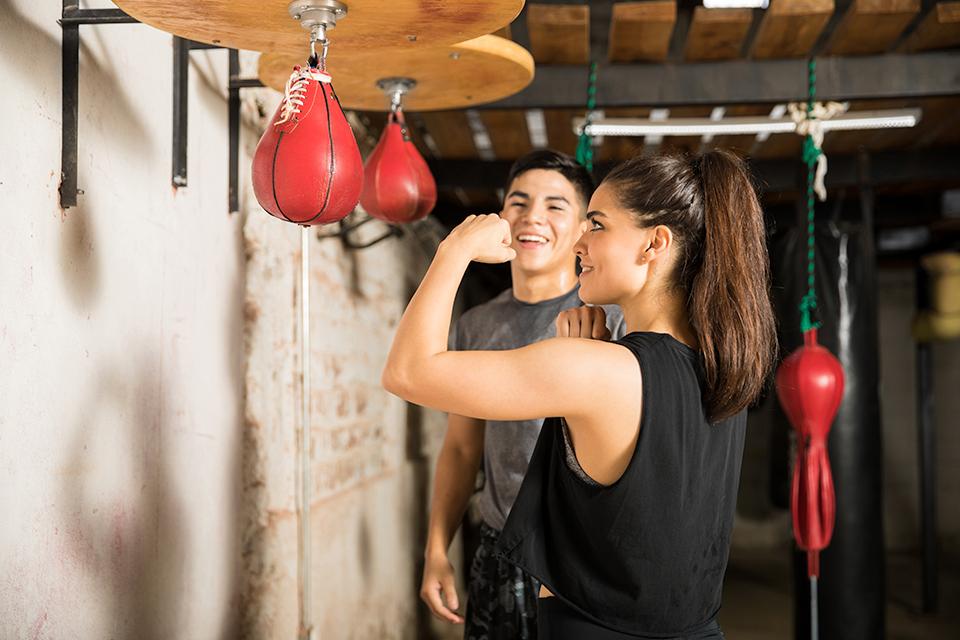 1. It's a fun way to get fit
Boxing is a workout that everyone can enjoy and perfect if you find going to the gym or running a little boring. It's challenging, fast paced and a great way to get your blood pumping.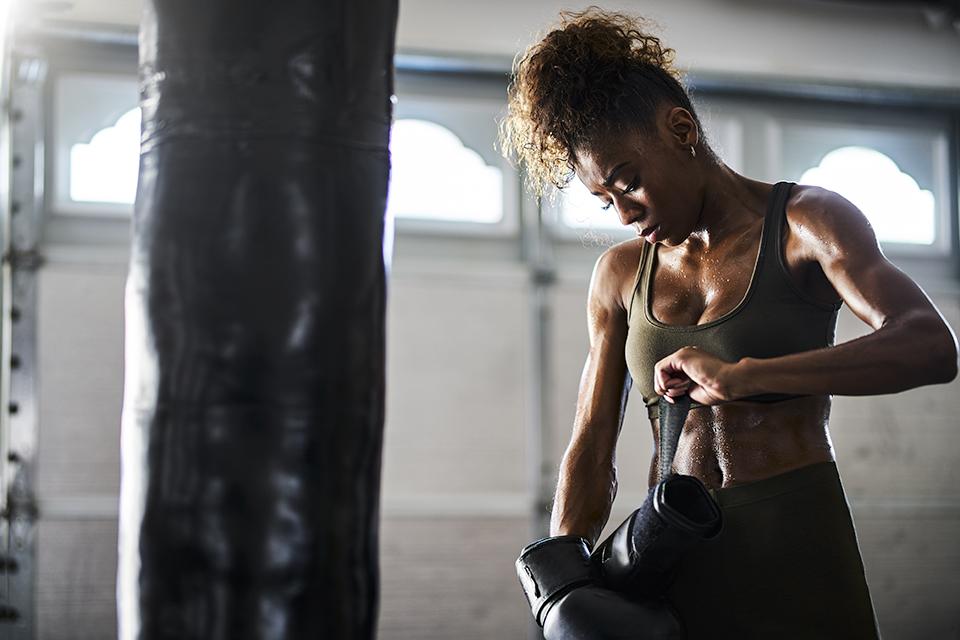 2. It's a full body workout
Boxing is about far more than just arm strength. It's an excellent workout for cardio and also rewards stamina, footwork and agility - making it a tough exercise for your whole body.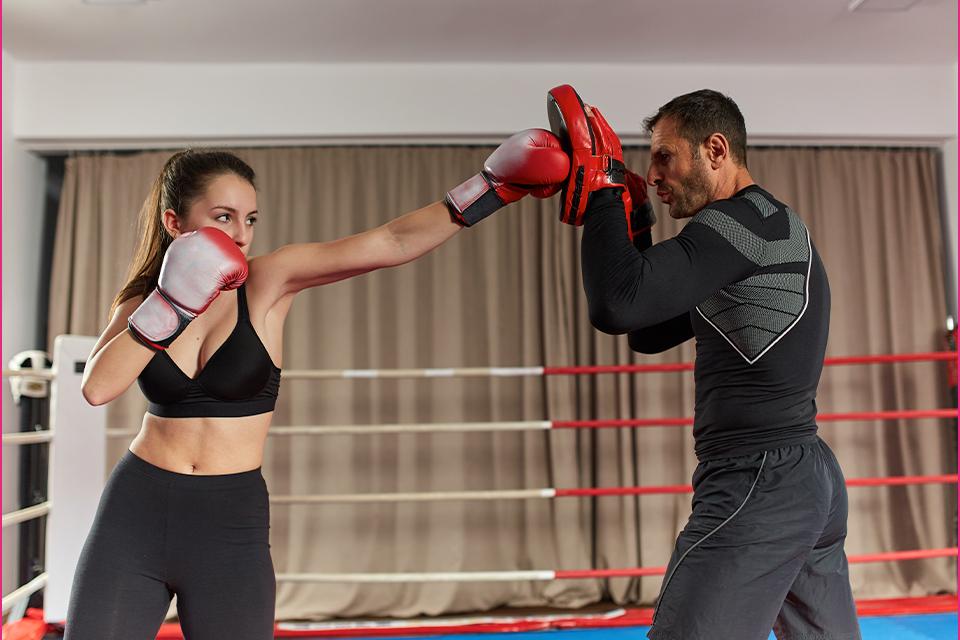 3. It can be done alone or with a partner
Boxing training can make an excellent solo or group workout. Go it alone with just your gloves and a punching bag, or add a social element by sparring as a group.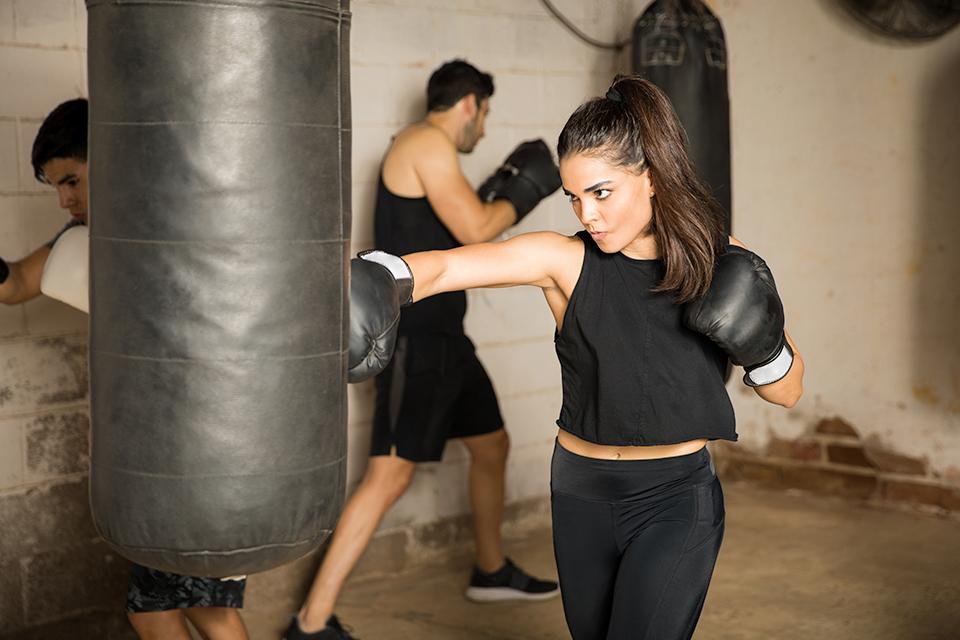 4. It's a great stress reliever
From running to yoga, any form of exercise is great for releasing stress. Boxing is no different and provides a great way to switch off and relieve the stresses of everyday life.
What equipment do I need?
From gloves to punching bags and sparring pads, here's all the gear you need to get started with boxing.
Boxing gloves and hand wraps
Both boxing gloves and hand wraps are essential for budding boxers.
Hand wraps are like socks for your hands - they protect your gloves from sweat and odours, as well as reduce the chance of injury.
Boxing gloves are displayed by weight ranging from 10oz to 16oz, depending on the size and weight of the boxer.
Heavier gloves provide better protection for your hands and your sparring partner. Most boxing clubs require 16oz gloves for sparring.
Home punching bag
For solo workouts at home, you'll need a punching bag for your home gym, spare room or garage.
There's a couple of options available; freestanding punching bags that you can move around and have a weight at the base, and punching bags that can be attached to the wall or ceiling.
For some wall or ceiling punching bags, you need to purchase a separate bracket so it can be fitted correctly.
Boxing pads
Boxing pads are a must if you are going to be sparring with a partner.
One person wears the pads, while the other wears the gloves.
This adds an extra dimension to your training, with the pad wearer able to vary the workout, and help develop the glove wearers agility and co-ordination.
Boxing skipping ropes
A skipping rope is a popular support for boxing workouts.
Skipping helps to improve both leg strength and footwork, requiring quick movement of both feet.
Skipping mimics the way a boxer needs to shift their weight between their feet in the ring.
Weights
Free weights are another good complement to boxing training, helping you to build strength.
This can help with stamina and consistency of your punches.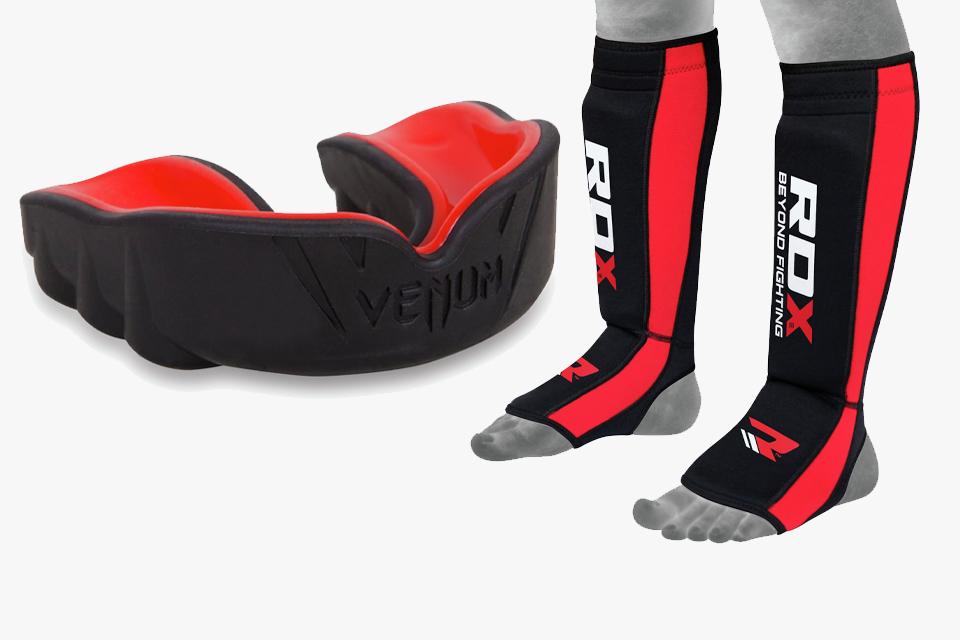 Top picks
Boxing basics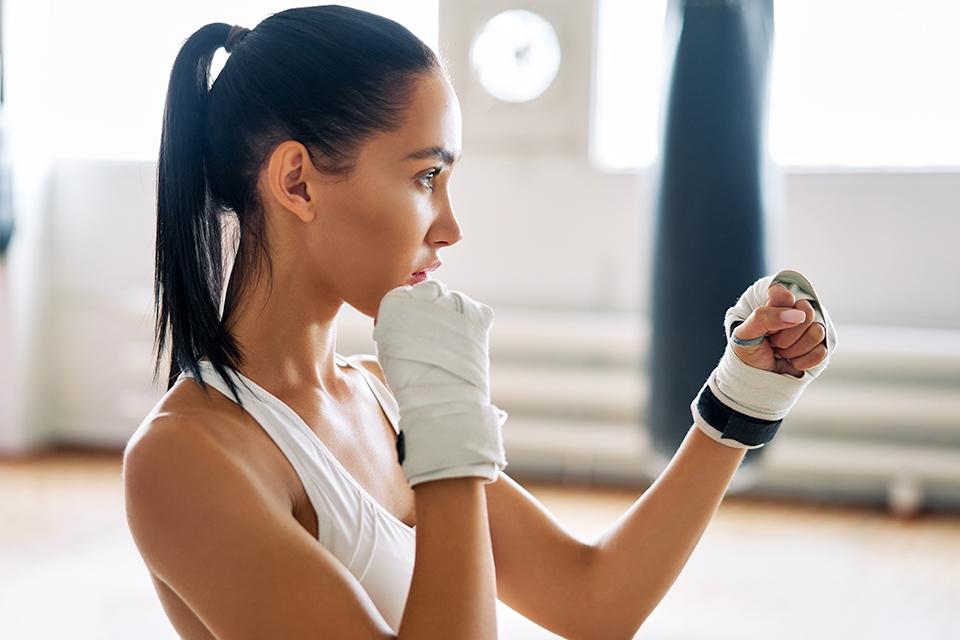 Footwork and boxing stance
Footwork and positioning is one of the most important aspects of boxing.
Before you strike, you need to adopt a boxing stance.
If you're right handed, take a step back with your right foot and vice-versa if you're left handed.
Your feet should be shoulder width apart and your strongest shoulder leant towards your punching bag or sparring partner.
This helps you to stay balanced and strike in the most effective way.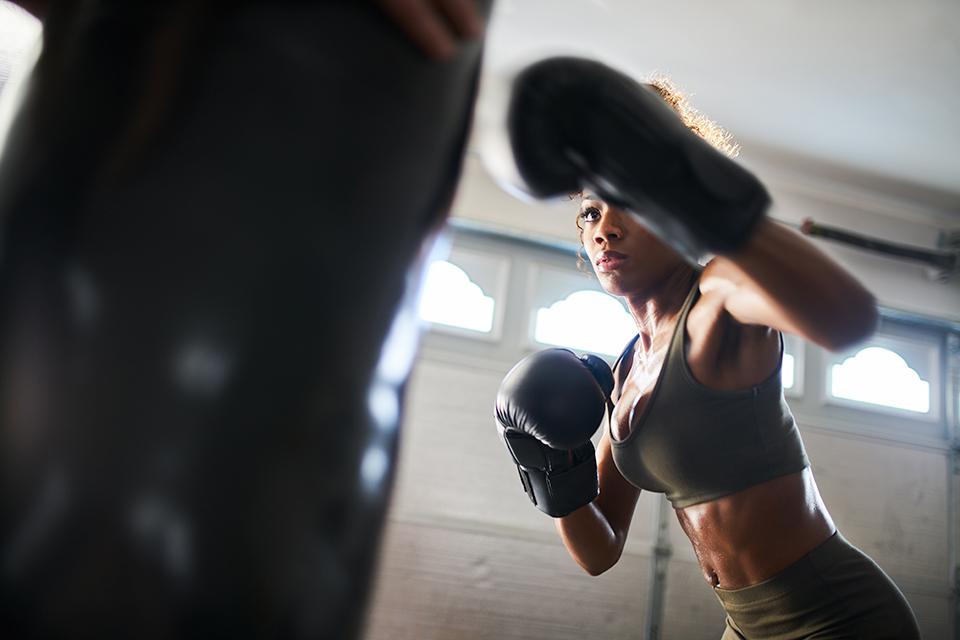 Basic throws
These are some of the basic moves that are likely to be incorporated into your workouts.
A jab is a quick and simple punch. To jab, you extend your front hand with a quick motion, whilst using as little energy as possible.
A cross is your power punch. To cross, strike with full extension of your strong hand, using your whole body weight to add power.
A hook is a side punch. Your arm comes out at a 90 degree angle and connects with the target from the side.
An uppercut is a strike that comes up from the waist.
As you become more comfortable with each strike, you can incorporate different combinations into your workouts.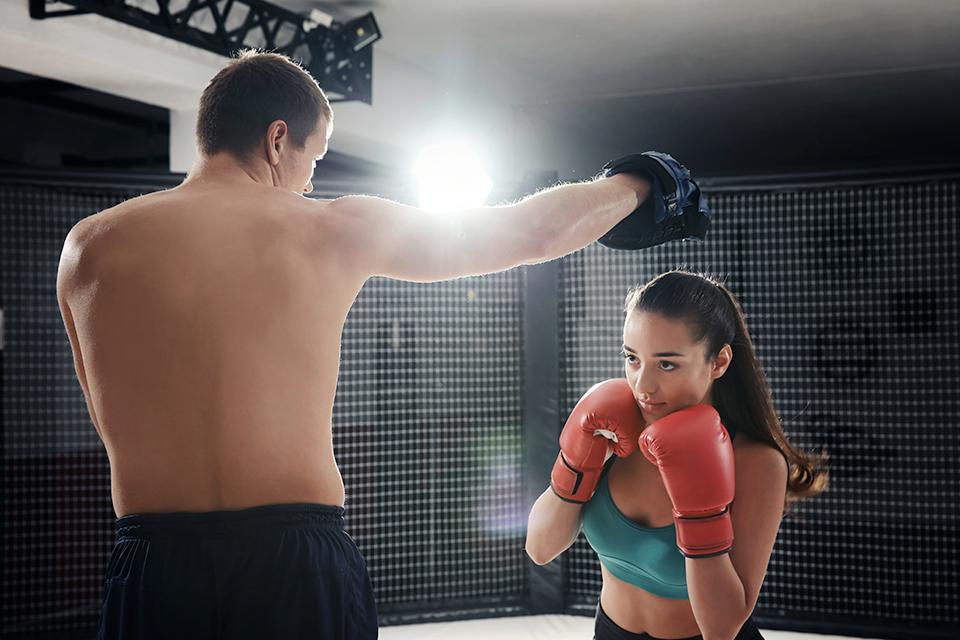 Defensive techniques
If you have a sparring partner, you can start to introduce some defensive training into your workout.
Blocking is the easiest defence and is simply done by protecting your body or face with your hands up.
More advanced defensive techniques include blocking and bobbing to the side.
You may also want to include some counter-attacks and parry techniques in your workout.
Boxing product reviews
More help and inspiration
Why buy at Argos?