Bonfire night 2020
All you need to host a firecracker of a party, dazzle guests with tasty food and stay safe this Bonfire Night.
Bonfire Night party ideas
If you're hosting your own fireworks display, and plan on spending a lot of your party outside, find lighting and heating ideas to keep your visitors cosy and your garden well-lit.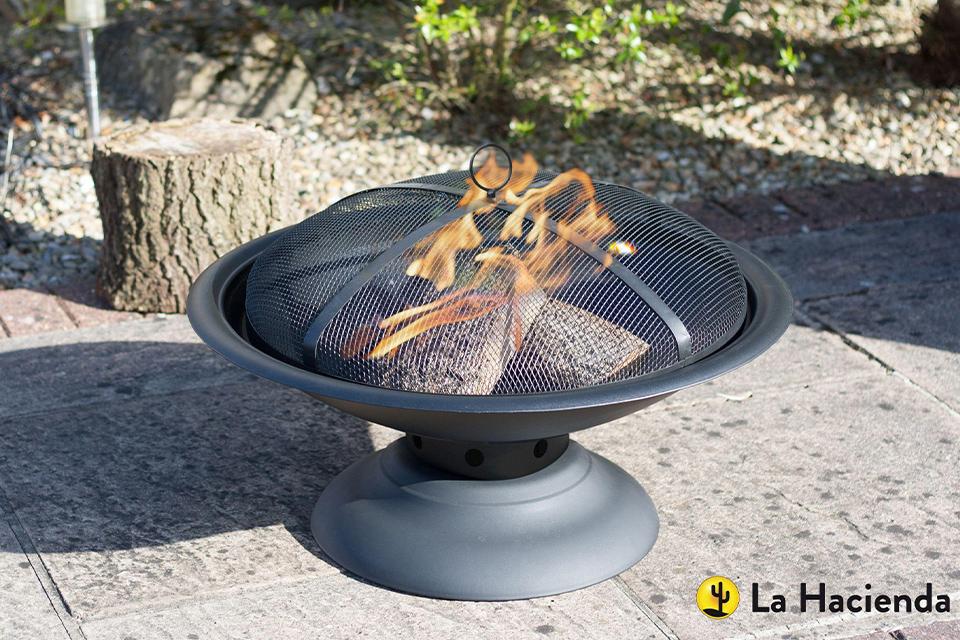 Warming wonders
Avoid the evening chill and stay toasty.
Fire pits are super toasty and double as the perfect marshmallow melter.
A traditional-style chimenea is a stylish addition to any outdoor space.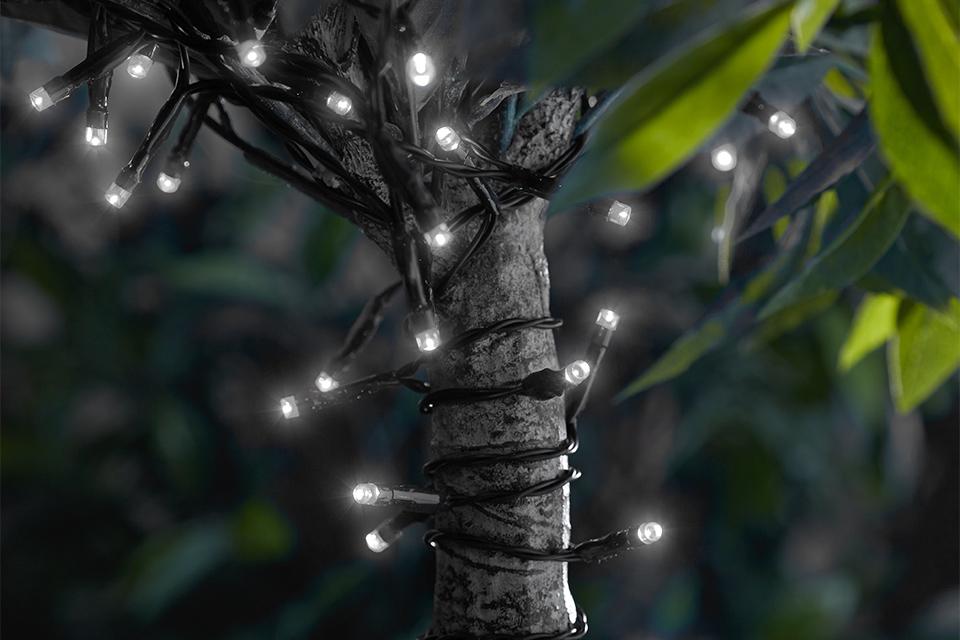 Bright ideas
Decorate your garden and light up your party.
Pretty garden decorations by day, garden lanterns give off a warm glow after sunset.
String LED lights are perfect for wrapping around trees or lighting up pathways.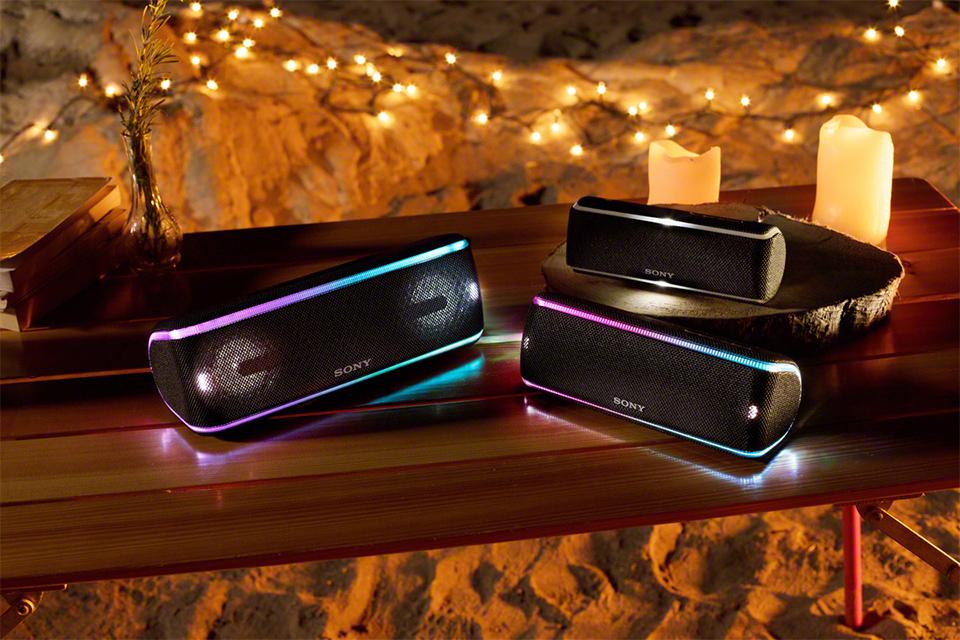 Explosive entertainment
Rocket your party to the next level and entertain your guests with music and games.
Bonfire Night food
Get your party started with a bang with food and recipes that your guests are sure to remember, remember.
Banging bonfire night recipes
Chunky chorizo, thyme and bean stew
Bonfire clothing
Wrap up warm
Of course, standing outside for hours at night in November sounds fun. But there's no reason you can't sparkle and stop the shivers with the right clothing.
It's important that you stay warm and toasty so thick padded coats and gilets are ideal. There may be a touch of rain so think about shower-resistant material or macs.
Beanie hats are perfect for keeping your head warm and don't forget your gloves.

And for standing in muddy fields, there's nothing better than a comfortable set of wellies.
Safety
The only thing more important than having a fun bonfire night is having a safe bonfire night. We've pulled together tips for looking after yourselves, your kids and your four-legged friends.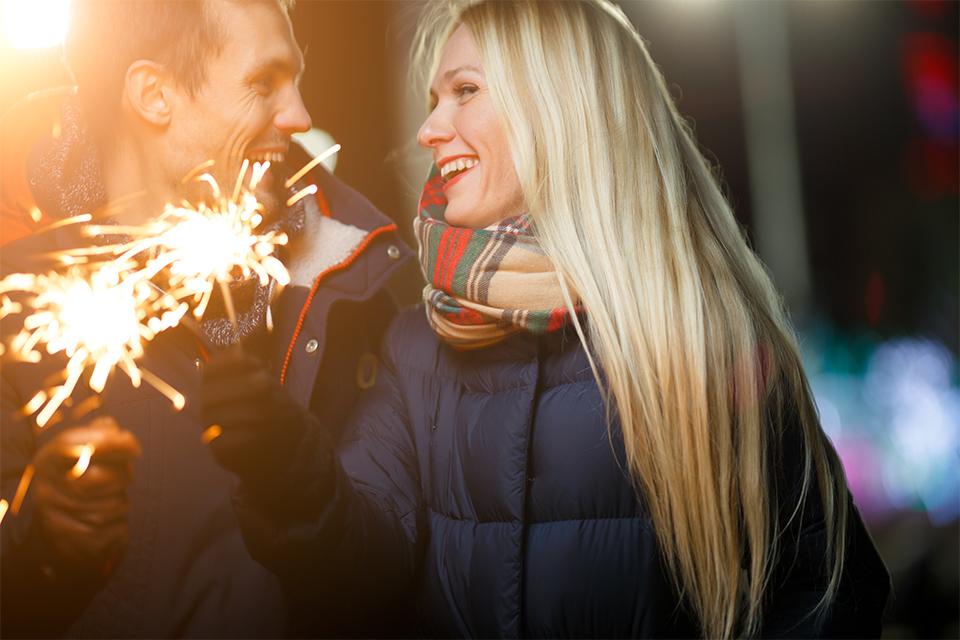 Bonfire and firework safety
If you're planning a bonfire night then here's just a few tips to stay safe.
Never use petrol or any flammable liquids on the bonfire.
Never put fireworks onto a bonfire.
Don't burn aerosols, paint tins, tyres or foam-filled furniture.
Don't burn damp materials as this will cause smoke.
Never leave a bonfire unattended.
Light fireworks at arm's length with a taper and stand well back
Never return to a firework once it has been lit
For more information visit the Royal Society for the Prevention of Accidents page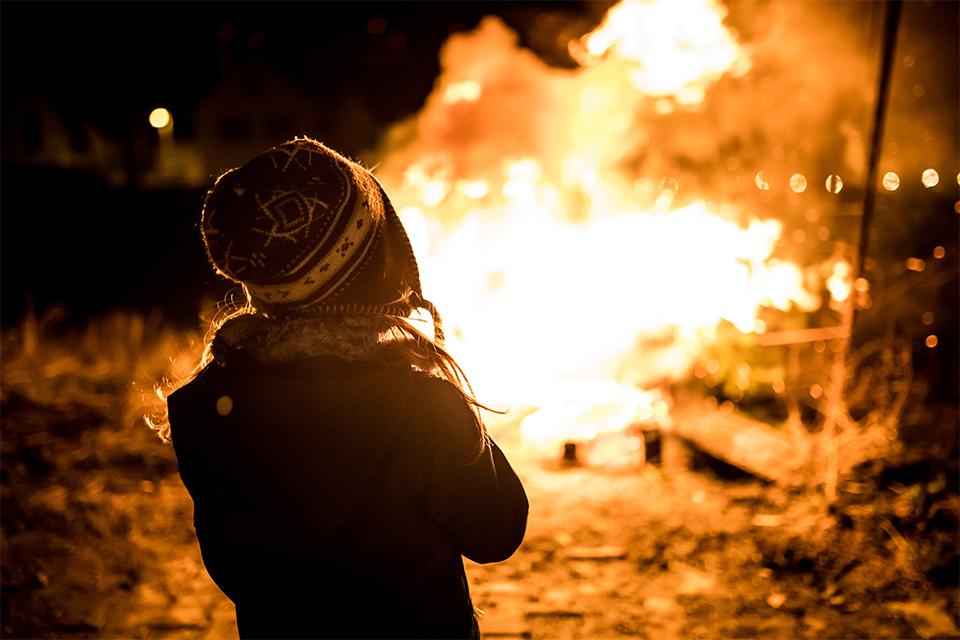 Keeping kids safe
Make sure they have a safe fun-filled fireworks night.
Make sure your children are not wearing loose clothing and scarves are tucked away.
Never give a sparkler to a child under 5.
Never leave a child alone with a lit or used sparkler.
Make sure children hold sparklers at arm's length and are wearing gloves.
Put all used sparklers into a bucket of water.
Ear defenders will help protect young children for the noise and the cold.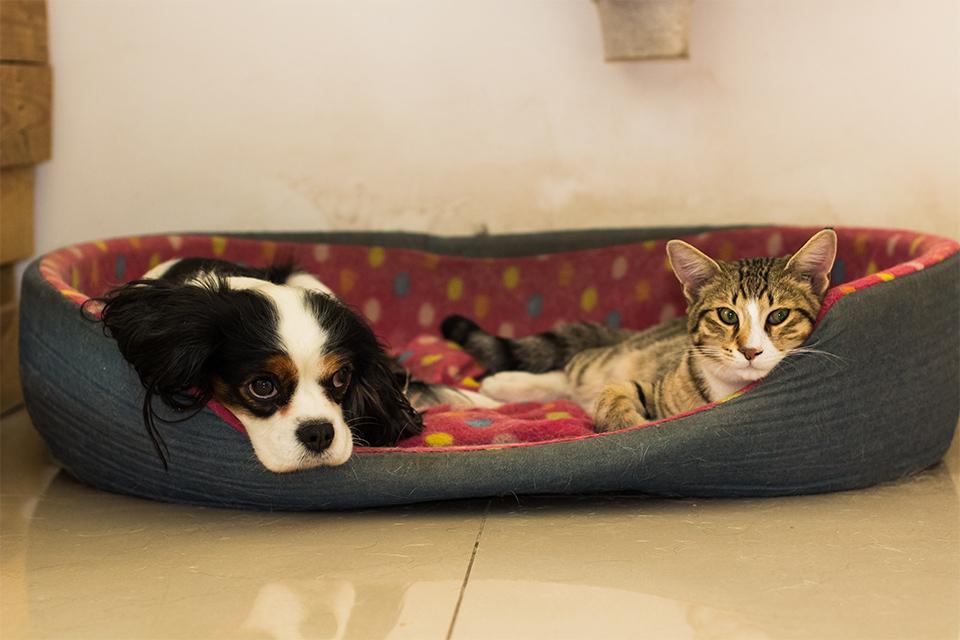 How to keep pets safe during fireworks
Our four-legged friends aren't too keen on fireworks so keep them indoors with windows and doors shut.
Walk dogs during the day so they're not out when fireworks are going off.
Close blinds and curtains.
Distract them with familiar sounds, turn up the TV or put on some music.
Put covers and blankets on top of animal hutches.
If they are unsettled, just give them space and treat them as normal. Don't get cross or make too much of a fuss of them.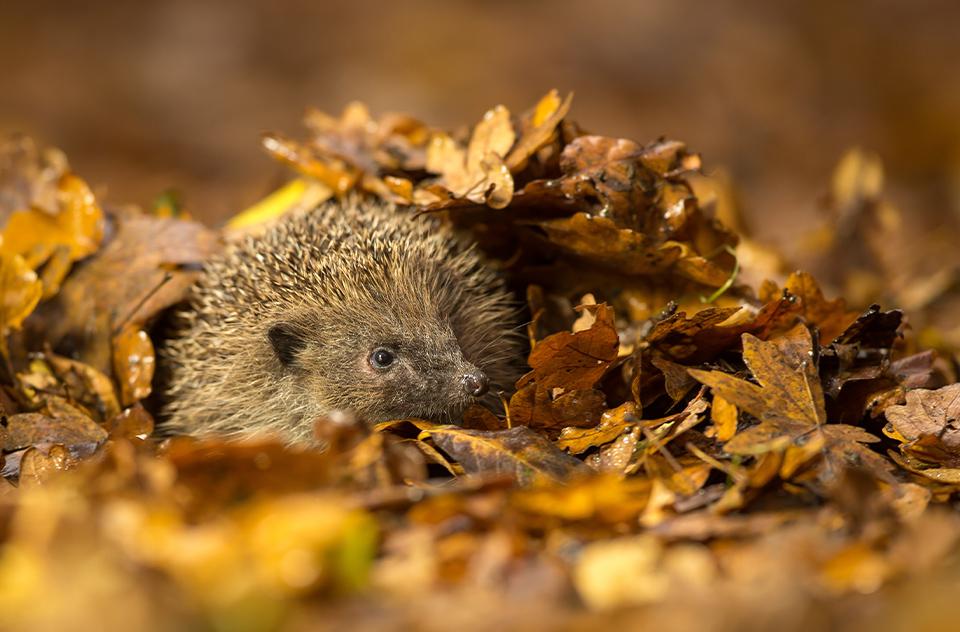 Don't forget the hedgehogs
Hedgehogs love bonfires for all the wrong reasons. All that wood and debris is ideal for a hedgehog looking for a safe place to hide and to hibernate. Make sure you check thoroughly for spiky visitors before lighting.
Try to leave building your bonfire till as late as possible.
Gently check the bonfire before lighting by lifting each section with a broom or pole.
If you do build your bonfire in advance, create a perimeter using chicken wire to keep hedgehogs out.
Bonfire essentials
Why buy at Argos?
A little bit about Bonfire Night
Bonfire night, some may know it as Firework Night whilst others refer to it as Guy Fawkes night was originally known as Gunpowder Treason Day; a day observed by the UK public to celebrate King James I survival after Guy Fawkes, a member of the Gun powder plot was arrested for planning to blow up the House of Lords with the king inside. To commemorate the plot's failed attempt, people all over London lit bonfires and used gun powder as way of celebrating, as an act of thanksgiving and reflecting on what could have happened had Guy Fawkes and his gang been successful.
Who is Guy Fawkes you ask?
Guy Fawkes was the unlucky member of the Gunpowder plot to be caught for the attempted assignation of King James I. He was the one who was in charge of guarding the explosives that were intended to blow up the House of Lords. After an anonymous tip, the authorities were informed, and Guy was the unlucky fella out of about 12 others involved in the notorious plot to be caught whilst guarding the explosives. Their aim was to assassinate the King who was a Protestant Christian and replace him with a Catholic head of state. A very ambitious plan indeed.
When is Bonfire Night?
Since the day of the Gunpowder plot on 5th November 1605, every year after that on the 5th of November Bonfire Night is celebrated, if you want a handy way to remember each year sing a little rhyme that goes "remember remember the 5th of November, gunpowder treason and plot, I see no reason why gunpowder treason should ever be forgot". Landing right at the beginning of winter, it's wise that you wrap up warm if you plan on going to see the fireworks. We've got a stylish range of coats, rain macs, hats and gloves to keep you cosy.
Why do we celebrate Bonfire Night?
Although it's not as politically focused as the public day once was, the present-day celebrations of Bonfire Night consist of large gatherings and social events where people get together to observe elaborate firework displays with friends and family. Some may light actual bonfires to keep with traditions or even put on fair rides and parades as part of the annual festivities. Why not have your own Bonfire Night celebration in your garden, we've got toasty fire pits to keep everyone warm, enchanting garden lights to add to the magic of the evening and our booming speakers to get your Bonfire Night party started.
Bonfire Night traditions
Many of the original Bonfire Night traditions are no longer practised, like the burning of The Guy (an effigy)- kids would make a scarecrow like figure dressed up in old clothes and stuffed with straw or paper to represent Guy Fawkes, they would take their Guy around the neighbourhood during the day yelling "a penny for the Guy" to get money for fireworks, these homemade Guys would then be lit on fire once the festivities have begun in the evening.
You have to have good food to accompany any good celebration and Bonfire Night is no exception. Because of the chilly weather around November, it was tradition to make baked potatoes wrapped in foil in the open bonfires and have soup to go with it. Warm and hearty soup with a fluffy baked potato sounds like the perfect combination for a filling snack. And for a sweet desert, bonfire toffee- a very hard brittle toffee and parkin cake- a soft sticky ginger cake made with oats and treacle was eaten on Bonfire Night. We've got tasty renditions of these traditional snacks to tickle your taste buds and fill you with warmth. Why not try our chunky chorizo, thyme and bean stew recipe or our caramel toffee apples for a sweet nostalgic snack that won't chip a tooth?