Boho room décor
How to get that boho beautiful look, in any room.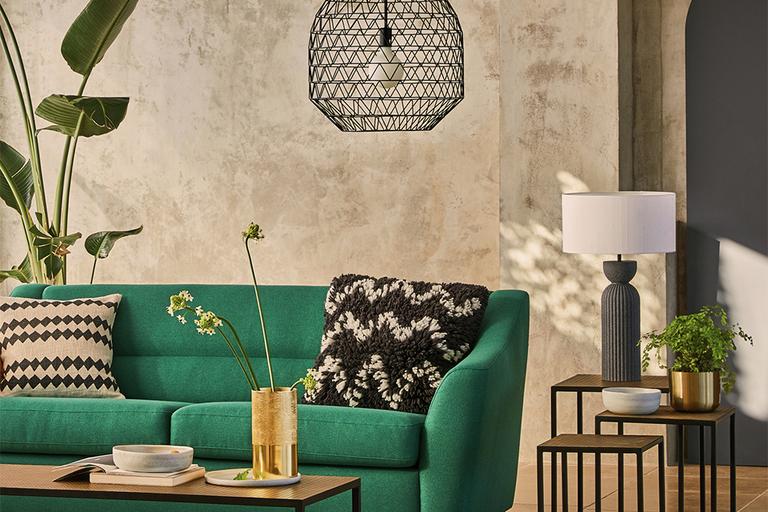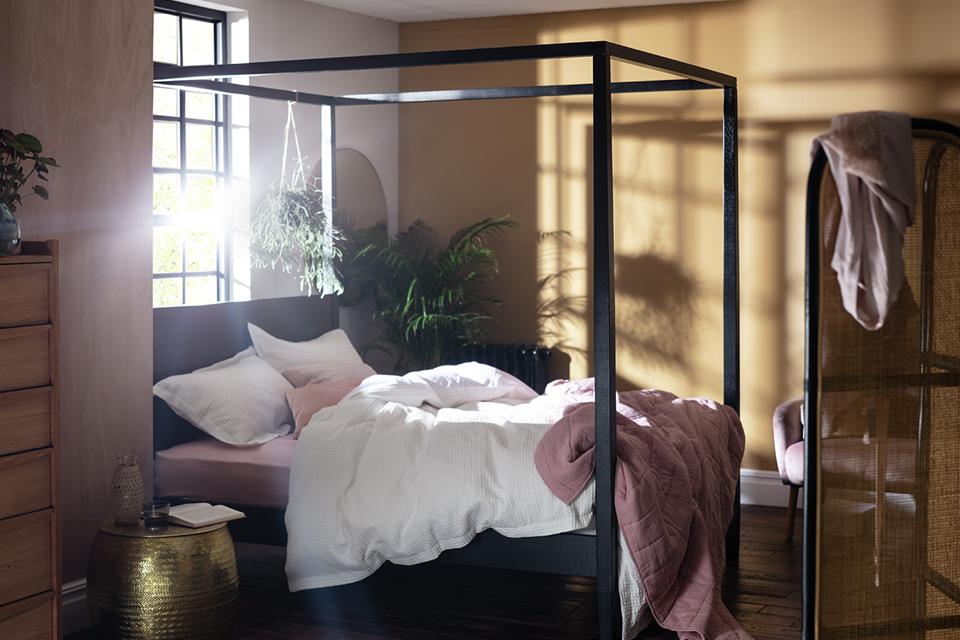 What is boho décor?
Boho (or Bohemian) combines a mix of textures, patterns and earthy colours - think browns, greens and oranges with splashes of bright blue or purple - to create a welcoming, relaxed vibe. With inspiration from Africa, Morocco, South America and the Mediterranean, you can easily create that 'well-travelled' authentic look, without leaving your house.
Our favourite pieces...
Boho dining
Set the table...
You can bring in subtle elements of the boho theme through cutlery, tableware and kitchen essentials. But the kitchen table can tie these all together. Stick with wood or a wooden effect, preferably a darker shade, to really make the colours in your accessories pop.
Designs to dive into
Focus on earthy colours and finishes, and look at simple patterns such as dots, lines or Aztec inspired designs. The best part, your tableware doesn't have to match! Add some depth with different textures, such as cork tablemats.
A tasteful toast
This theme is intended to be warm and inviting, and what better way than having a drink with your bubble. We particularly love the stylish cut of the Sahara range, whilst the Ombre of orange adds a touch of warmth to any occasion.
Boho living room
Take a seat...
Make everyone feel welcome with a sumptuous, sinkable sofa. Pick a subtle colour such as brown or cream and accessorise with bright jewel colours. Or go bold and pick an orange or green; making it a statement piece in the room.
Let light in
A bold geometric designed pendant (circles and triangles) makes a great focal point. For a softer ambience, dot smaller lamps with colourful shades or no shade at all – we love the naked bulb look.
Remember your rugs
The underestimated accessory. The right rug will pull a room and theme together. Make it the feature piece with a bold pattern, use it for a splash of colour or pick a soft material, for an additional spot to sit.
Boho bedroom
Siesta, anyone?
The trick in this room is layering (and going big). Think oversized duvets, topped with a couple of throws and scattered cushions. Add detail with different colours, textures and patterns on your bedding for the ultimate spot to snooze.
Style it with storage
Stick with natural materials and textures. Wooden furniture stands out against splashes of oranges and greens, whilst wicker baskets and exposed clothing rails create different shapes and depth.
It's all in the detail
Really personalise your space with botanical prints, soft lighting and bold but delicate accessories. Bring in the outside with potted plants and soothing candles for a relaxing ambience.
The finishing touches...
More inspiration
Why buy at Argos?