Best board games
Have a fun family game night with new board games and familiar favourites.
Shop all board games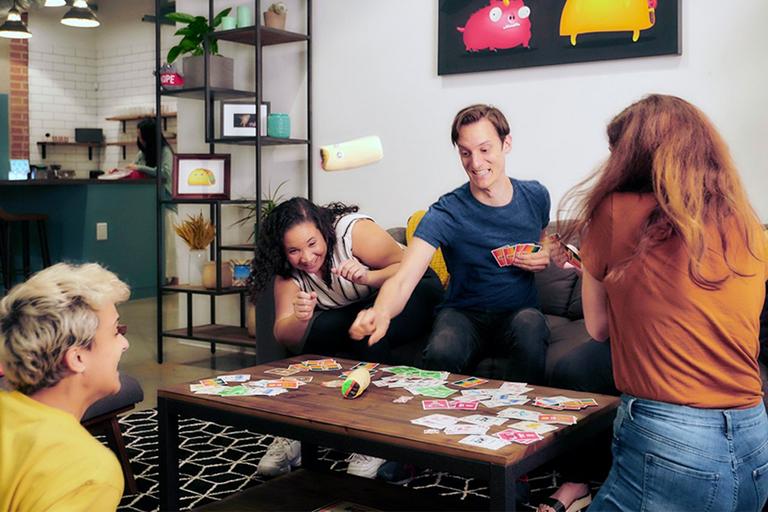 Host a fantastic family game night with our best new board games and well-loved classics. Find the perfect game for your number of players and ages from brain-teasing trivia quizzes to competitive strategy games.
New and popular
Board games for kids and teens
Board games by type
Classic board games
Favourites for a reason, these have been brought out for family game night year after year. Treat your family to a classic.
Funny board games
The wackiest, silliest games guaranteed to have kids cracking up, from gross-out games to hilarious family fare.
Trivia and quiz board games
Prove your general knowledge prowess once and for all with classics like Trivial Pursuit and on subjects like Harry Potter.
Creative board games
Get your pencils, modelling clay and rhyming skills out to create your masterpiece - or just have a good laugh at your attempt.
Strategy board games
Defeat your friends and family in a battle of wits, whether solving a murder or going for total world domination.
Skill board games
More active than your average board game - test your co-ordination, your aim and your reflexes to win.
Family favourites
Games by interest
Film and TV board games
Ideal for movie buffs and TV addicts, these include limited editions of classics and games made with fans in mind.
Board games for gamers
Video game themed board games for fans of all ages, from retro titles like Pacman to faves like Minecraft and Fortnite.
Party and grown-up games
Games that go down best once everyone's merry. Play cards, have a dance-off, vote on who's most likely to... well, you'll find out.
How many players?
Reviews from other players
Looking for these?
More fun at Argos
Why buy at Argos?