Choosing the best blinds for your home
Our guide is here to shed a little light on all things blinds, from types to room options and installation.
Shop all blinds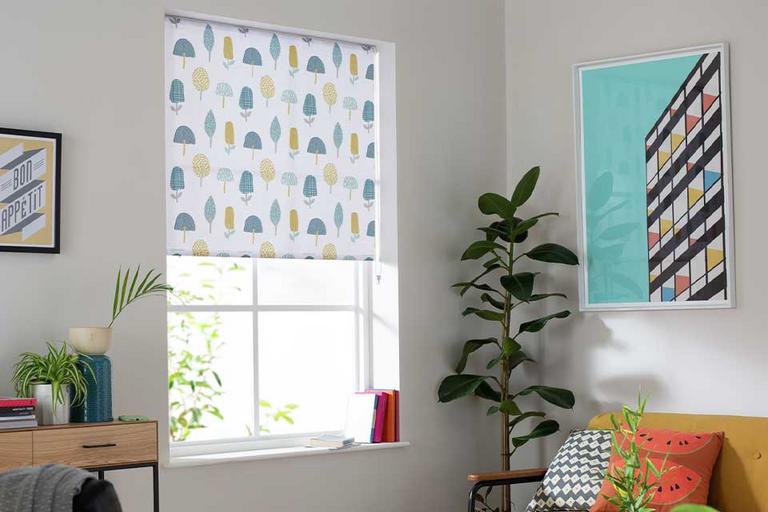 With clean lines and compact styling, blinds make for a modern and versatile alternative to curtains. They are easy to install, can be cut to size and are ideal for providing light control and privacy in rooms like bathrooms and bedrooms.
Types of blinds
Venetian blinds
Venetian blinds have horizontal slats which can be tilted to control privacy and the amount of light entering the room. There are different materials available, with the two most popular being metal and wood. Metal blinds are very versatile and practical, whereas wooden blinds add instant warmth and style to your home interiors.
Roller blinds
Simple but effective, these blinds are one of the most popular choices for those exact reasons. They're easy to install, block out light well (even better if they're blackout) and can be cleaned easily. They come in different designs - you can go for plain, choosing colours that complement your décor or patterns to inject a bit of fun and make a bigger statement.
Vertical blinds
These are made of fabric vertical slats. Like venetian blinds, you can control the light and privacy of a room by how much they are tilted. Vertical blinds can also be pulled back completely, making them a great choice for sliding glass or patio doors as you can open the doors without the blind getting in the way.
Blackout blinds
The most common type of blackout blinds are roller blinds that use a special blackout fabric. They're ideal for bedrooms as they block out light more effectively, meaning less sleep disruption caused by bright light flooding in. Like ordinary roller blinds, they come in a variety of colours and designs to match your décor.
Choosing your blinds
Shop by blind material
Measuring for blinds
How to measure for blinds
Once you've decided if your blinds will sit inside or outside your window recess, follow the steps below to find your perfect fit, or watch this simple step-by-step video.
Measuring inside the recess
Measure a few different points of the recess - the best places would be either the end and in the middle. The smallest measurement is the one you should use (do this for both width and length). If you're measuring for roller or venetian blinds, reduce width by 1cm, and for vertical blinds, reduce length by 1cm.
Measuring outside the recess
Follow the same steps as you would measuring the inside of a recess but just take the measurements from the outside edge instead. You should add a few centimetres on the width measurement to give you a good amount of overlap with the wall to prevent unwanted light coming in.
Measuring windows without a recess
Measure the length and width of your window. We recommend that you again add a few centimetres on the width measurement to ensure good coverage (10cm is ideal). If you're installing a roller blind, you should also factor in a couple of centimetres on the width for the operating mechanism.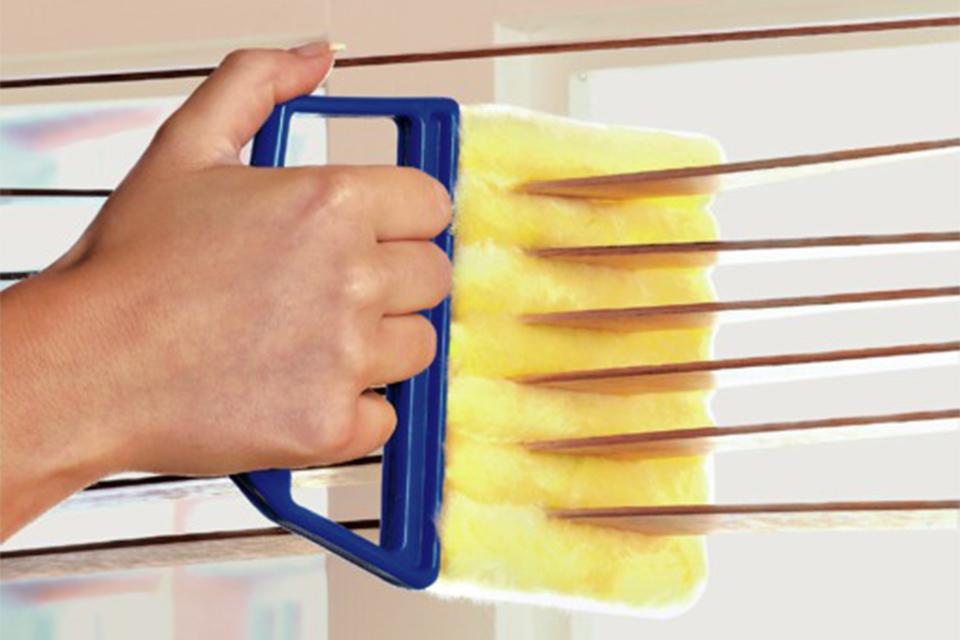 Cleaning blinds
Over time, blinds can accumulate dust and dirt, so it's a good idea to clean them every few months to keep them looking good.

Here are some top tips to help you take care of your blinds.
If your blinds get dusty, use the brush attachment on a vacuum to lightly clean the top of each slat.
For blinds that have a lot of dirt and dust build-up, simply run a damp cloth gently across the surface.
To give your blinds a deep clean, you may want to use a purpose built cleaning tool.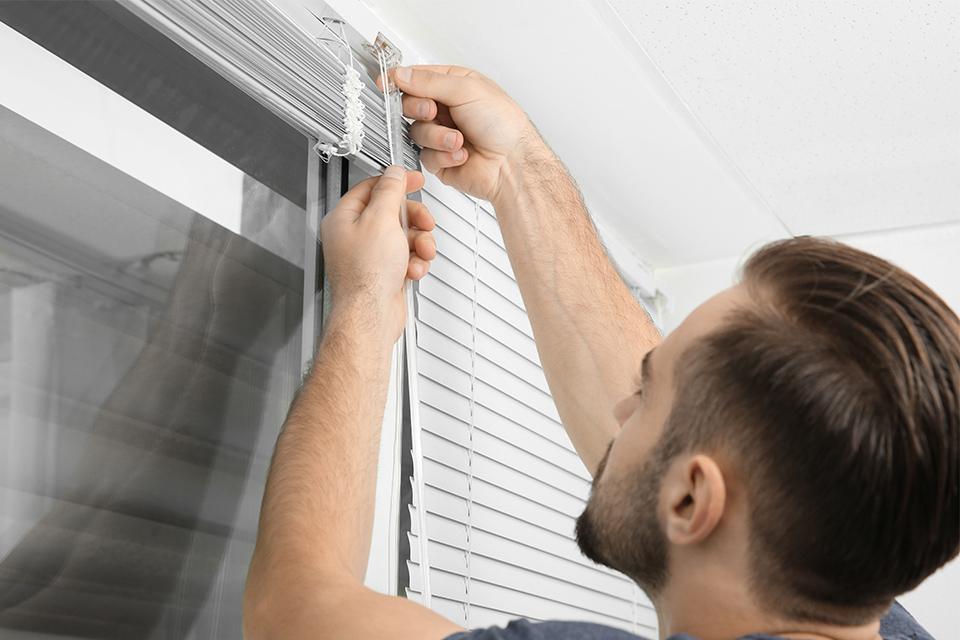 How do I fit window blinds?
It's best to read through the instructions that come with your blinds, as not all types are installed in the same way.
Check out our step-by-step video guides below for easy tips on installing roller and venetian blinds.
Blinds and curtains
Blinds and curtains together
Blinds and curtains can work really well together, both stylistically and functionally. Not only can they look great, the two paired together offer more warmth, light control and privacy. The blinds that work best with curtains are roller and venetian.

If you want simple but effective, opt for neutral coloured blinds paired with either a slightly darker or lighter shade of curtain in a similar colour. If you're feeling a bit braver, there's lots of fun ways to pair the two up.

Generally, most people choose to have the pattern on their curtains and keep the blinds fairly plain. But that doesn't mean to say you can't do it the other way around or even have both patterned. It's completely up to you, so how will you pair yours?
Why buy at Argos?