Blank wall ideas
Give empty wall space a pop of personality with a statement clock, wall mirror or photo gallery.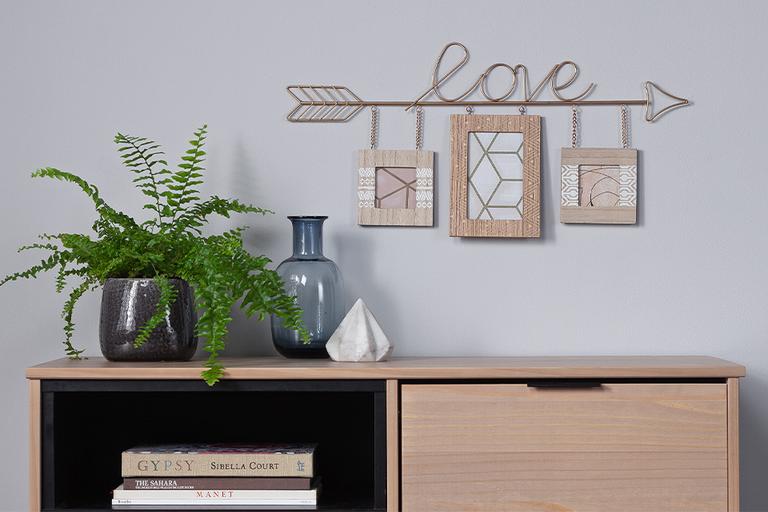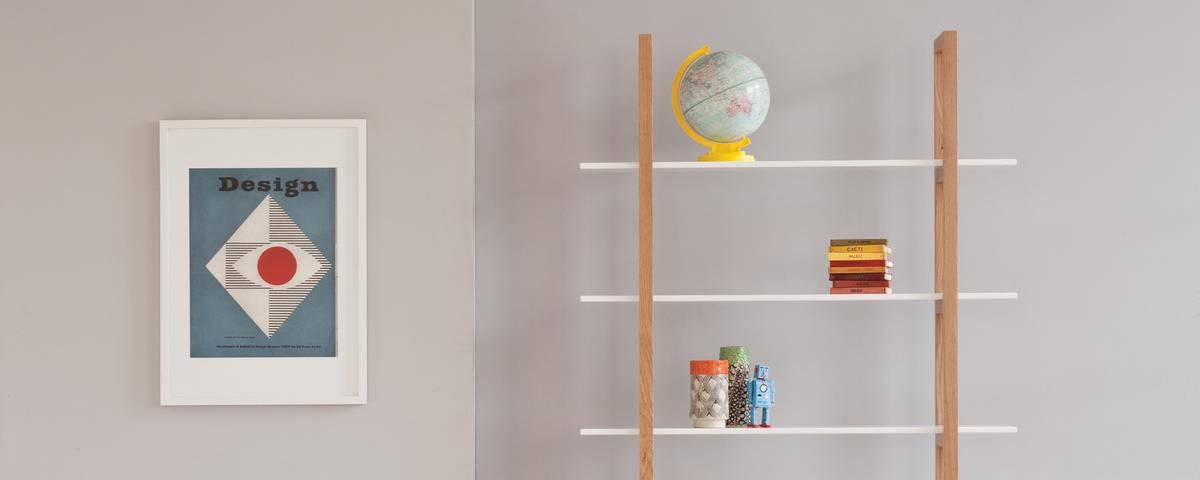 How to make the most of your walls
Adding features is a great way to bring your walls to life, and it's all about maximising the space you have. Large clocks and mirrors can do more than just tell the time and show you how you look, they can complement your home design and fill an otherwise unused space.
Nine ways to make your walls stand out
1. Add an oversized clock
Less about practicality and more about design, an oversized clock is there to make a statement. Hang one in a prominent spot on a wall, so that it becomes the focal point of the whole room.
2. Hang a statement mirror
A mirror can enhance a room by reflecting light and making the space appear larger. Don't be afraid to pick something that's showy or unusual, as it will add more interest to the space.
3. Create a gallery wall
Gallery walls work well in any room and are a great way to add a personal touch to your wall space. Fill frames with your favourite photos or artwork for a unique, one-of-a-kind display.
4. Install some floating shelves
With floating shelves, you can turn unused wall space into a useful place for storing, organising and displaying. Space the shelves out equally on the wall for a clean, uncluttered and visually pleasing look.
5. Add wall art
Wall art is a great way to show your personal taste. Choose something contemporary like an abstract print, or perhaps a beautiful watercolour inspired by nature and the great outdoors.
6. Create a brick wall
If you want to give a room a dramatic facelift, try hanging a brick effect wallpaper on a bare wall. It's an easy way to completely change the appearance of a room without much effort or expense.
7. Fit a wall light
A wall sconce is a great option if you're looking to brighten up a blank wall. Seek out one that complements the overall feel of your space, whether it be rustic, modern, or somewhere in between.
8. Frame some wallpaper
For a quick and inexpensive way to add interest to your walls, try framing some wallpaper patterns. Make sure you use frames that easily open up, so you can swap out the design whenever the urge strikes.
9. Add a memo board
Turn a wall into a functional space, by adding a memo or message board. Find one that doesn't distract from your décor and fill it with pictures, postcards, ticket stubs and things that make you happy.
Wallpapering a feature wall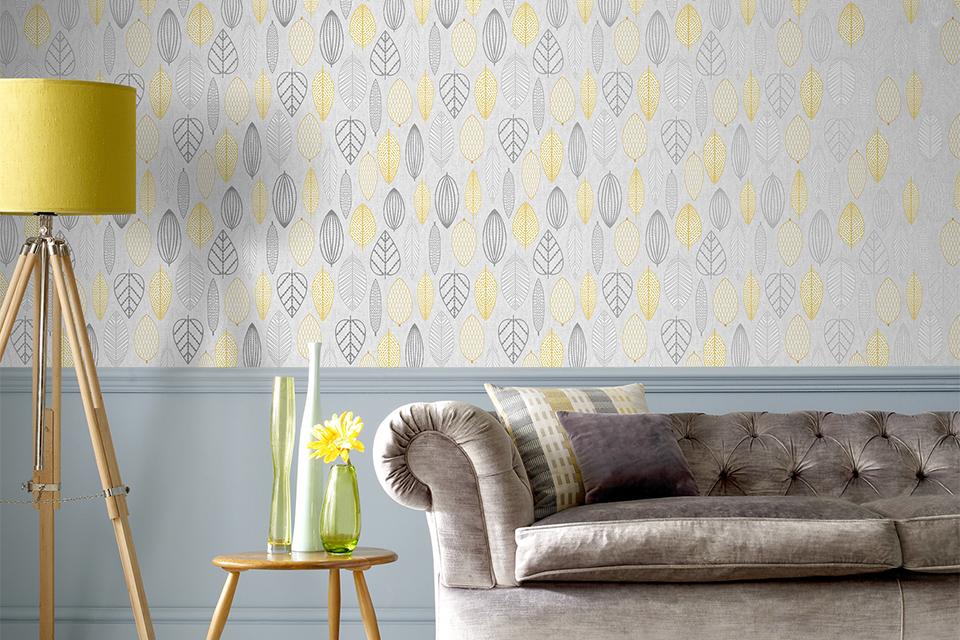 Feature wall or full room redo
Before wallpapering your living room, decide whether you want to focus on a feature wall or the entire room. A feature wall generally works best as a contrast to an otherwise neutral scheme. Often, wallpapers with bold patterns make great accent walls, but can be overpowering if applied to every wall in the room.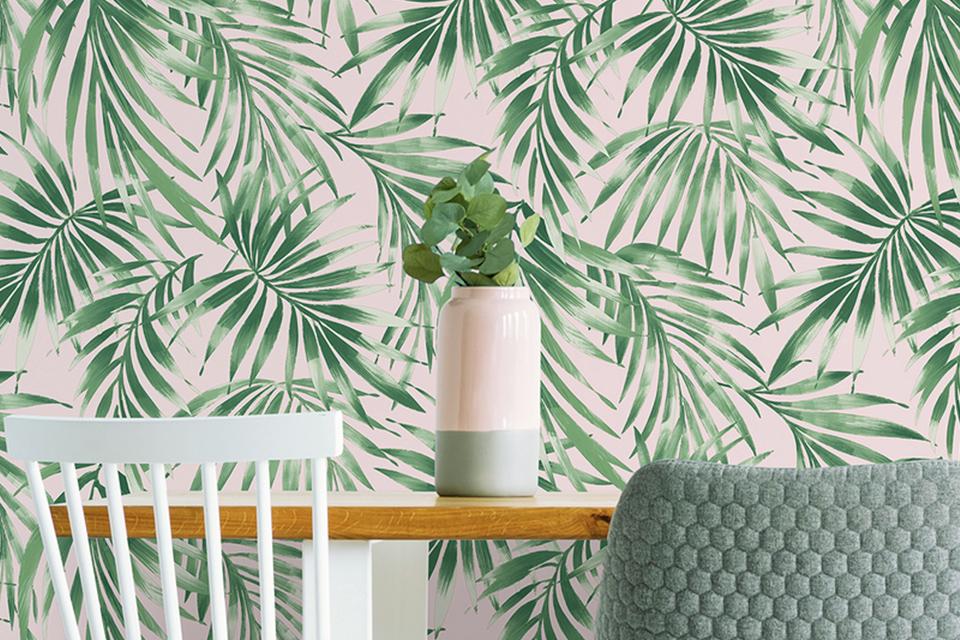 Choosing an accent wall
The wall you choose for your feature wall needs to stand out, so pick the one that naturally draws your attention. Ideally, an accent wall should have no windows or doors, as they can distract from your design. For maximum impact, try to match your wall with items that exist elsewhere in the room.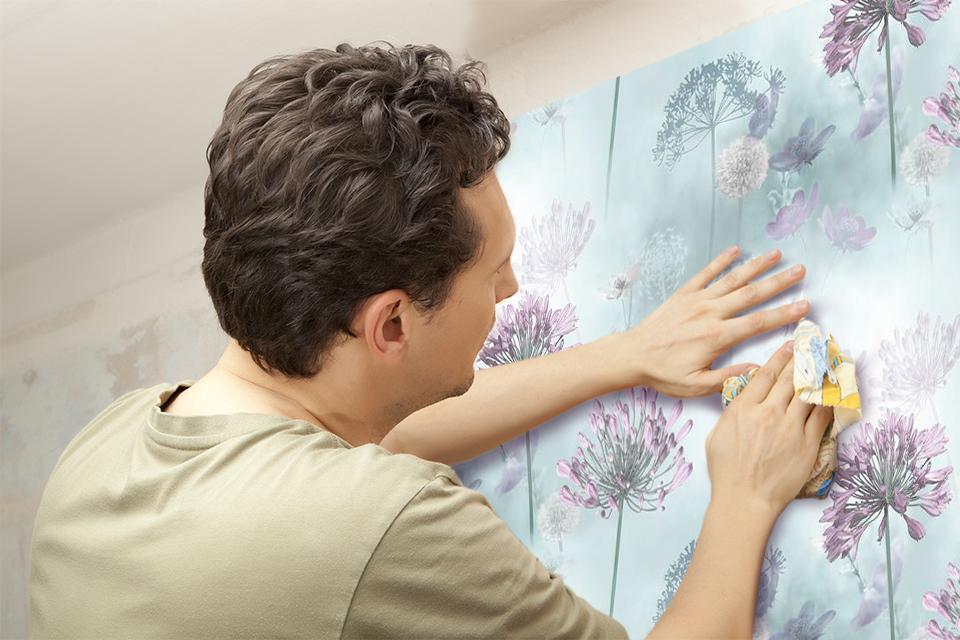 How to wallpaper a feature wall
Wallpapering a feature wall requires a little planning and prep work. Start by cleaning your chosen wall with a damp cloth, so that the wallpaper has a blemish-free surface to stick to. Next, apply the wallpaper to the wall, beginning in the middle and working out towards the corners.
Wallpaper ideas for feature walls
How to hang wallpaper
Not sure where to start?
From preparing and measuring, to cutting and wallpapering around tricky fixtures. This quick 5 minute video, will show you how easy wallpapering can be.
Painting and decorating
Let's get painting
A lick of paint can totally transform a room. Whether you're going fresh and bright or dark and decadent, get ready to reveal a whole new look. First time? No problem. Discover all our painting tips in our DIY guide, from prepping your walls to painting walls, ceilings and doors.
Decorating checklist..
Command hanging solutions
No holes needed...
Discover the easiest (and cleanest) way to decorate your walls. Command's transparent hooks subtly disappear into your decor, whilst the super strong strips safely secure frames, pictures and posters to your walls.
More help and inspiration
DIY guide and advice
Tackle all those home projects with our DIY inspiration guides.