Food processor guide
Helping you find the best food processor to suit your cooking skills, lifestyle and kitchen.
Shop all food processors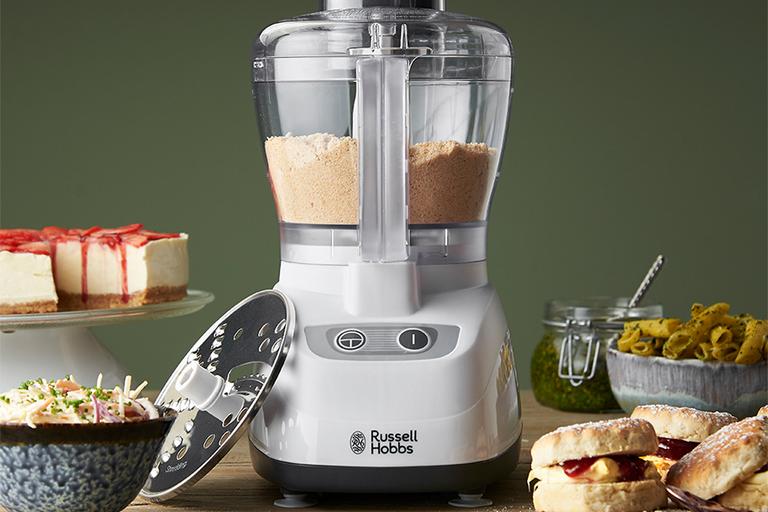 Find the best meal prep for...
What is a food processor?
Say hello to your new sous chef
A food processor is a must-have kitchen aid for any meal prep. Designed to perform multiple tasks, you can easily (and quickly) slice, dice, whip or grate your ingredients.

Different models will offer different attachments, blades and settings. So, it's important to know what you'll be cooking, to find the best food processor for you.
Choosing the best food processor
Food processors have some fantastic features that make meal prepping easier, faster, more precise and less messy. Here are some things to consider: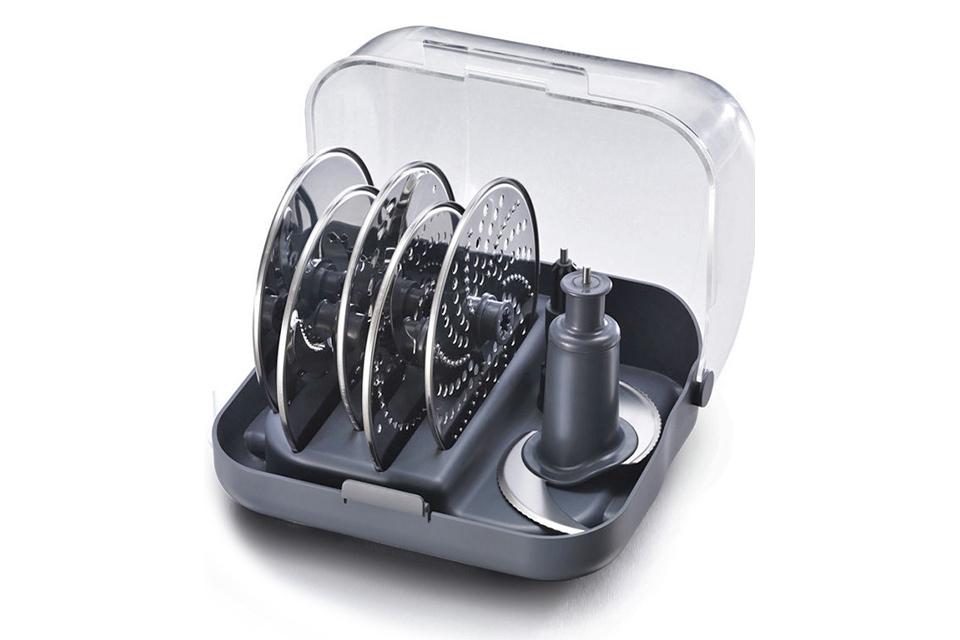 Pick a blade
Detachable blades allow you to easily swap how you're preparing your food. Made from stainless steel, they're easy to clean, dishwasher safe and durable. The number and type of blades can vary, so make sure the ones included suit your needs.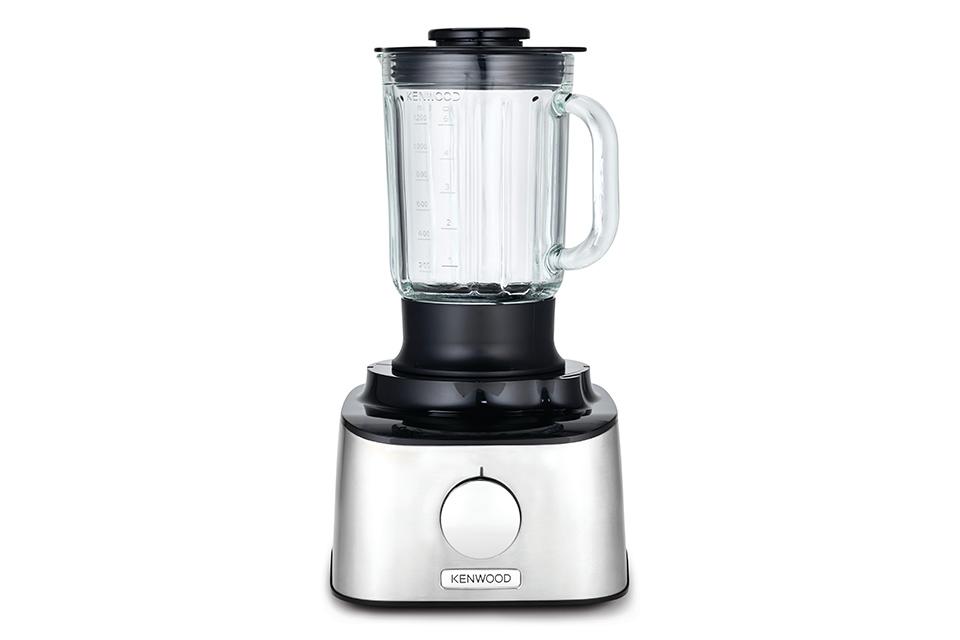 Handy attachments
Many models will have extra bowls and jugs. Meaning you can multi-task your meal prep, without having to re-use the same bowl. Check the capacity of each one, so it'll suit your quantities. Save on storage too, with attachments that stack into one another.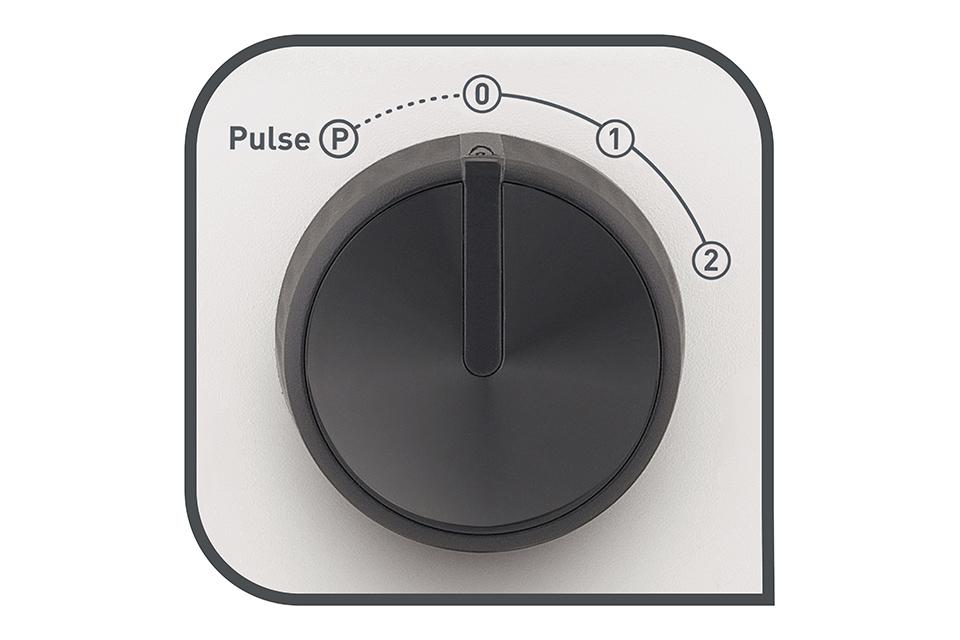 Simple settings
Most food processors will have 3 settings; pulse, slow and fast – great for different types of ingredients. For larger portions or tougher ingredients, find models which have pre-programmed settings and bigger motors.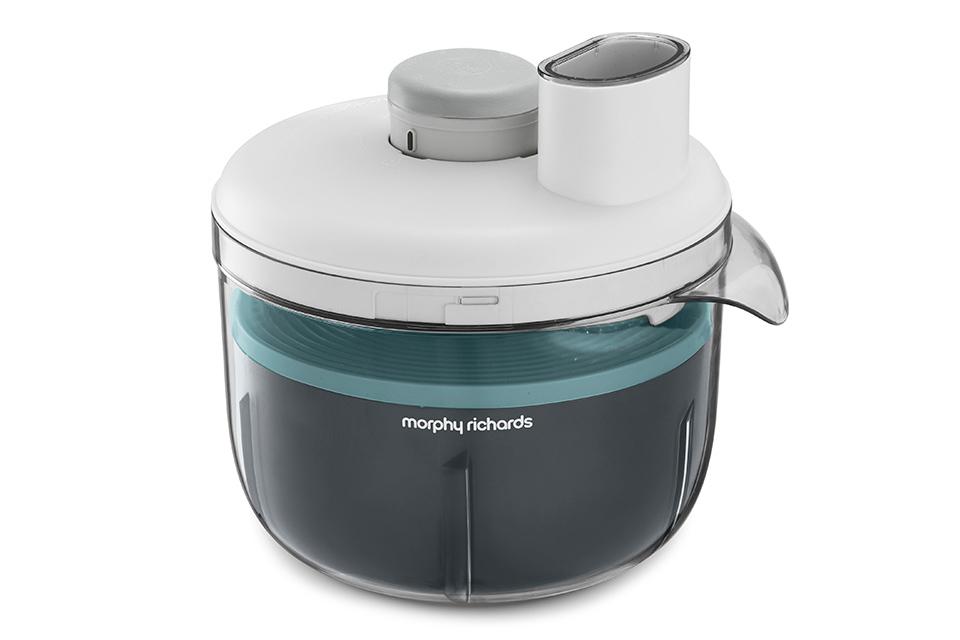 Safety first
Many models will have safety interlock systems, with secure lids to avoid any messy splatters. Use feeding tubes to safely add ingredients without removing the lid. And find models that stack together, with internal cable storage, to keep everything neat and tidy.
What do our customers think?
Other types of food prep
Brilliant blenders
Perfect for puréeing baby food or whipping up a healthy smoothie. The choice of blades and jugs are designed for slicing up soft ingredients, to easily pour into other containers. Or simply leave in the portable cup, so your protein shake is ready to pop straight in your gym bag. Their slim silhouette makes them easier to store in any sized kitchen.
Marvellous mixers
Mixers are great at creating sauces, batter, dough or cake mixtures. With different blade attachments, they're designed to take the hard work out of prepping – saving you time (and achy arms). They tend to have bigger bowls too, meaning they're ideal for larger portions. Not much room for a stand mixer? Try a more compact hand mixer instead.
Prep like a pro
Food processor recipes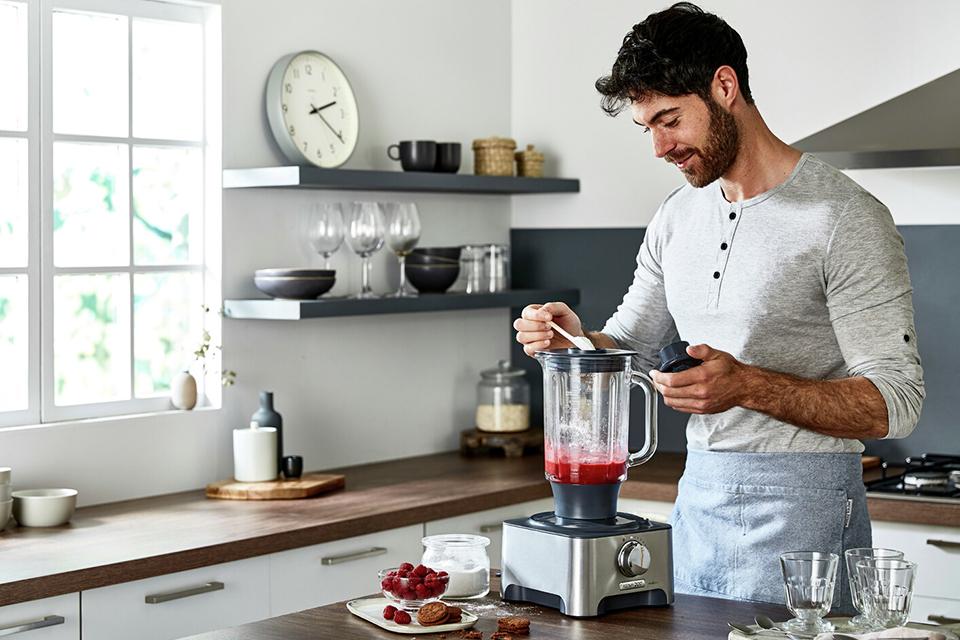 What can I make with a food processor?
There are so many quick, easy and classic recipes you can create with the help of a food processor.
Here are a few to get you started:
Dice potatoes and bake some homemade crisps.
Slice courgetti, carrotgetti or cauliflower rice.
Grind mince to create awesome burgers.
Purée nuts, beans and lentils for dips, butters or houmous.
Turn bread into breadcrumbs.
Knead pastry for sweet or savoury pies.
Whisk delicious cake or batter mixtures.
Blend fruit and veg for tasty smoothies or baby food.
Chicken katsu curry
Much tastier than a take-away. Easily whip up some cauliflower rice, to add one of your 5-a-day to this classic curry dish from Sainsbury's.
Red pepper houmous
Impress your guests with homemade houmous. Complete with crudités, no one will be able to resist this scrumptious snack.
Lemon meringue tart
Use your food processor to easily create this classic pud from Sainsbury's. Complete with buttery pastry, tangy lemon filling and mouth-watering meringue...yum.
Have you thought about...
Reliable scales
Investing in a good set of scales will save you time, money and unwanted stress. High-end food processors may have scales built in, but it's always handy to have a set nearby to double check your ingredients.
Stock up on storage
Microwaveable, resealable and stackable – you can't go wrong. Think about what meals you'll need to store, how much room you have to store them and whether you need to transport them.
Consult a cook book
Looking for some meal inspiration? Now you've got the kitchen kit you need, start experimenting with new and exciting recipes – sure to tickle your taste buds.
More kitchen advice
Why buy at Argos?