Best coffee machines and coffee gifts
From the best coffee machines, to essential extras and great gifts, we have ideas for all tastes.
Best coffee machines and coffee gifts.
Best coffee machines
Latte machines
Milky, frothy and often mistaken for a flat white. A latte has a single shot of espresso, topped with steamed milk and a layer of micro-foam (frothy milk with tiny bubbles), and is a popular choice for coffee lovers who like their brew less strong and more sweet... especially when adding a shot of flavoured syrup!
Cappuccino machines
A cappuccino has less milk than a latte, but a bigger layer of frothed milk. It often comes with a sprinkling of chocolate too, which might have something to do with why it's so popular. The machine will do the perfect blend, although you'll need to sprinkle the chocolate yourself.
Americano machines
A shot of espresso, infused with water. There's usually no milk or froth with an americano. If you like espresso, but want to dilute the strength and make your coffee last longer, then an americano is just the drink for you.
Espresso machines
It's a small shot of espresso. Simple as that. Strong and flavoursome, it's the truest form of coffee experience you can get.
Machines for all types of coffee
Like your coffee plain, or want to find a new favourite? See our entire range of coffee machines to find the one that suits you best.
Types of coffee machine
What is bean to cup coffee?
Bean to cup machines have a built-in coffee grinder, which turns coffee beans into your favourite brew. Perfect for the full coffee making experience.
What is filter coffee?
In these machines, water passes through a filter which adds flavour and aroma to your brew. Great for making multiple cups of black coffee.
What is pod coffee?
To use a pod coffee machine, you simply have to add a capsule with the flavour of your choice each time you use it. It's then blended in the machine, before being released into your mug. Ultimate simplicity.
Coffee machine reviews
Tried and tested by fellow coffee lovers.
Shop by brand
Gifts for coffee lovers
Great gifts that the coffee lover in your life is sure to love.
Why we love coffee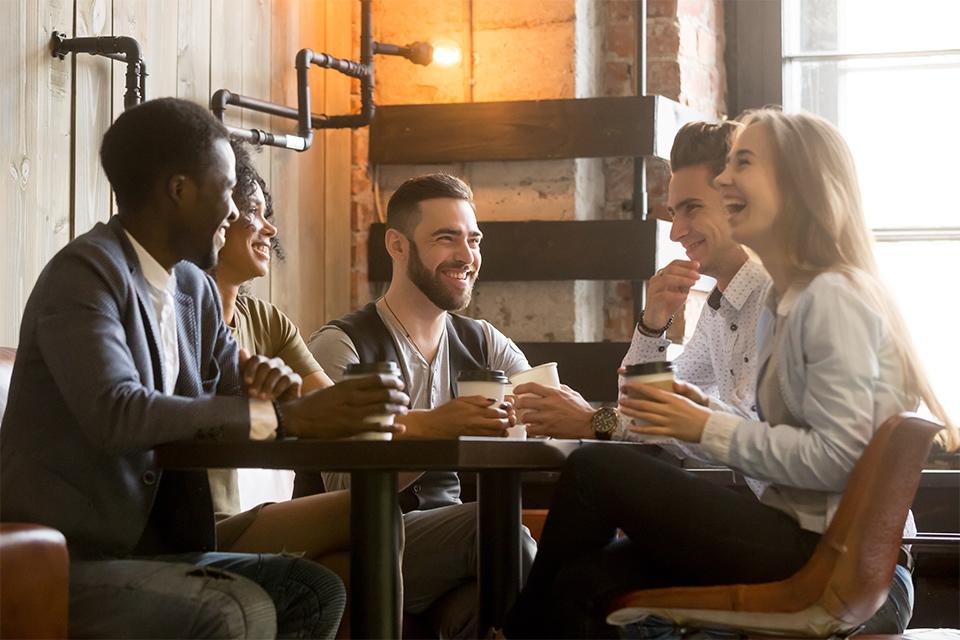 Coffee culture
We're crazy about coffee in the UK and we've been enjoying it for centuries now. Although traditionally a nation of tea drinkers, coffee is quickly becoming the nations new favourite beverage.

Loved the world over for waking you up in the morning, there's also an important social aspect of coffee. The 'coffee break' is commonplace in most workplaces and is often accompanied by a sweet treat too.

The Swede's call this Fika, which essentially means 'coffee and cake break.' And with so many coffee machines to choose from, you can make your own amazing brews at home, as well as getting them from your local coffee shop.

See some baking inspiration for your coffee break below.
Chocolate mousse cake
Try this indulgent chocolate mousse cake, with a shortbread base and delicious mousse topping. Get all the ingredients and see this recipe and more at Sainsbury's.
Chocolate espresso pots
How's this for a coffee break? This creamy, chocolatey dessert, with a cheeky splash of liqueur, is sure to be a real treat. View this recipe and even more sweet treats at Sainsbury's.
More help and inspiration
Why buy at Argos?