Bed size guide
Choose the bed frame or divan bed that's the perfect fit for your room with our guide to bed sizes and dimensions.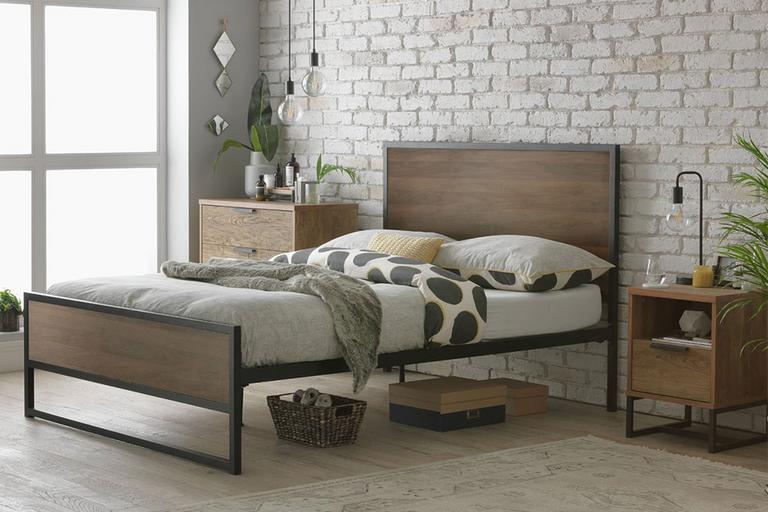 Bed sizes and dimensions
Small double bed size
Width 120 cm, length 190cm
Small doubles are a narrower style of double bed, perfect if you're short on space in a bedroom.
Shorty bed size
Width 75cm, length 175cm
Shortys are a type of single bed with less width and length, designed as a first proper bed for older children.
Toddler bed size
Width 70cm, length 140cm
Toddler beds are even smaller than shortys and are best suited to younger children.
Shop by type
Mattresses
View our range of mattresses, including single, double, kingsize, superking, small double, shorty and toddler sizes.
Bed frames
Just in need of a new bed frame to match your mattress? Choose from single, double, kingsize, superking and small double options.
Divan beds
Choose a Divan bed for the whole bed frame and mattress in one. They're available in single, double, kingsize, superking and small double sizes.
Bed sizes - things you need to know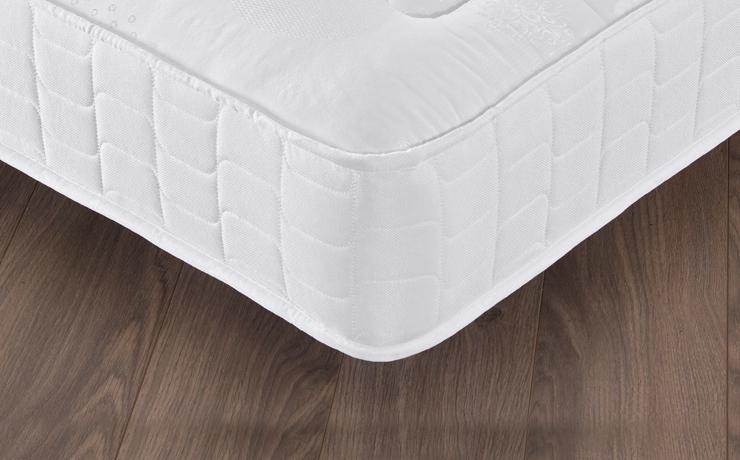 What sizes are available?
From smallest to largest, the four most common sizes of bed or mattress are single, double, kingsize and super kingsize. There are some additional size choices for mattresses and bed frames, including small double, shorty and toddler.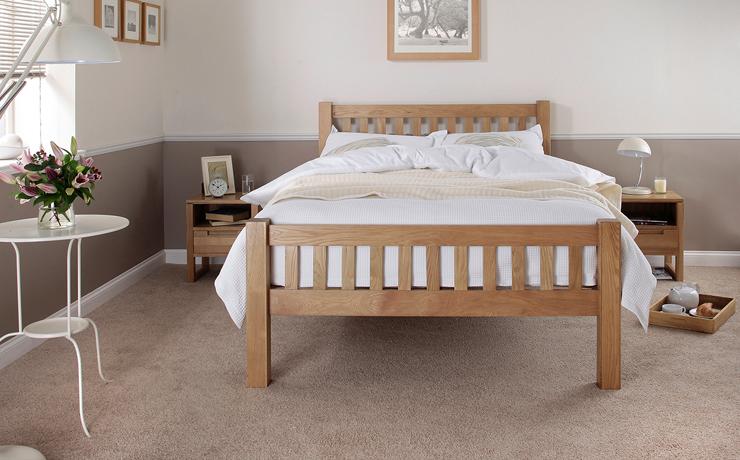 Mattress size vs frame size
The size of a mattress and bed frame will always match; meaning a double mattress will fit on a double bed frame and so on. There's no matching required with a divan bed, as it is a mattress and bed frame all-in-one.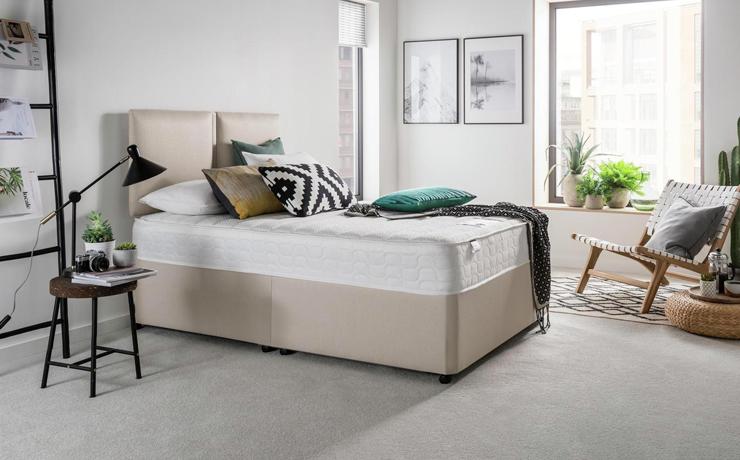 Choosing a mattress or divan bed?
The size is generally standardised, meaning wherever you buy from in the UK – it should be the same size. The size of bed frames can vary depending on the design, so the sizes below are only for mattresses and divan beds. And remember, a mattress should always fit on a bed frame of the same size.
More bed buying considerations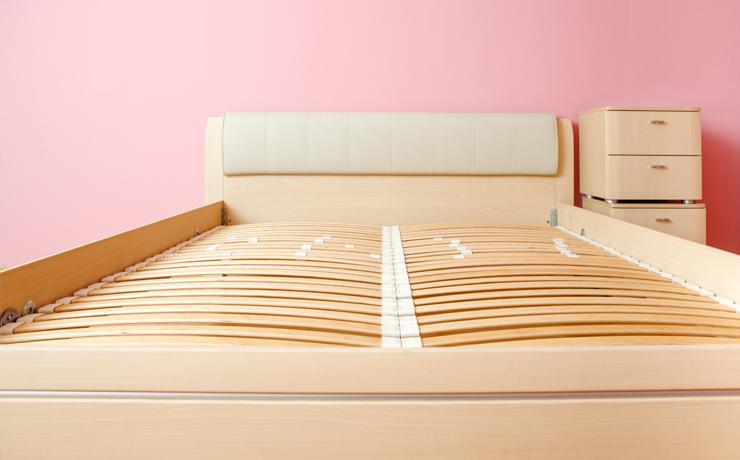 To me, to you
There are two main considerations when choosing the right bed size. Firstly, will it fit in the room of your choice? You might like the room and comfort that a larger bed offers, but how much space will that leave for any wardrobes or other bedroom furniture? The second consideration is whether you can get it to its new home. Will the bed or mattress fit through your front door and up any stairs?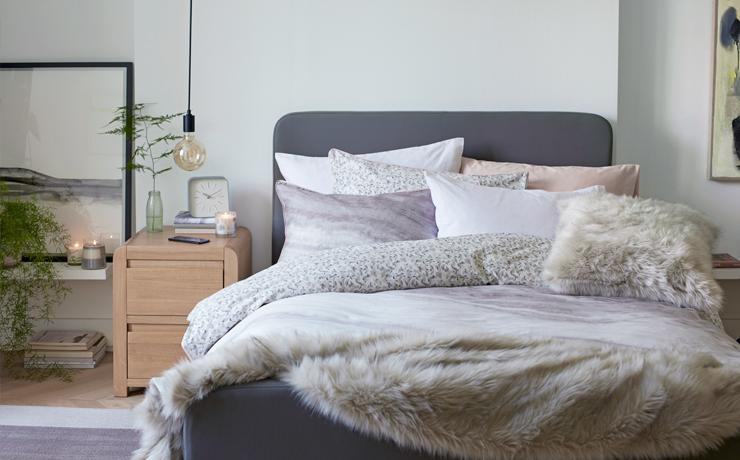 Don't get cold feet
If you're a touch on the tall side, you might want a bed that doesn't leave your feet dangling, or leaving you having to sleep diagonally. Kingsize beds offer 10cm more length than a double, which might be the difference between waking up to cold feet or not.
Recycling
We can take away your old mattress when we deliver your new one. We'll send you a recycling bag to place over it before we take it away and dispose of it responsibly.
More ideas and inspiration
Why buy at Argos?