Baby's first Christmas
Make it a magical first Christmas for your little one.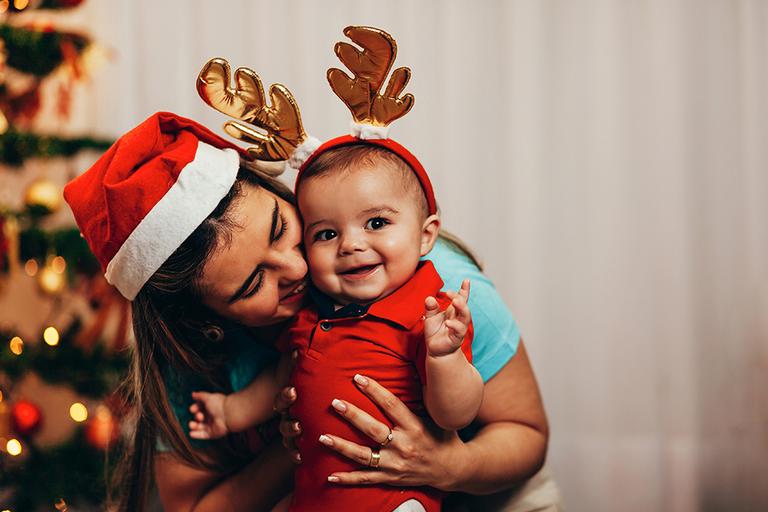 Gifts for babies
Christmas with your new arrival is sure to be an extra special celebration. Not only is it their first Christmas, but the first for you as a larger family. Your little one may not quite be ready for opening presents just yet, but that doesn't mean they won't enjoy what Santa's left under the tree for them.
Make it memorable
As a new parent, there's plenty of ways to make it a Christmas to remember. It's a great time to spruce up your Christmas decoration collection, and they're sure to love the bright lights and shiny accessories. It's also a good time to invest in a camera or camcorder, so you can capture the special memory of their first Christmas and re-live it time and time again.
Christmas lights and decorations
Brighten up the festive period with some brand new lights and decorations.
Cameras and camcorders
Make sure that your memories last a lifetime with a new camera or camcorder.
Christmas jumpers
Our Christmas Jumpers aren't quite out of the wrapping yet. Come back soon to see the full range.
Christmas gifts for new parents
Looking for something special for new parents? The first year is an exciting and stressful time for first time parents - so why not get something to help them relax and enjoy some me-time. They're sure to appreciate some fresh bedding, a sentimental photo frame or a gift experience day - especially if it comes with the offer of babysitting...
Christmas gifts for expecting parents
Help expecting parents prepare for their new arrival.
More help and inspiration
Why buy at Argos?