Baby weaning
Think your baby is ready to move onto solids? Get in the know about different weaning methods for a smooth transition.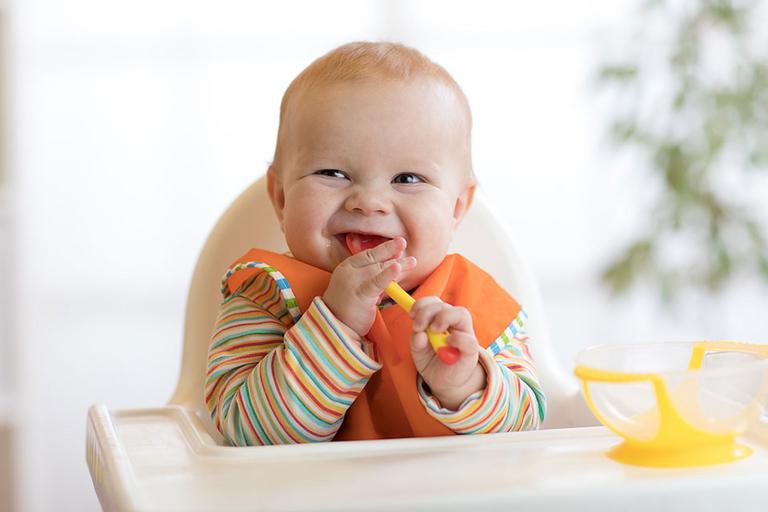 When to start weaning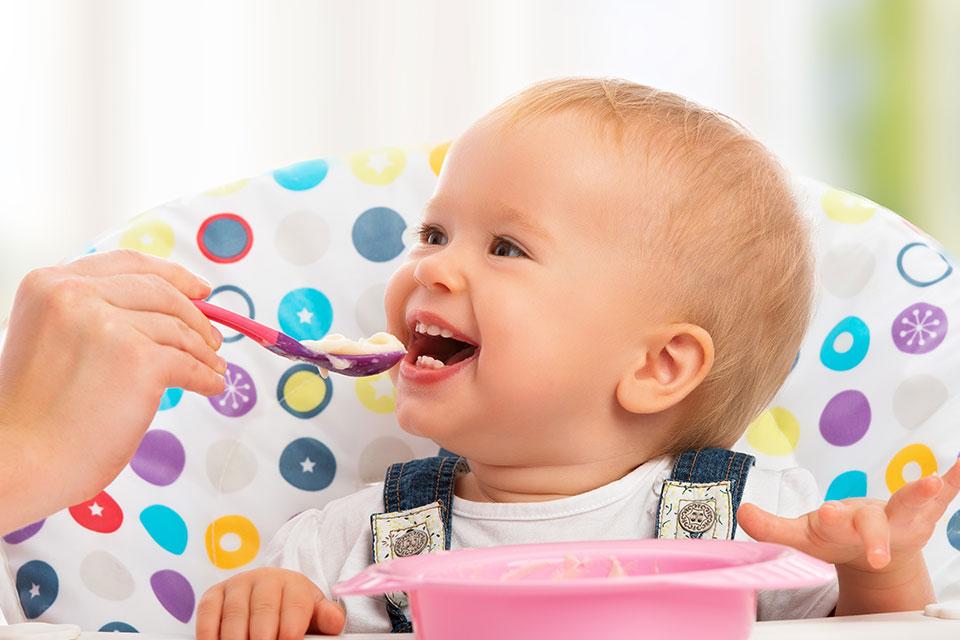 Signs baby is ready to wean
Your baby will usually be ready to wean when they're about 6 months old. By this point, they should be able to hold their head up steady and sit up on their own or with minimal support.
Other signs your baby could be ready include them showing interest in the food you're eating, putting their fists in their mouth or wanting feeds more often, even if they're getting larger feeds throughout the day.
How to wean baby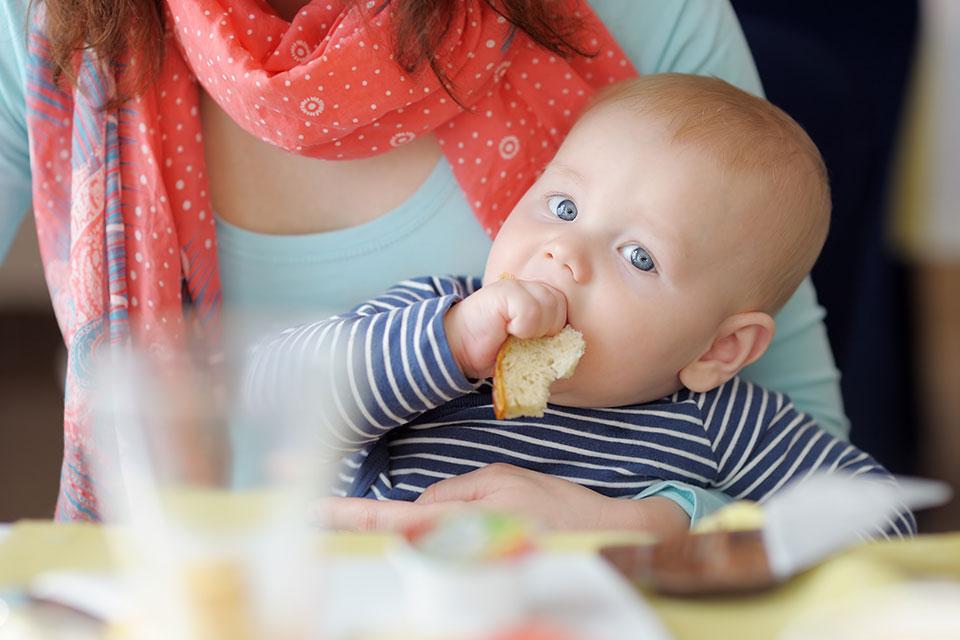 Baby-led weaning
No more 'here comes the aeroplane' - this method leaves your baby to their own devices, letting them feed themselves. The idea is to give your baby small chunks of food, or 'finger food' that they can hold in their hands rather than being spoon-fed.
It's messy, yes, but it gives them a chance to discover different textures from the start and allows them to pick and choose what they want to eat as well as how much. It's important that you keep an eye on your little one while they do this though!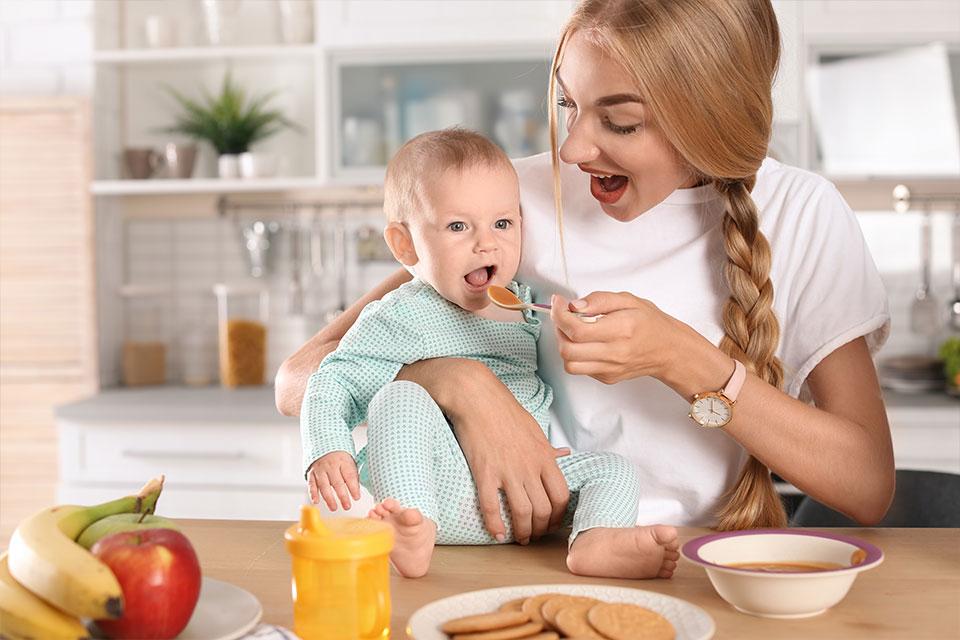 Spoon-fed weaning
Arguably the more traditional method, this is where you would spoon-feed your baby smooth, mashed foods and purees before introducing more textures and moving onto solids.
With this way of weaning, you have more control over how much they eat and what they are eating so you can make sure they are getting a balanced diet. There's also a lot less mess and is generally quicker too - great for busy mums on-the-go.
Get started with weaning equipment
Mum's favourites
Highchairs
When to use a highchair
Your baby is ready to use a highchair when they can confidently sit unsupported. This is usually between six to nine months, around the same time your baby is ready to wean. As well as helping your baby make the transition from milk to solids, a highchair means they can join the family at the table for mealtimes.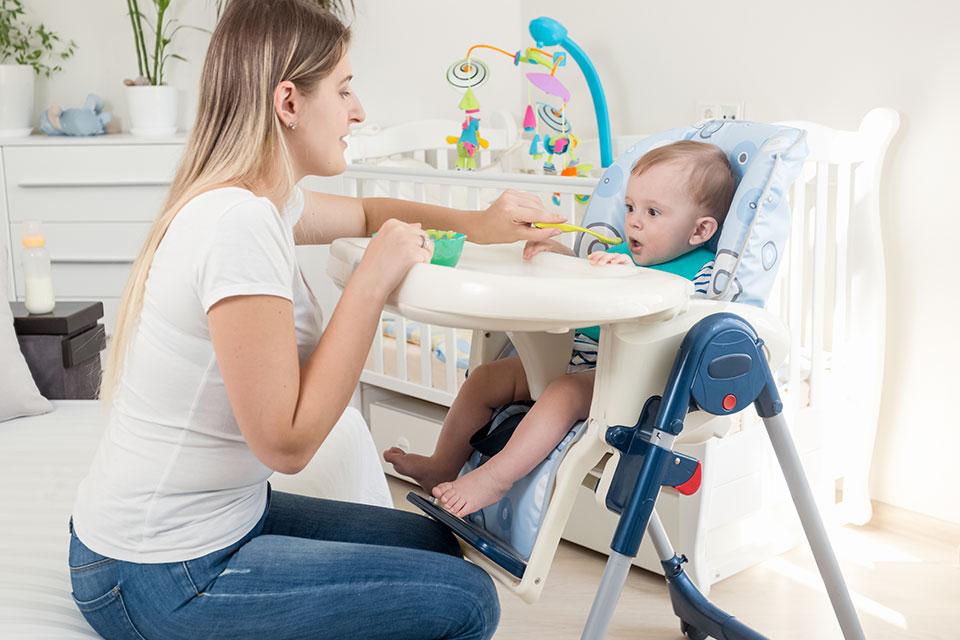 Are they sitting comfortably?
The most important feature of a highchair is that it should be comfortable for your baby. A reclining seat can be a good idea for the first few months of use, while the five-point safety harness keeps baby secure. An adjustable seat and footrest can give your baby plenty of room for growth.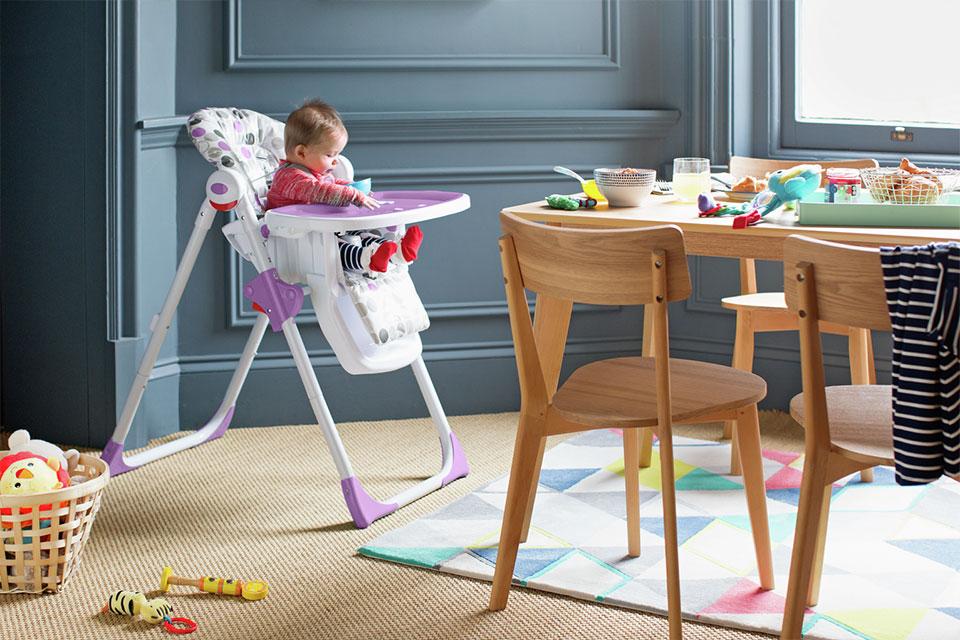 What to look for in a highchair
A removable tray is a great help, especially one that is dishwasher safe. Likewise, a wipe-clean or removable seat cover will help make life easier.
3-in-1 multi highchairs are great because they grow with your child, converting to a junior dining chair as your child develops. Look out for 360 degree highchairs as these allow full rotation of the seat so that you and baby never lose sight of each other.
Take a look
Explore more baby and nursery advice...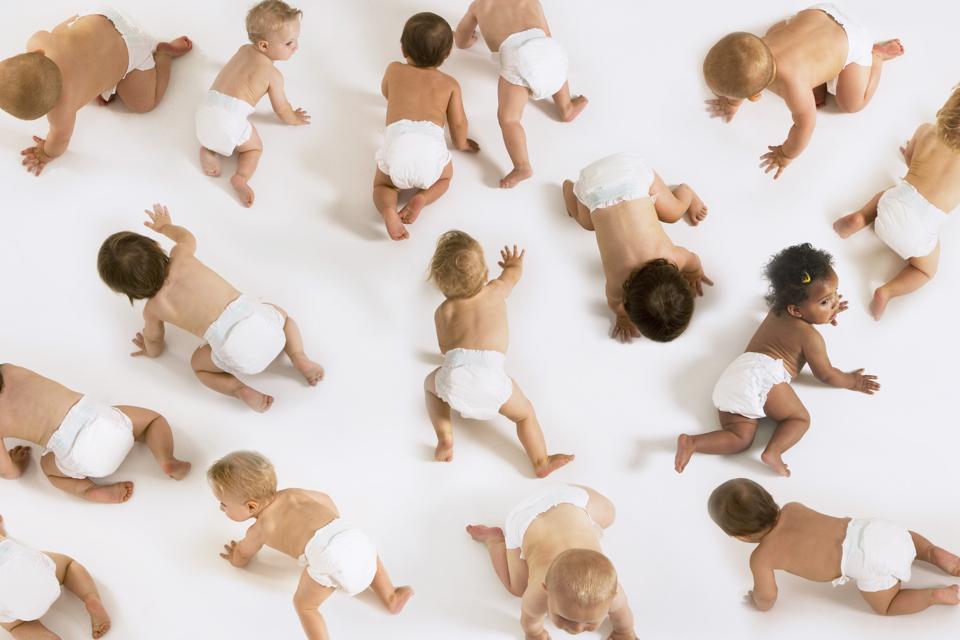 Every baby is different...
Babies develop at different speeds, so some may be ready to wean earlier or later than others. If you're concerned your baby is not showing signs they're ready after 6 months, consult a healthcare professional.
Argos' pregnancy and baby club
The experience of pregnancy and parenthood is the most amazing time of your life and we'd love to come along with you on the journey. Sign up to our club for top tips, advice and offers sent straight to your inbox.
Why buy at Argos?