Every baby is different. Their sleep patterns are different too. So we've pulled together our top tips on cots, baby accessories and how to swaddle a baby, to help them get a good night's kip.
How long should my baby sleep?
Newborn
With no concept of day or night, newborns will sleep for 8-18 hours, mostly waking to be fed. A Moses basket is lightweight, so you can easily move it and settle baby down nearby.
3-6 months
As baby grows, their sleep pattern changes. Now, they'll be sleeping between 12–14 hours and with less night feeds, they should sleep longer. They'll nap in the day too – a great chance to get them used to their cot.
6-12 months
With little or no night feeds, baby will have established a good bedtime routine, sleeping between 12–15 hours. This still includes a couple of daytime naps, but they should be able to begin to settle themselves.
Side sleeping
Side by side snoozing
Having baby and crib bedside (also known as side-sleeping) has many benefits. It can help newborns adjust to sleeping patterns, make night feeding easier, and encourage baby-parent bonding. By creating a healthy sleep routine in little one's first months, parents will find that everyone sleeps peacefully, for longer.
Cot mattresses
Making sure your baby has the right mattress is so important. Whether they're snoozing in a cot or cot bed, the mattress should be firm, flat and ideally have a washable cover for easy cleaning. Here are some other things to consider when deciding...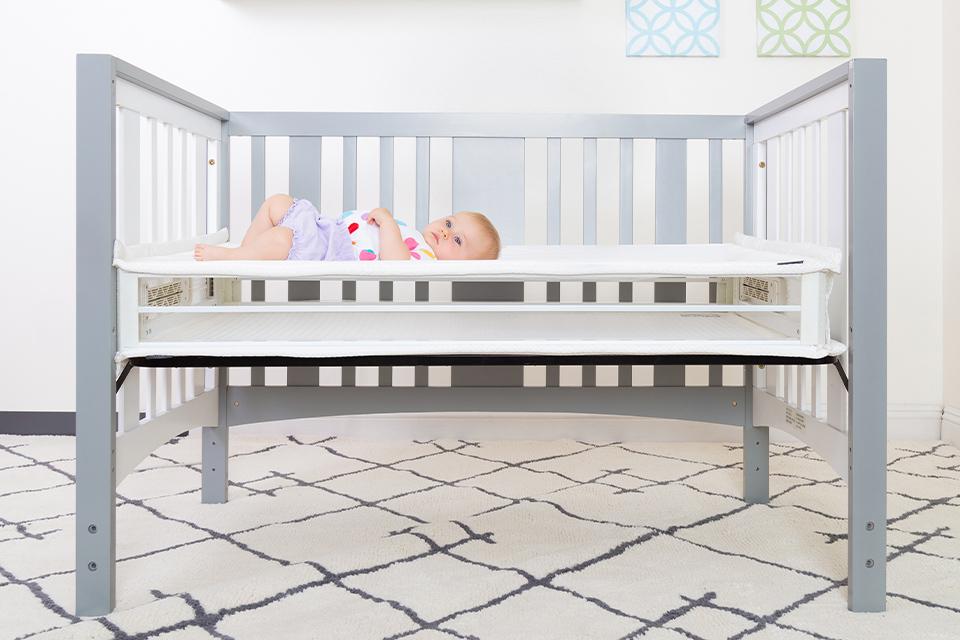 Cot mattress types
Pocket sprung - has springs woven into individual pockets to provide support.
Spring - Springs are joined together by a coiled wire, which spreads baby's weight across the surface.
Foam - Made from a block of foam with a memory foam layer. It responds to baby's weight and moulds to their body shape to provide support.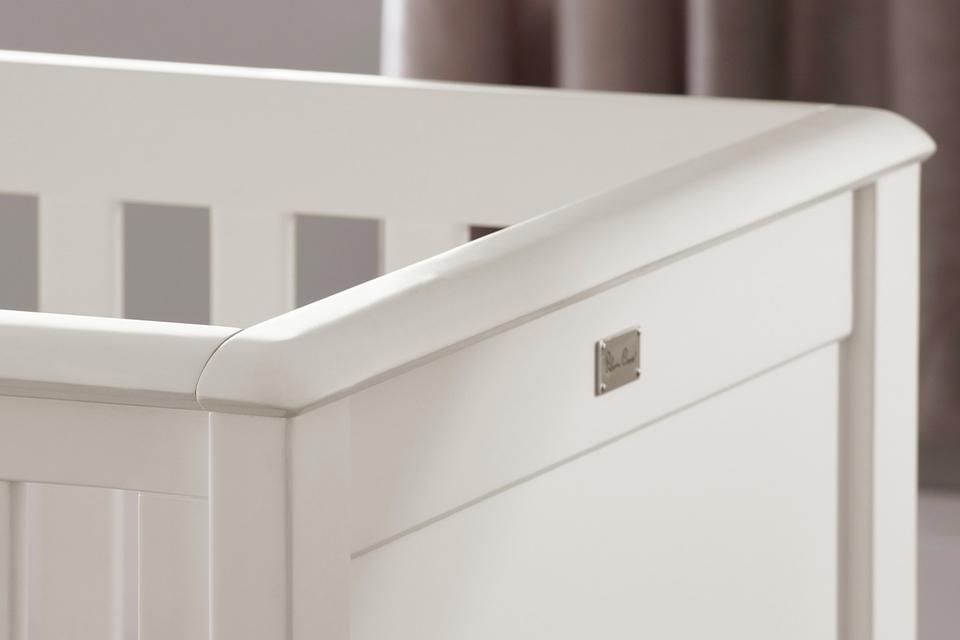 Cot mattress size and fit
There should be a snug fit between the mattress and the sides of the cot, as this will ensure a safer sleep.
At most, a 3cm gap is ideal, otherwise wriggling limbs may get caught between the mattress and the cot.
Check the measurements of your cot, to help decide your mattress size.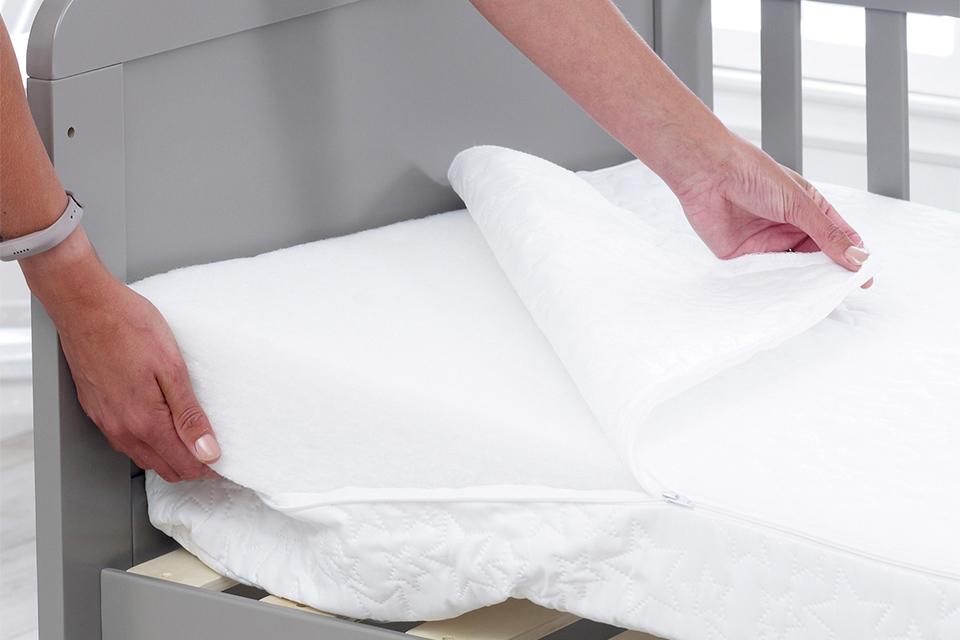 Cot mattress materials
Any hypoallergenic mattresses are a great option, as they protect their sensitive skin.
Opt for reversible mattresses as it can easily be flipped during the night if it becomes wet.
Choose a waterproof, wipeable mattress cover that can easily be cleaned.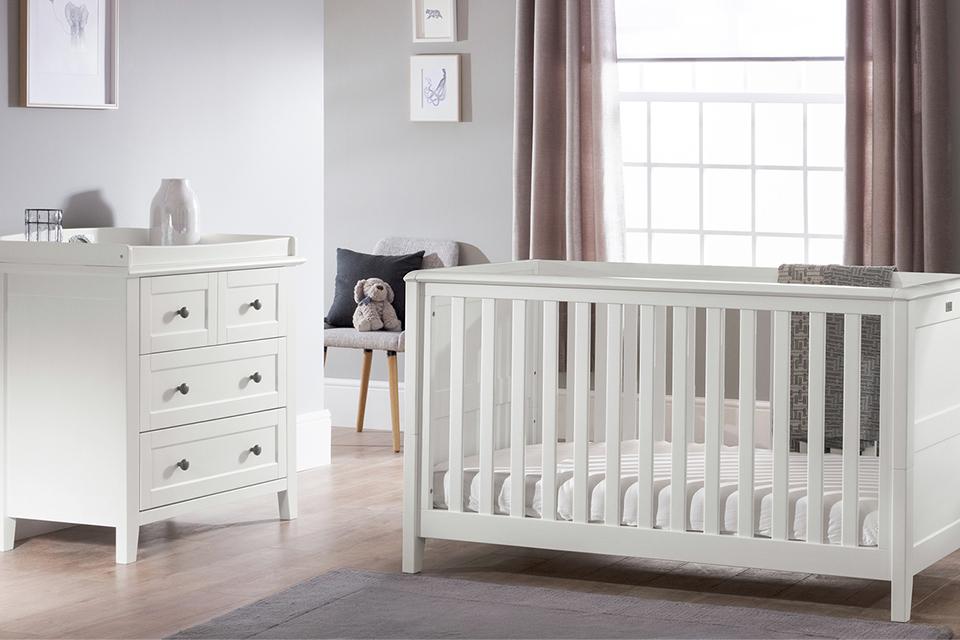 Aftercare
Depending on the mattress type you choose, regularly flip and rotate it to ensure all sides are used equally.
When cleaning your mattress cover, we'd suggest using non-biological detergent for fabric, and a mild disinfectant or anti-bac for plastic.
Either vacuum or sponge wash any mattresses that don't have a removable cover.
Dreamy reviews
Shop our favourites
How to get baby to sleep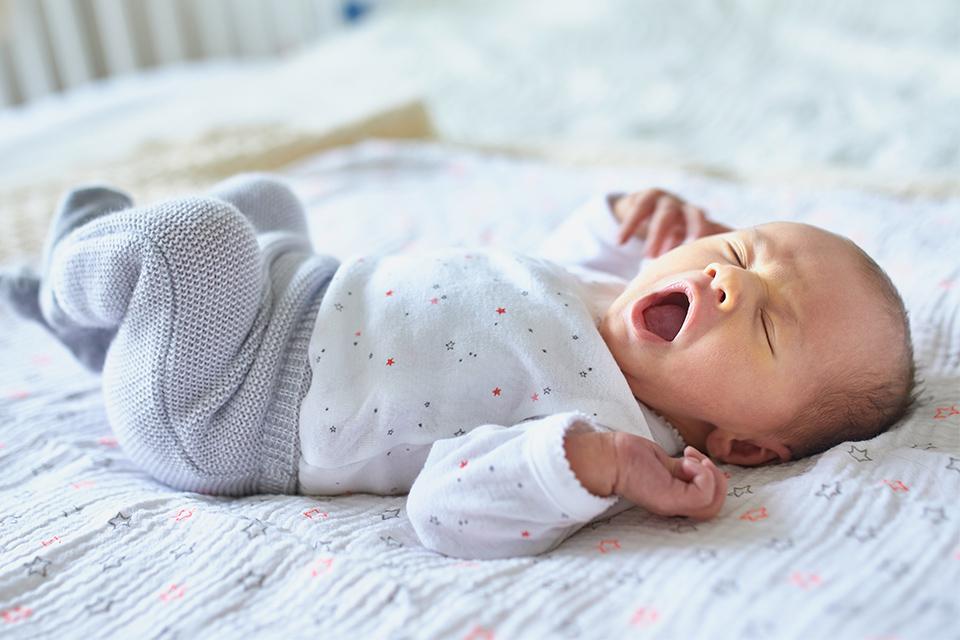 Look for the signs
You'll soon learn when your baby is tired. But begin by looking out for subtle signs such as:
Yawning
Rubbing their eyes
Looking away
Fidgeting to get comfortable
Stroking their hair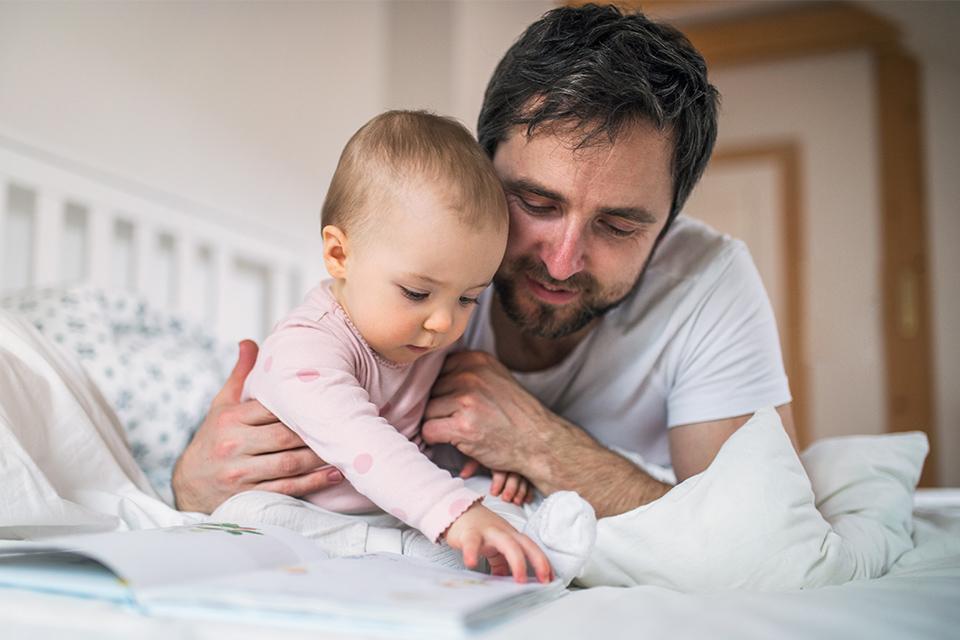 Baby sleep routine
A few simple changes can help to build a bedtime routine, when you feel they're ready:
Bath baby
Change their nappy
Pop on their pjs
Dim the lights
Read them a story or sing a lullaby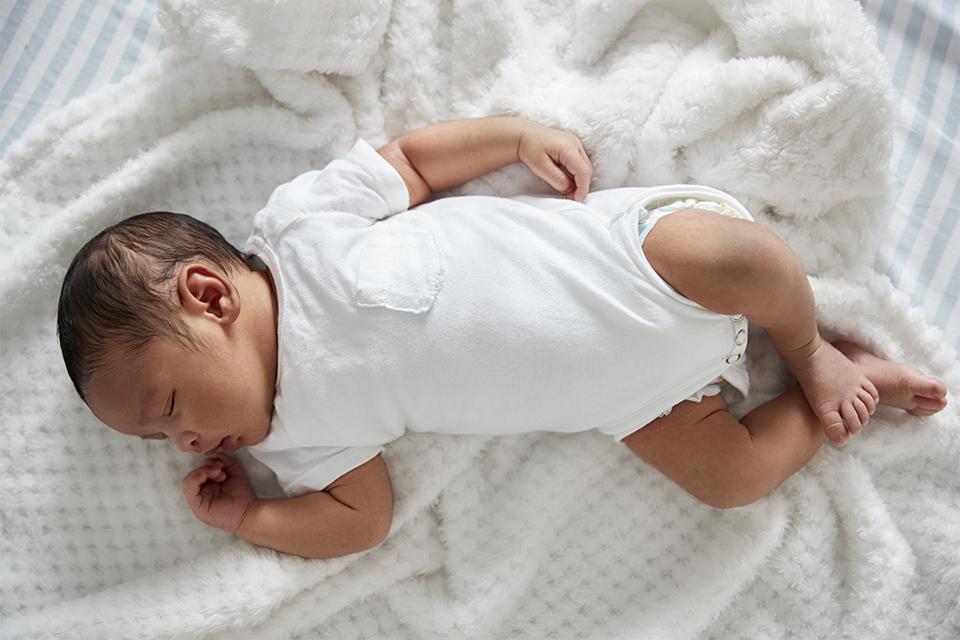 Sleeping safe and sound
Babies will settle when they feel secure. Follow these tips to help them sleep soundly:
On average, keep the room at 18 degrees.
Keep pjs cool but comfortable.
Lay them flat on their back.
Use the 'feet to foot' position – where baby's feet are at the bottom of the cot, so they can't wriggle under any sheets.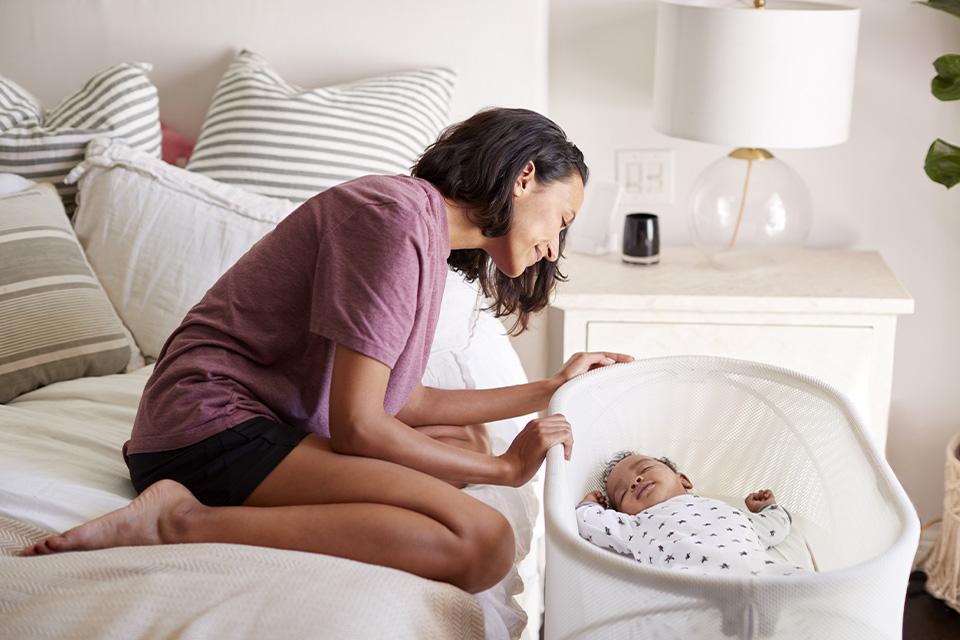 Rest assured...
Although we go above and beyond for our littles ones, there's no doubt that health risks such as Sudden Infant Death Syndrome, are naturally a worrying thought for parents. For reassurance, the NHS have provided key information around SIDS and helpful tips for when baby's asleep.
To find out more, visit the NHS site
How to swaddle a baby
Swaddling is a way of wrapping your baby up so they feel safe and secure. It can help to calm and soothe, while preventing babies from startling themselves awake from little jerks.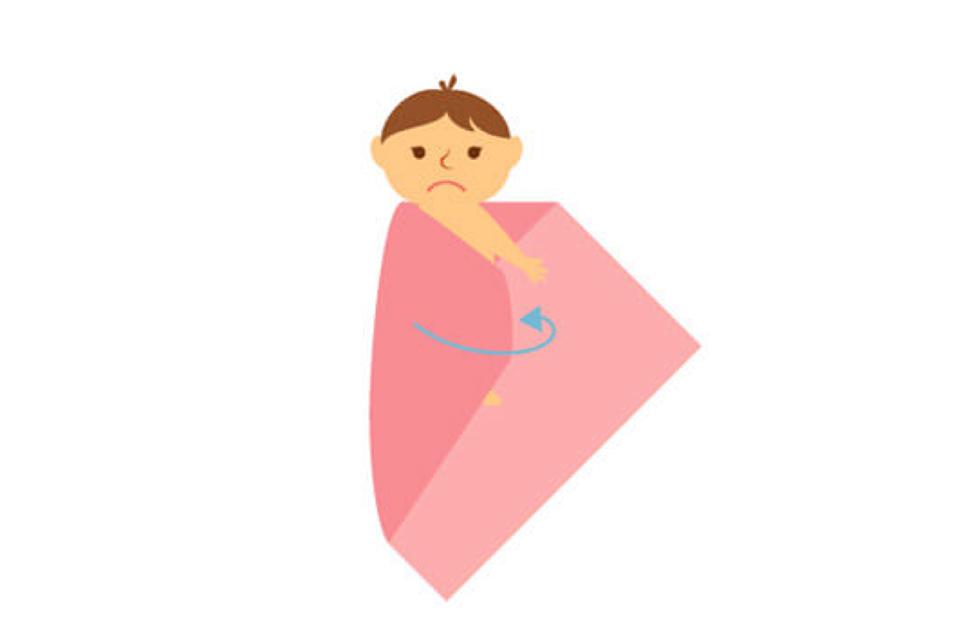 Step 1
Lay the swaddle in a diamond shape and fold the top corner down. Place your baby in the middle with their shoulders just below the fold.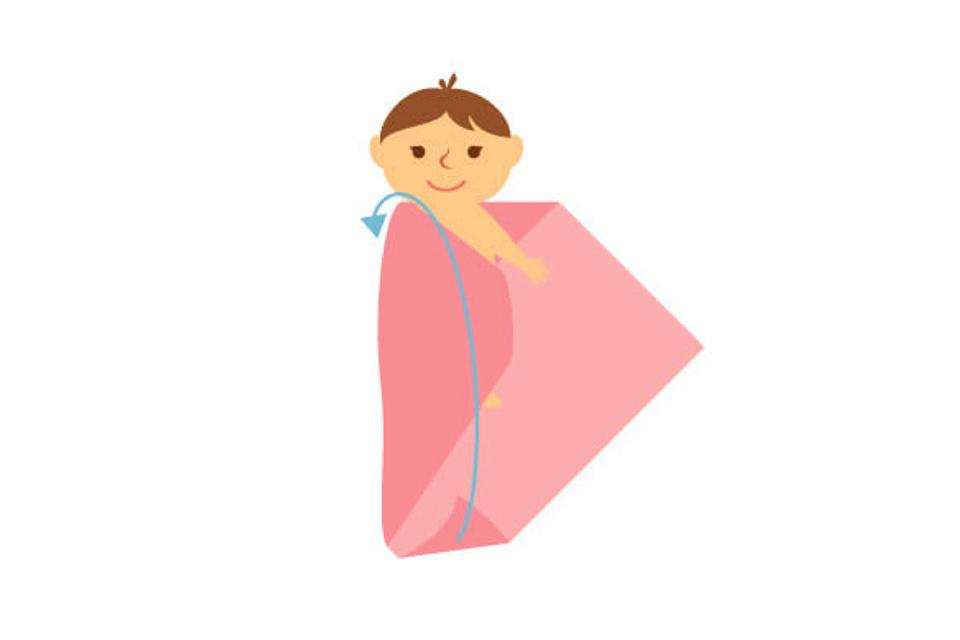 Step 2
Take the left corner of the swaddle and pull it across your baby's body, keeping the right arm slightly bent under the fabric. Tuck the corner under the body while keeping the left arm free.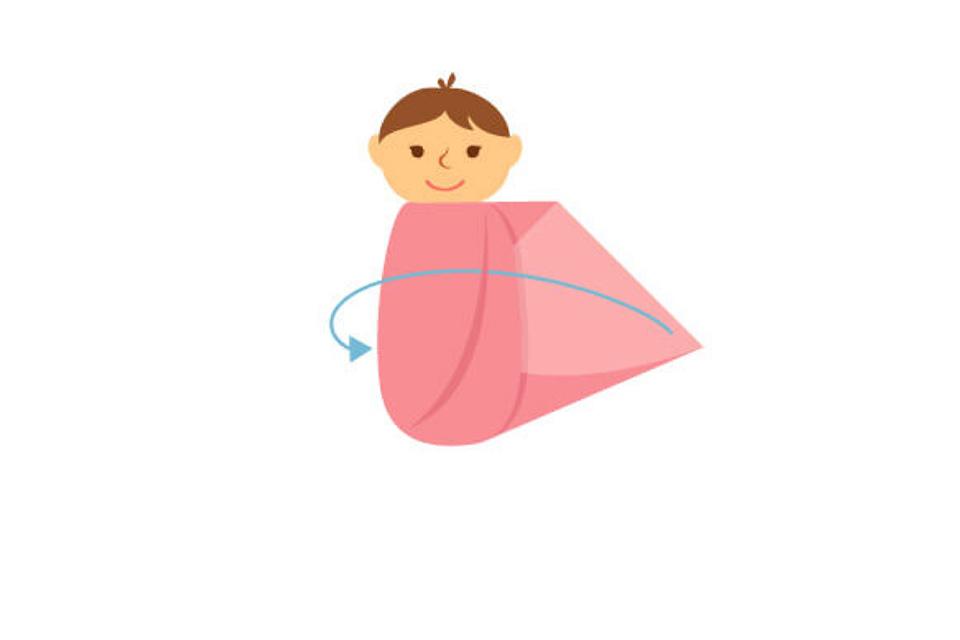 Step 3
Pull the bottom of the swaddle up over baby's body and tuck it under the shoulder.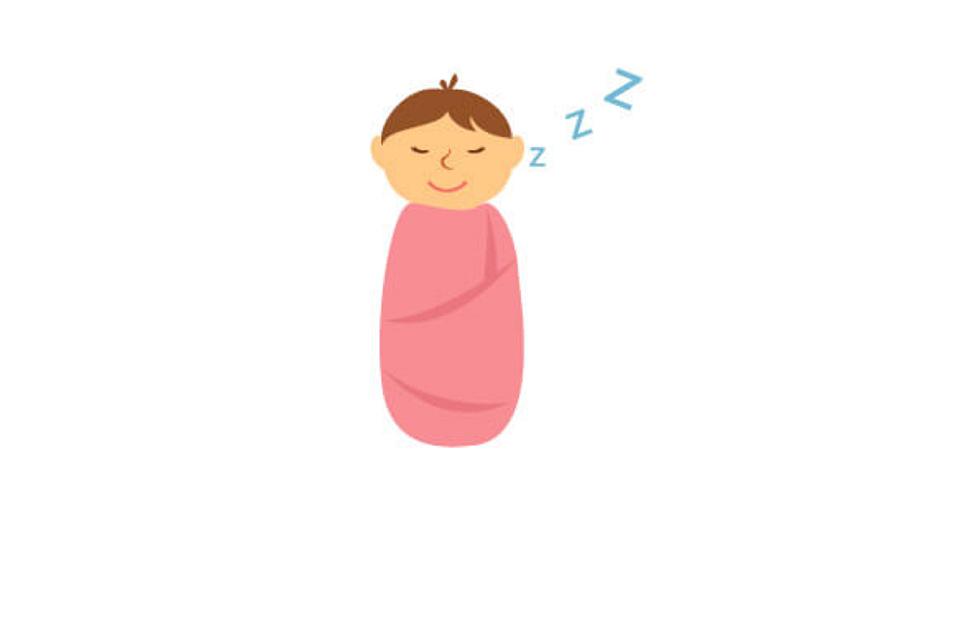 Step 4
Take the right corner of the swaddle and pull it over baby's left arm and body, keeping the arm slightly bent. Tuck the fabric under on the other side to secure.
Napping necessities
More baby advice...
Argos' pregnancy and baby club
The experience of pregnancy and parenthood is the most amazing time of your life and we'd love to come along with you on the journey. Sign up to our club for top tips, advice and offers sent straight to your inbox.