Baby safety and healthcare
Create a safe and healthy environment at home for them.
Shop all baby safety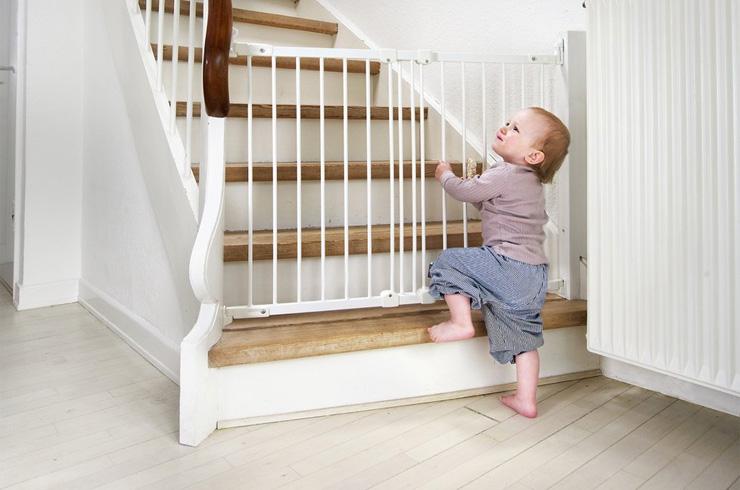 Baby proofing
As children learn to grasp, crawl and walk, they're going to be exploring your home and everything in it. It's important to baby proof from top to bottom to keep them safe.
Pressure fit safety gates
A u-shaped frame, fixed by pressure of the fittings against your wall or doorframe.f
Easy to install, no drilling required.
Won't leave marks when removed.
They have a frame, so not suitable for use at the top of the stairs.
Some have a pressure indicator to tell you it's installed correctly.
Screw fit safety gates
Attached to fittings that are screwed into your wall or doorframe. The gate does not have a frame or bottom bar.
Very strong.
Frameless so can be used at the top of the stairs.
Will leave holes or marks in the wall when removed.
Room gates
Safety gates can also be used to block access to certain rooms where there may be hazards, such as your fireplace, kitchen or utility area.
Opens in either direction.
Some have a stopper so can be locked to open only one way for use on stairs.

Measuring your safety gates
Always measure your space from the narrowest part, including skirting boards and doorframes. All safety gates are sized to fit within a width range - up to 40cm on extendable models.
Wide safety gates
If you have a wide staircase or doorframe, of more than 80cm, pick extra wide or extendable safety gates.
For some standard gates you can also buy extension kits.
Narrow safety gates
If your space is less than 74cm wide you'll need a narrow or extendable safety gate that can be made smaller.
Tall safety gates
Standard gates are usually around 74cm tall, but gates up to 90cm high are also available and useful for toddlers or larger pets.
Baby healthcare
Know when your little one has a fever and keep the air in their environment clean, and at the right humidity level. Remember that every baby is different, and to speak to your doctor if you have any concerns about your baby's health.
Baby thermometers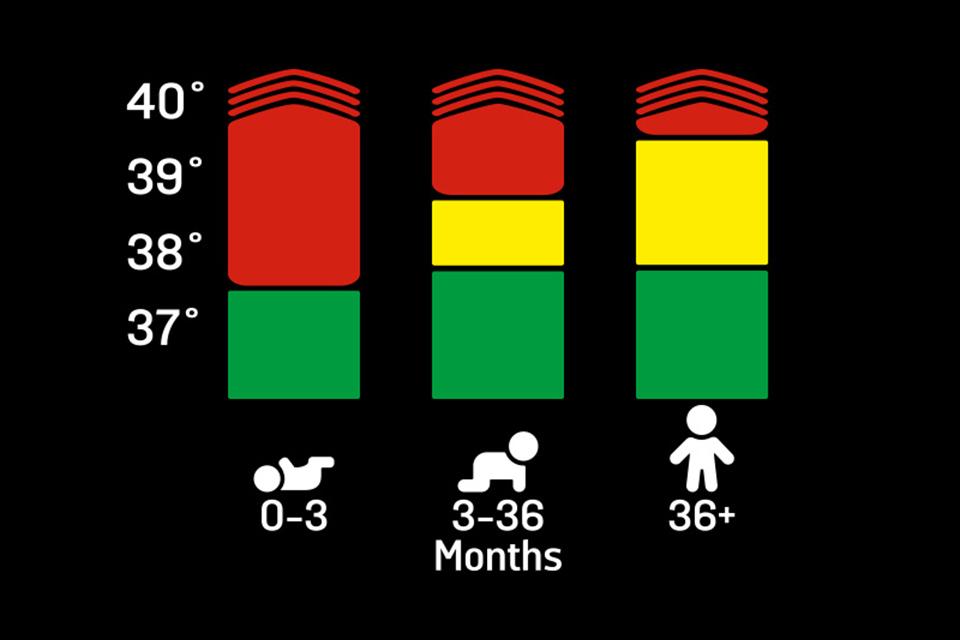 What should a baby's temperature be?
No baby is the same, so what's normal for one, may be abnormal for another. It's also important to know that a typical fever temperature changes with age so while a 1-year-old may have a fever with a certain temperature, a 4-year-old wouldn't necessarily have one too.
Use the chart above to get an idea of what temperature is considered normal and what's considered feverish for your child's age. You should only use this for guidance though - if you're ever unsure or concerned your child has a fever, consult your doctor.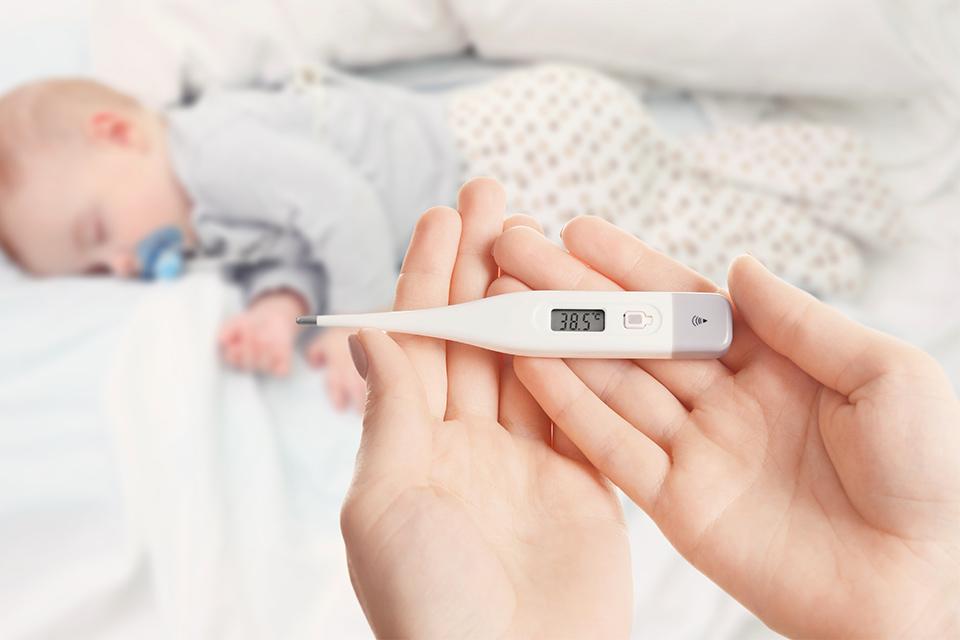 How to take a baby's temperature
Different thermometers can require you to take your little one's temperature slightly differently, so it's best to check the user manual for specific instructions. But here's a few tips for the preparation:
Keep your baby as still as possible as wriggly babies can affect measurements.
Make sure they're in a comfortable position - most parents will lie them down or sit them on their laps.
Try to avoid taking their temperature after a bath, when they're wearing lots of layers, or are in a warm room as these could skew the reading.
More baby healthcare products
Nasal aspirators
A nasal aspirator is the helping hand you and your baby needs when they develop a stuffy nose. With either an electrical or manual version, it can relieve bunged up noses by quickly, gently and quietly removing mucus from your baby's nose.
Humidifiers
Since babies are more susceptible to congestion, they easily fall prey to the infections and sicknesses that often run rampant in the cold months. Humidifiers add much-needed moisture, allowing your baby to breathe more easily, prevents their skin drying out and can help to ward off viruses.
Air purifiers
Babies take in more air than adults as they have smaller lungs, so it's important the air they're breathing is clean. Air purifiers help to eliminate toxins, allergens and chemicals, providing a pollution-reduced environment. This can help babies suffering from allergies or respiratory conditions such as asthma. Even if they aren't, cleaner air quality can help to prevent your baby from developing these problems in the first place.
More ideas to keep your baby safe at home
A note about pets
It's hard to tell how pets will react to your new arrival, so it's best to take some precautions. Dogs can be curious, and get a little jealous, so try to give them special attention where possible. Cats can be quite blasé (as usual), but sometimes like to get close to the cot or crib for warmth. It's best to never leave baby and pets together unsupervised, and use safety gates to keep them separated at other times. You should also keep pet toys, food, beds and litter trays out of reach of little hands.
Loved by mums
Our favourites
Explore more baby and nursery advice