Baby play
Tots, toys and tummy time. Learning through play has never been easier.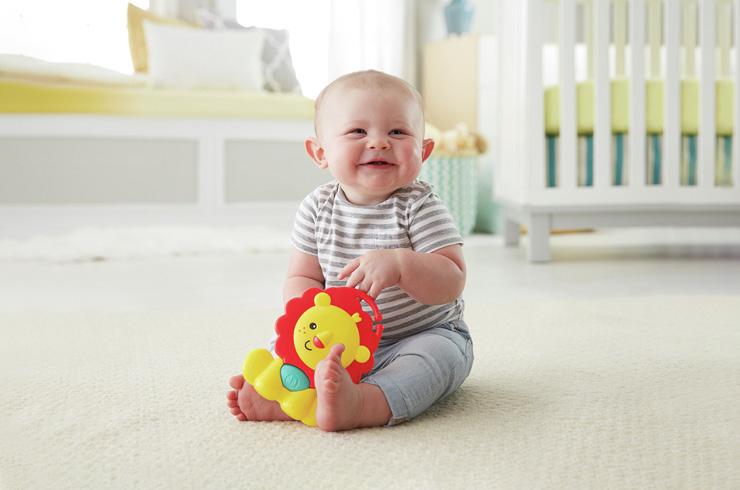 Babies love playtime and interactive play is a key part of their growth and development. From birth your baby is constantly learning more about their senses, so bright colours, different textures and noises are all important when choosing age appropriate toys.
Play mats, gyms and tummy time
Gyms and play mats are brilliant for babies learning through play. They can enjoy kicking their little feet around, as well as developing their senses of sight, sound and touch through vibrant colours, mirrors, music and different textures. They're also great for tummy time, which helps them to strengthen their neck and shoulder muscles. Many experts recommend a couple of 3-5 minute sessions of supervised tummy time a day.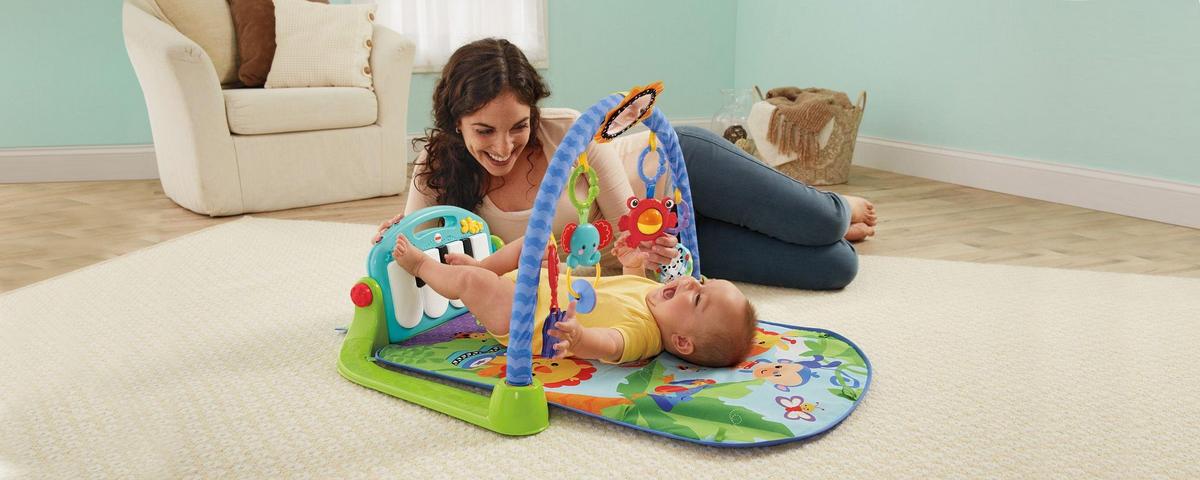 Stir their senses
As your baby grows and develops, so does their ability to interact with their toys and the world around them. They're always learning about new sights, sound and textures, and their toys can help with the development of these senses. Of course, it won't be long until they're testing their sense of taste too, so make sure it's safe should they put a toy in their mouth.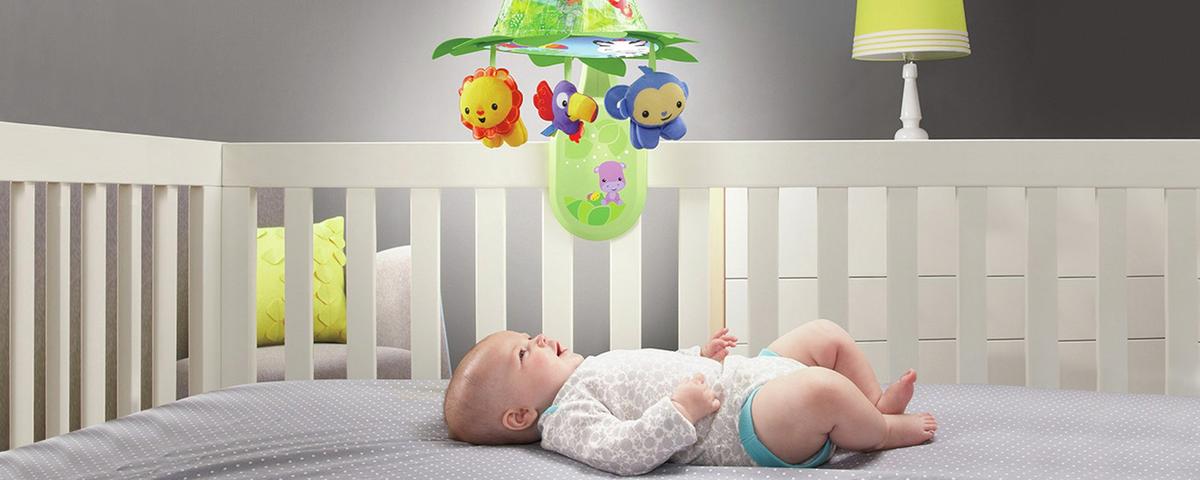 Sight and sound
Toys that stimulate your baby's vision and hearing are an important part of their development. As your little one's sight develops, the more they'll be fascinated by bright colours, different shapes and toys. From birth, your baby is learning and understanding new sounds and you can help develop their hearing with toys that make noises or play lullabies.
Bouncers
Great for bouncing, grasping and getting them moving, a bouncer or jumperoo can help them get used to being on their feet. Not only will they find it fun to boing around, but they can also interact with the bright colours and different shapes.
On the move
From around 6 months old, your baby will be getting much stronger and sturdier and is probably able to support their own head. Their coordination will be improving all the time and they may even be ready for crawling and, eventually, walking. A baby walker will support and nurture your baby's first steps, while the variety of activity attachments will help keep them entertained as they go.
Baby bath toys
It can take a while for some babies to get used to the sensation of being in water. To avoid any tears, try using bath toys to distract them and keep them entertained instead. These specially made toys are also a great sensory activity to encourage your baby to splash and develop their widening senses with engaging colours and textures.
Baby development toys
Shop toys by age
Top toy safety tips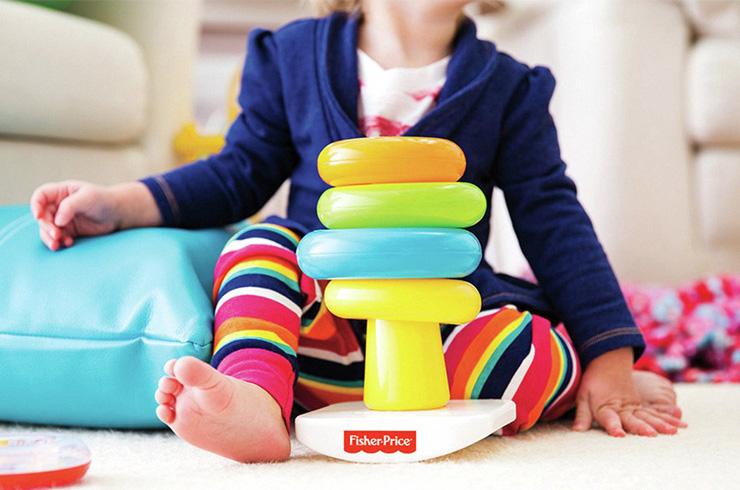 Check age ratings
It's important to note the recommended age of any toy before giving it to your baby. This will make sure the toy is safe and appropriate for your baby's age.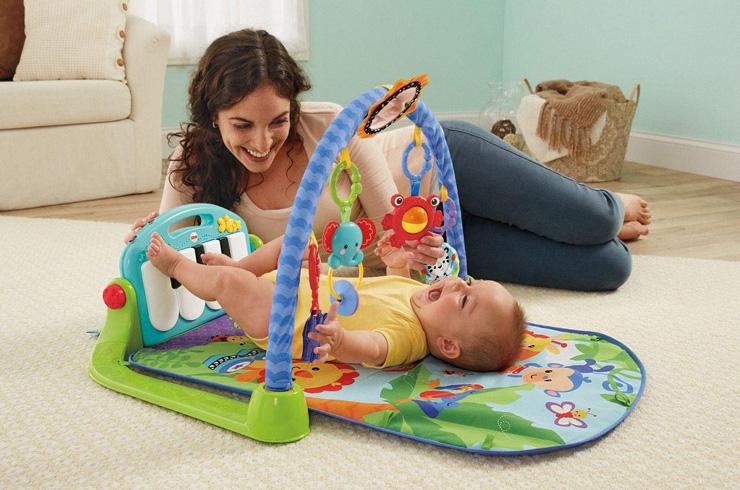 Separate play space
Make sure your baby can't get hold of any toys with small parts that could be swallowed. This can be difficult when you also have older children with their own toys, so try to keep baby's play space away from where other toys are kept.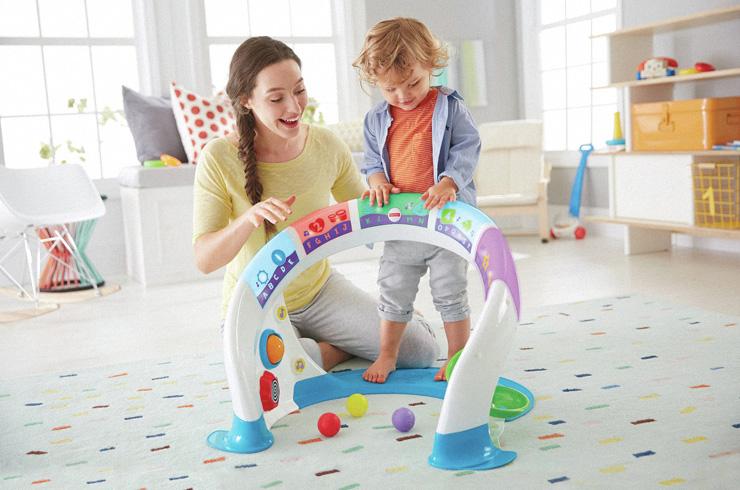 Check toy condition
Although baby toys are designed to withstand the rough and tumble of play, it's a good idea to check toys regularly to make sure they haven't been damaged. Any toys with sharp edges or loose parts should be put out of harm's way.
Explore more baby and nursery advice
Join the club
The experience of pregnancy and parenthood is the most amazing time of your life and we'd love to come along with you on the journey. Sign up to our club for top tips, advice and offers sent straight to your inbox.
Pre-school development
Allowing your child to learn through play is both a fun and rewarding experience. Discover how their favourite games, songs and books can help develop their day-to-day abilities.
Why buy at Argos?