Christmas tree ideas
Christmas is over for this year, but don't get your tinsel in a tangle! Our guide will help you find the tree you've been pining for.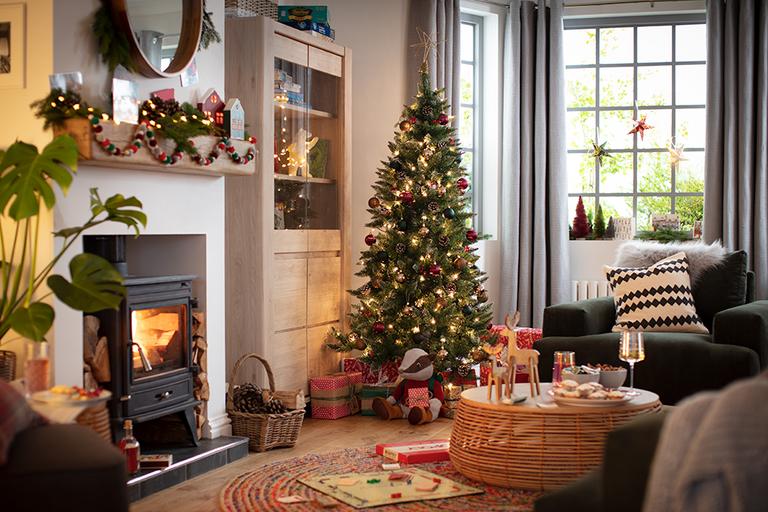 Types of Christmas tree
Make it a Christmas to remember with a brand new spruce. Our artificial Christmas trees come in a range of shapes and sizes to suit any home. So whether you're after something small, something big, something green, or something a little different, you're sure to find the perfect tree for your Christmas theme.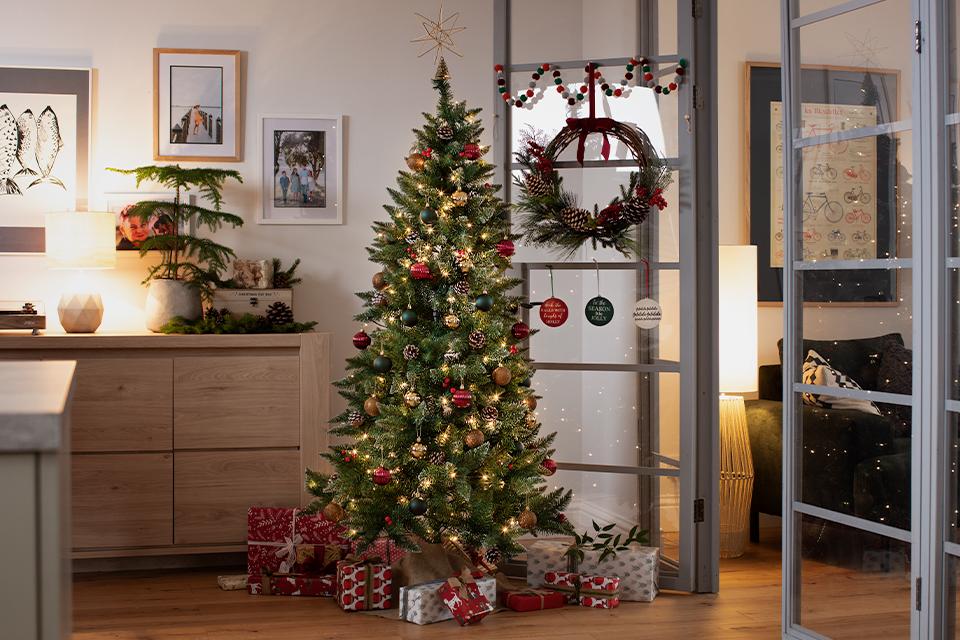 Traditional Christmas trees
Just like the real thing, but without the hassle! These traditional artificial trees won't droop or shed pine needles, and can be used time and time again. All you need to do is add some decorations.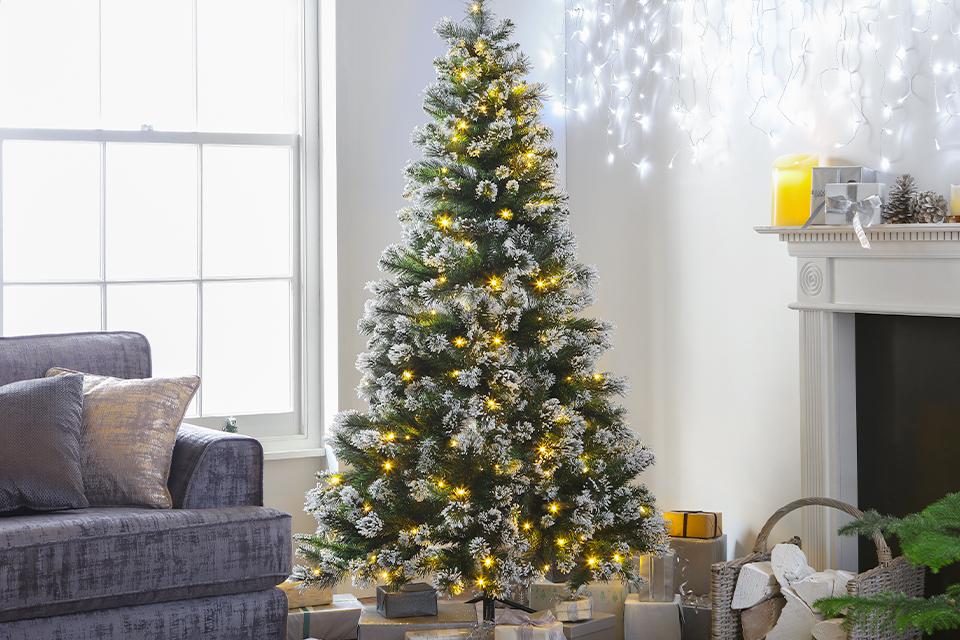 Pre-lit and fibre optic Christmas trees
Pre-lit Christmas trees come with lights included, so all you need to do is plug them in and switch them on, while fibre-optic trees often have fab-yule-ous colour changing tips.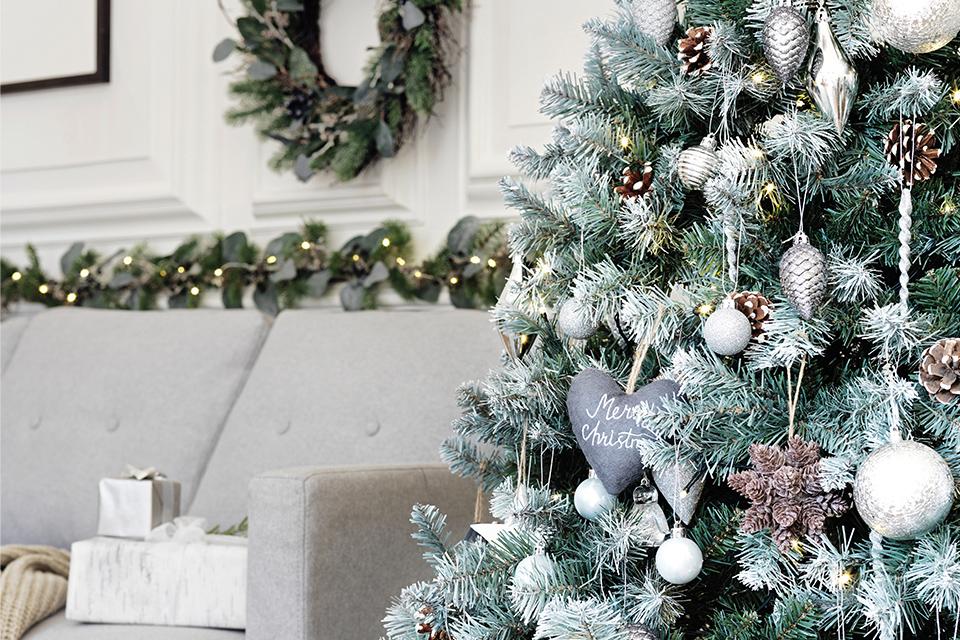 Snowy Christmas trees
Turn your living room into a distant frosted forest with a snowy tree, nestled with berry and pine cones. The perfect complement to a white and wintery theme.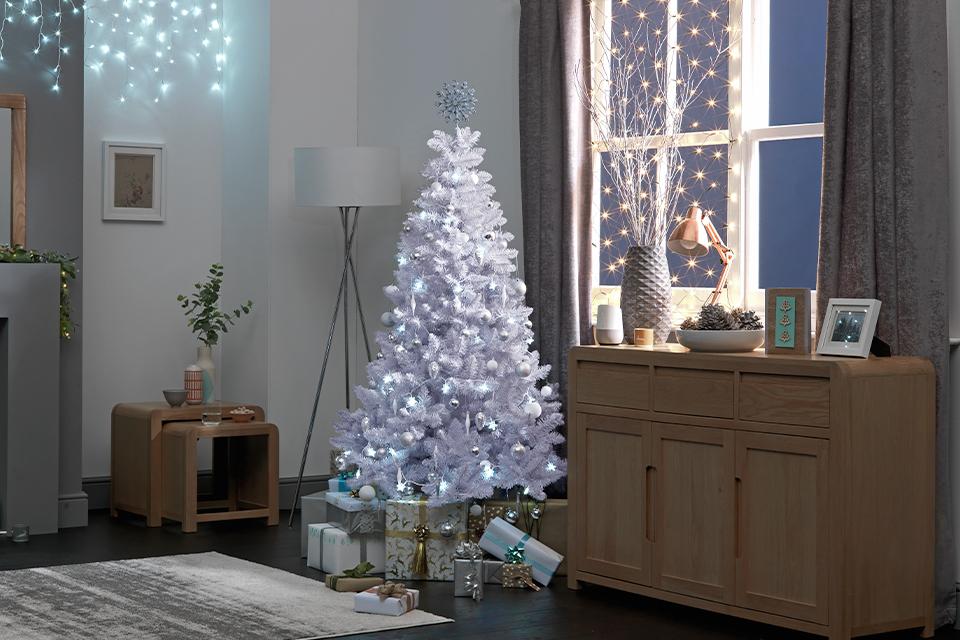 White Christmas trees
Make dreams of a white Christmas come true with an icy white Christmas tree. These light and bright choices can transform your home into a wonderfully wintery grotto.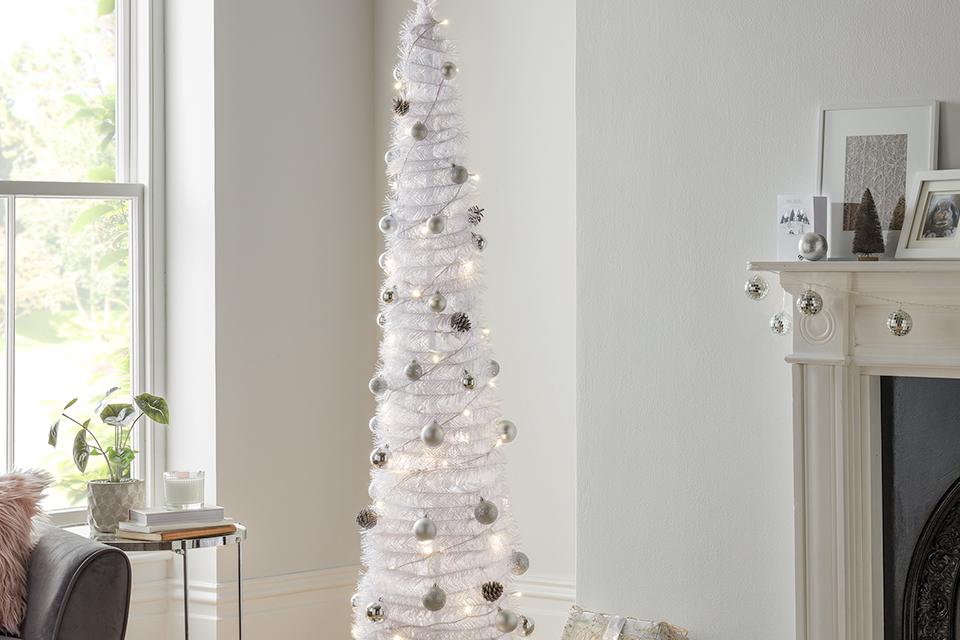 Pop-up Christmas trees
Spend less time putting your tree up and more time decorating. Pop-up trees come in less parts than other trees, letting you get straight to the fun bit.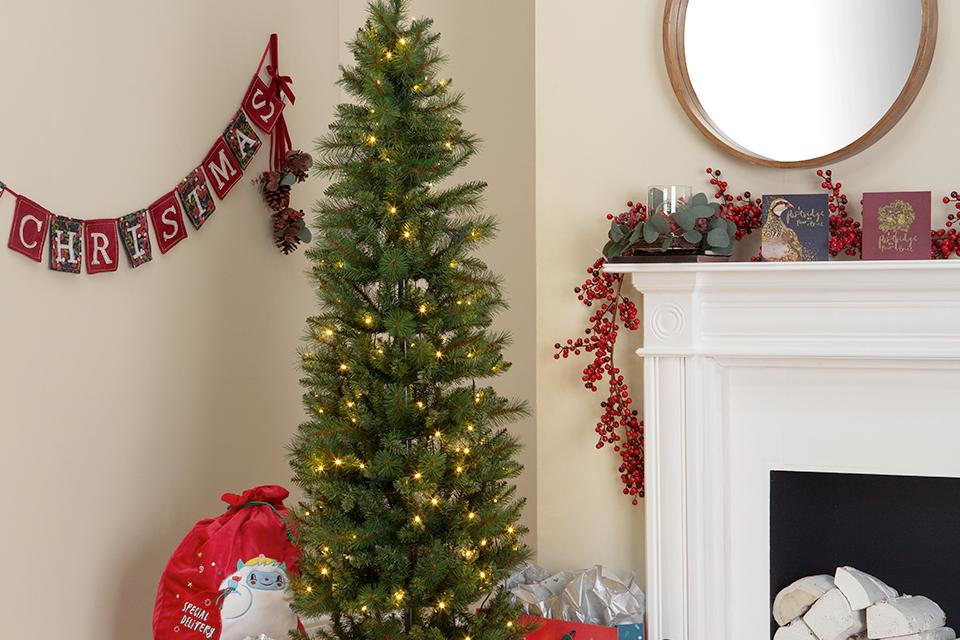 Slim Christmas trees
Is space at a premium? These tall trees take up less space in your home, without compromising on festive cheer.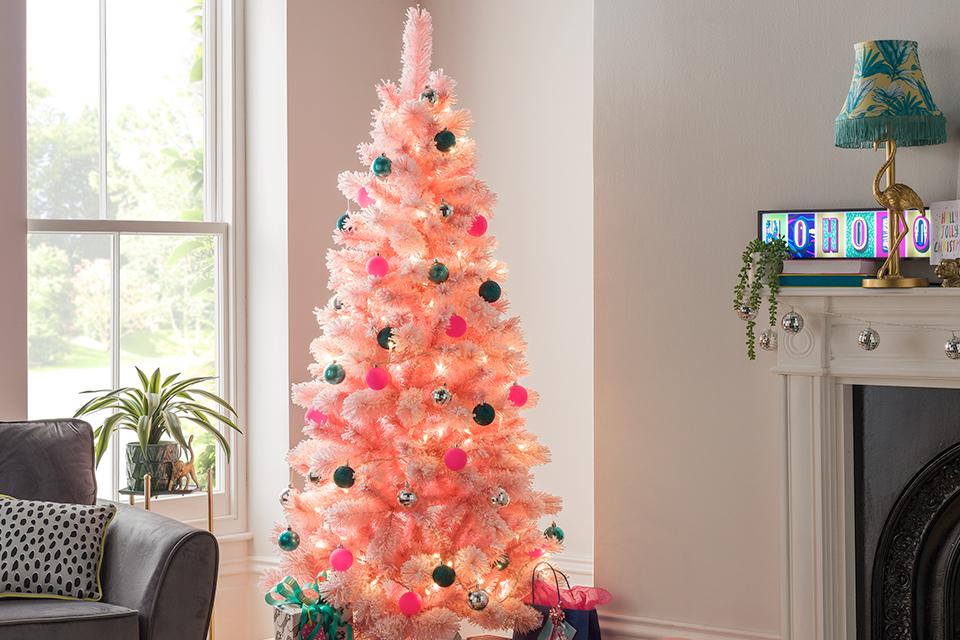 Colourful Christmas trees
Think green is so last year? Throw tradition to the wind with a pink, blue or yellow Christmas tree.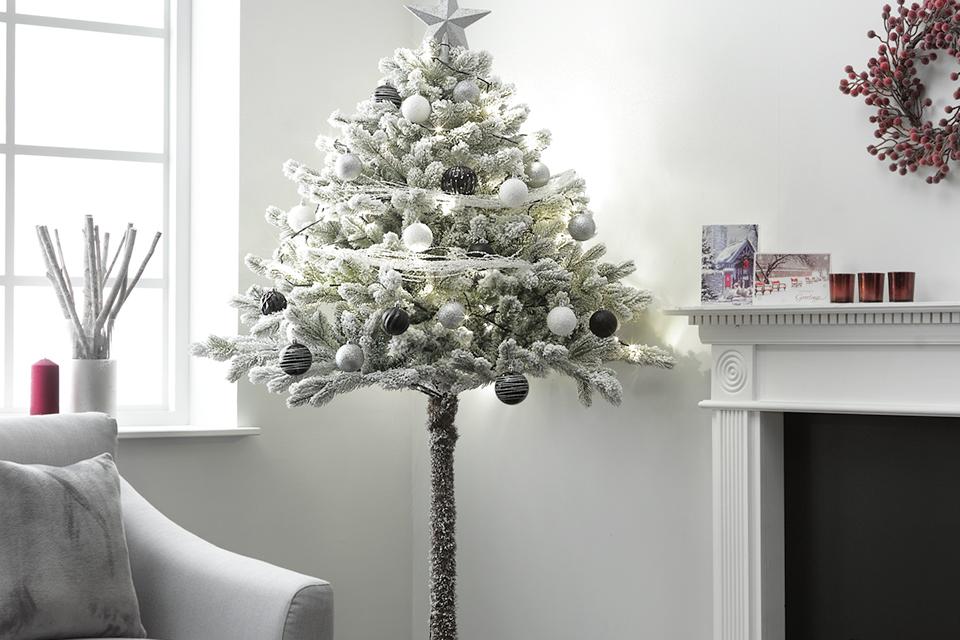 Pet friendly half Christmas trees
Half trees are perfect if you have pesky pets that like to get their paws on your decorations.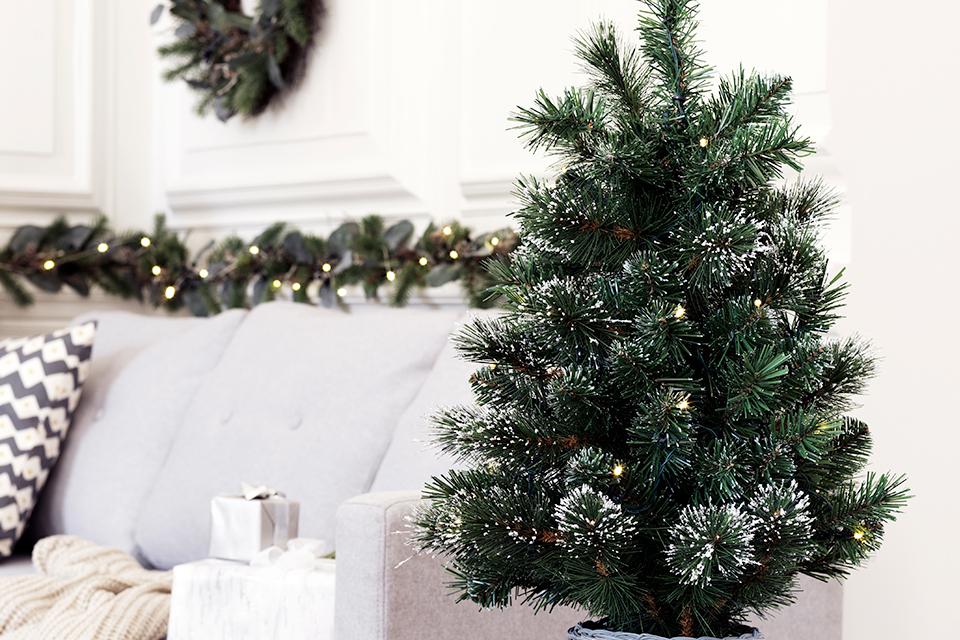 Outdoor and mini trees
Accessorise your other rooms and outdoor space with our wonderfully festive mini-trees.
How to decorate a Christmas tree
Chosen your tree? Now it's on to the fun bit - putting up the decorations!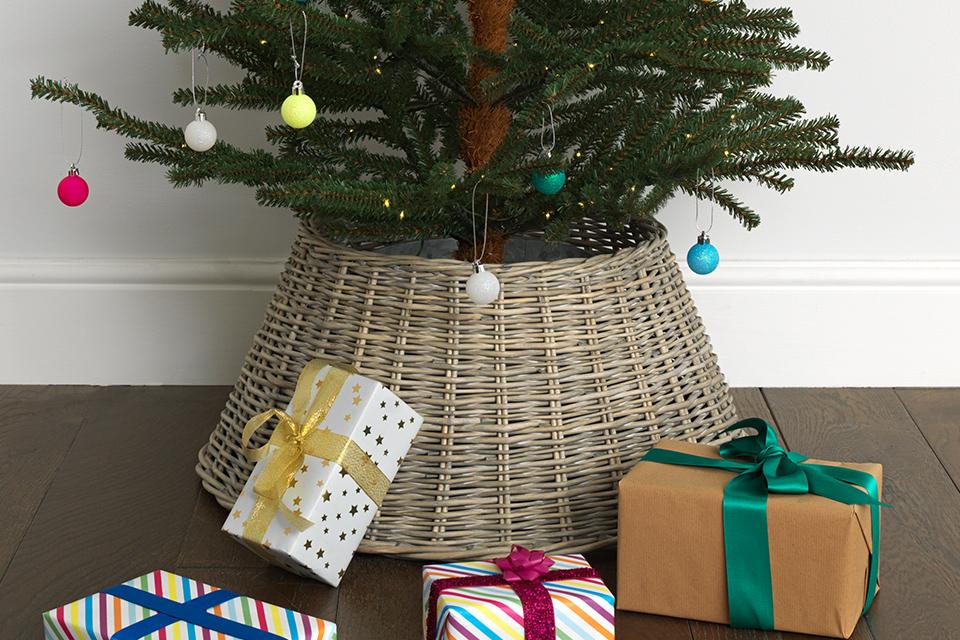 Step 1. Dress your tree with a skirt
Once your tree is up, a decorative skirt is an attractive finishing touch. It sits at the bottom of the tree and hides the base from sight.
2. Wrap your tree in lights
For a 6ft tree, we'd recommend 240 bulbs as a minimum, this will give you a gentle glow. But, when it comes to Christmas lights, we believe the more the merrier!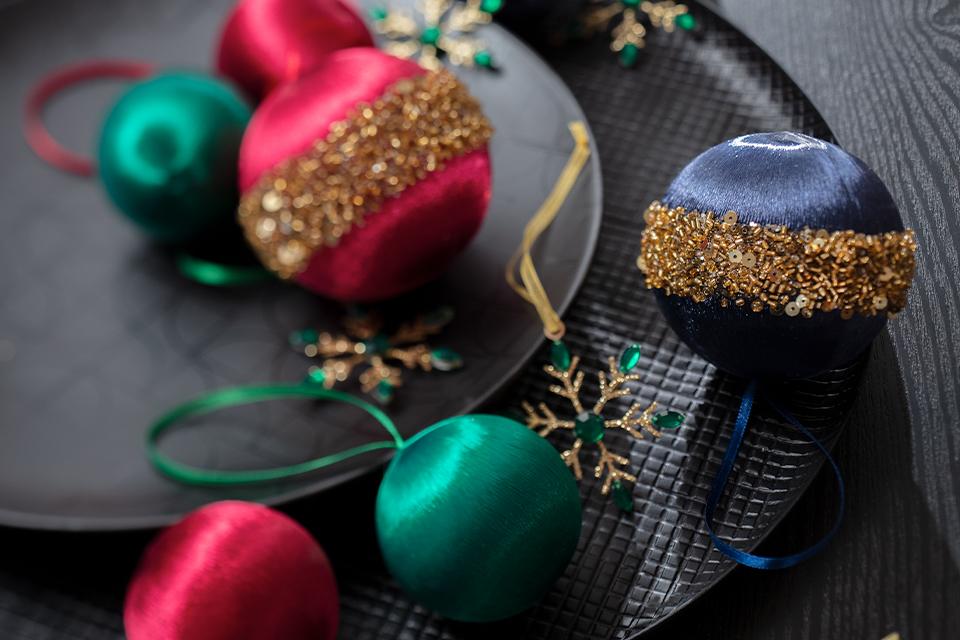 3. Hang some baubles
After lights comes baubles. Hang the largest ones first and try to spread them evenly around the tree, leaving room for additional decorations.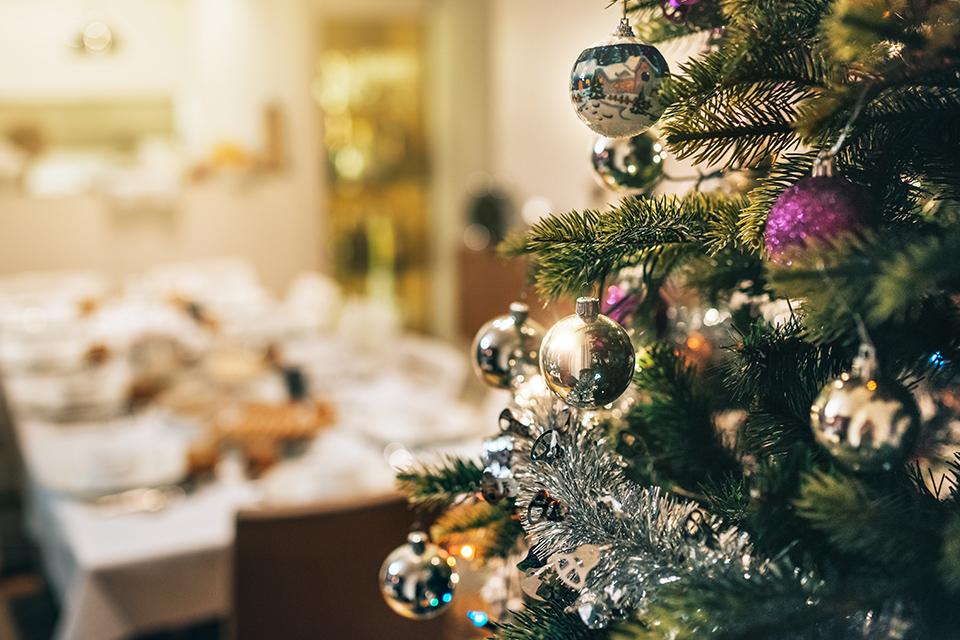 4. Nestle in some tinsel
Use your tinsel to fill the gaps between your baubles and lights - starting at the top and working your way down.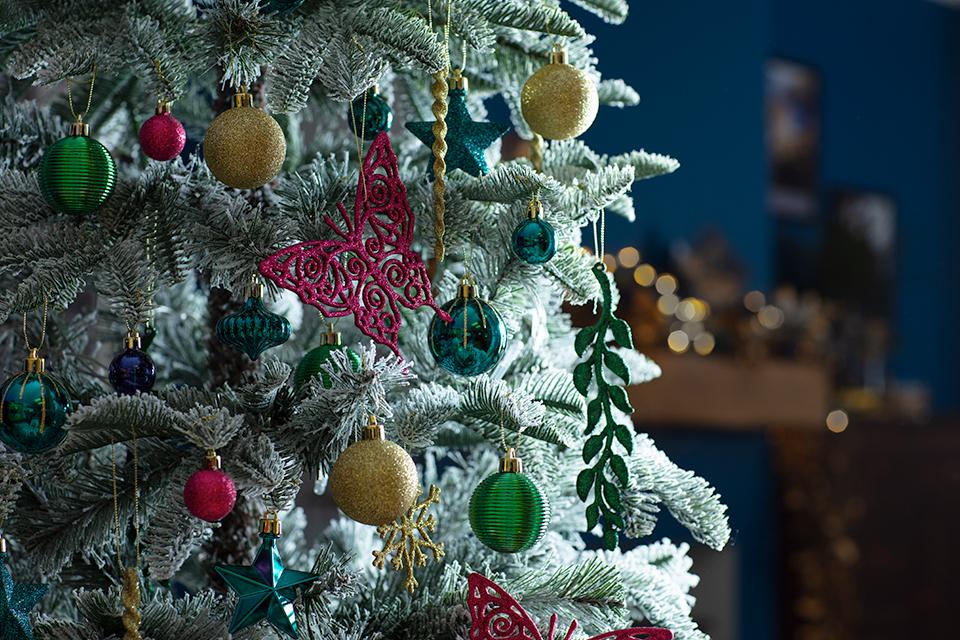 5. Add some festive decs
Complete your decorations by adding little chocolates and trinkets to the remaining branches.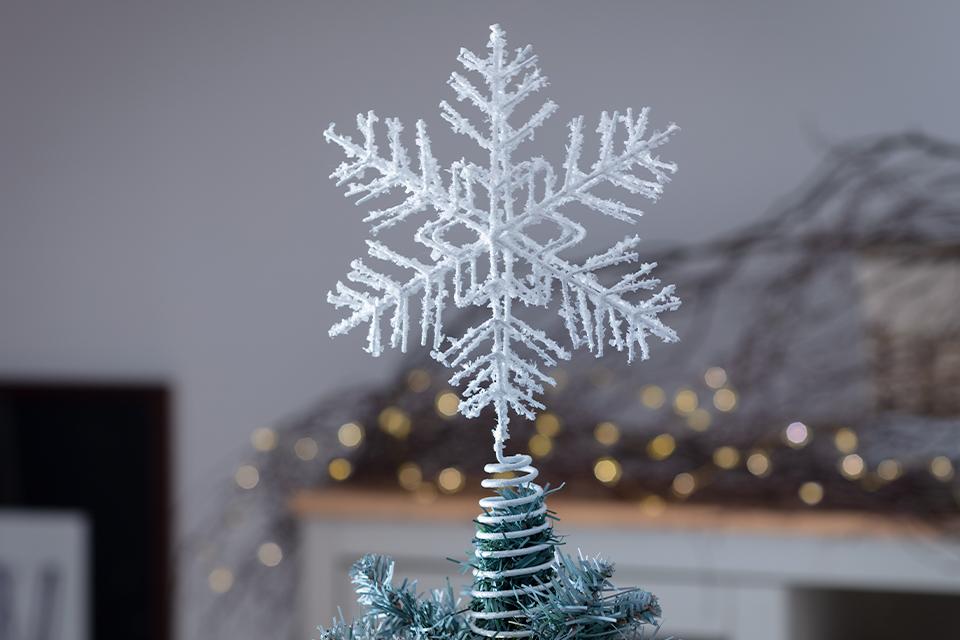 6. Top off your tree
Last but not least, complete your tree with a showstopper at the very top - whether it's a star, Angel or festive favourite like Santa or Rudolph.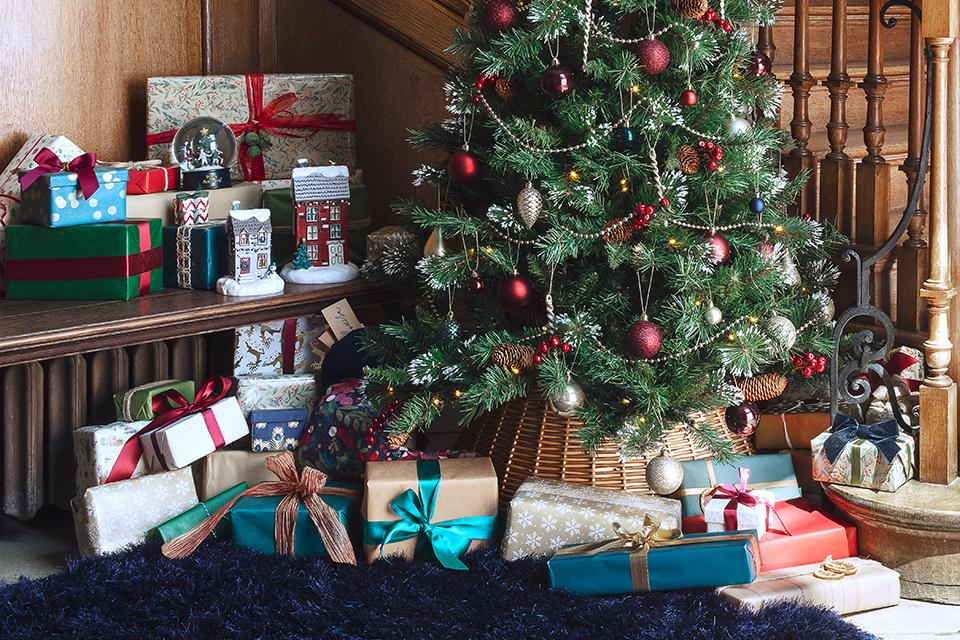 7. Place some presents
A Christmas tree isn't complete without some presents to sit under it. Wrap some early to fill the unused space underneath the tree.
More Christmas inspiration
Christmas decoration ideas
Deck the halls with your own personal style.
Outdoor Christmas lights
Light up your garden with some Christmas sparkle.
Stocking filler ideas
We've got stocking stuffer ideas for every age, taste and budget.
Why buy at Argos?