Our guide to Christmas trees
Christmas is over for another year but don't get your tinsel in a tangle. We've plenty of tips for making Christmas 2022 tree-mendous.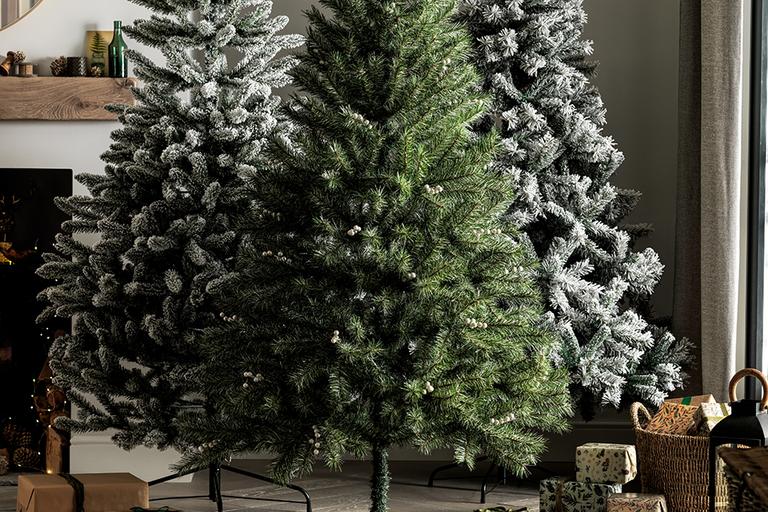 Whether you like your spruce to be showy and snowy, evergreen or creatively colourful - we have trees of all shapes and sizes to suit your home.
Types of Christmas trees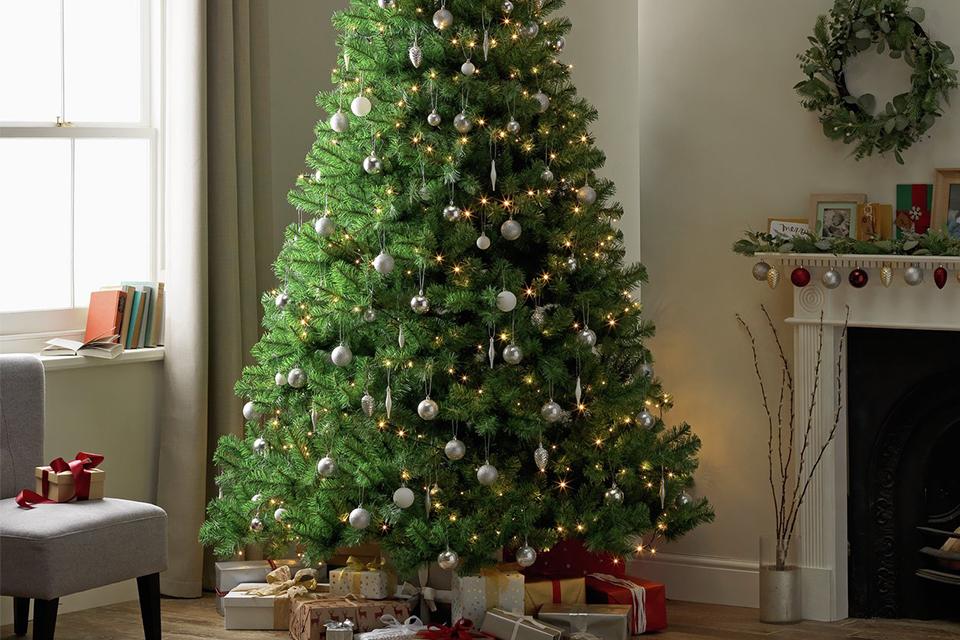 Traditional Christmas trees
Just like the real thing, but without the hassle! These traditional artificial trees won't drop or shed pine needles, and can be used time and time again. All you need to do is add some decorations.
Fibre optic and pre-lit Christmas trees
Pre-lit Christmas trees come with lights included, so all you need to do is plug them in and switch them on. Or, go for fibre optic trees with fab-yule-ous colour changing tips.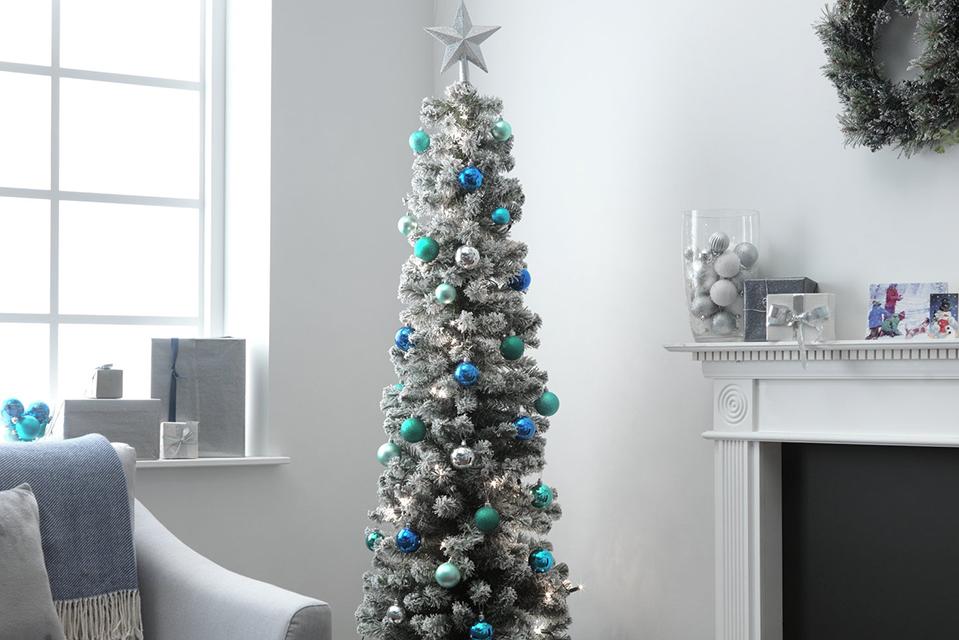 Snowy Christmas trees
Turn your living room into a frosted forest with a snowy tree nestled with tinsel and decorations. It's the perfect complement to a white and wintery theme.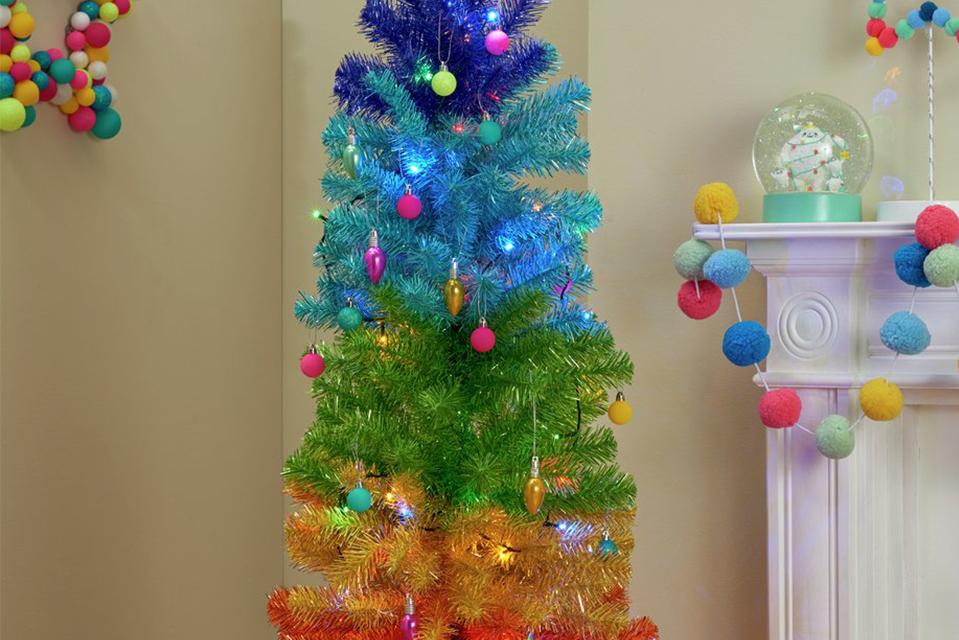 Bright and modern Christmas trees
Think green is so last year? Then it is time to re-imagine your Christmas tree look. From winter white to glistening grey, all of these trees look festively fabulous.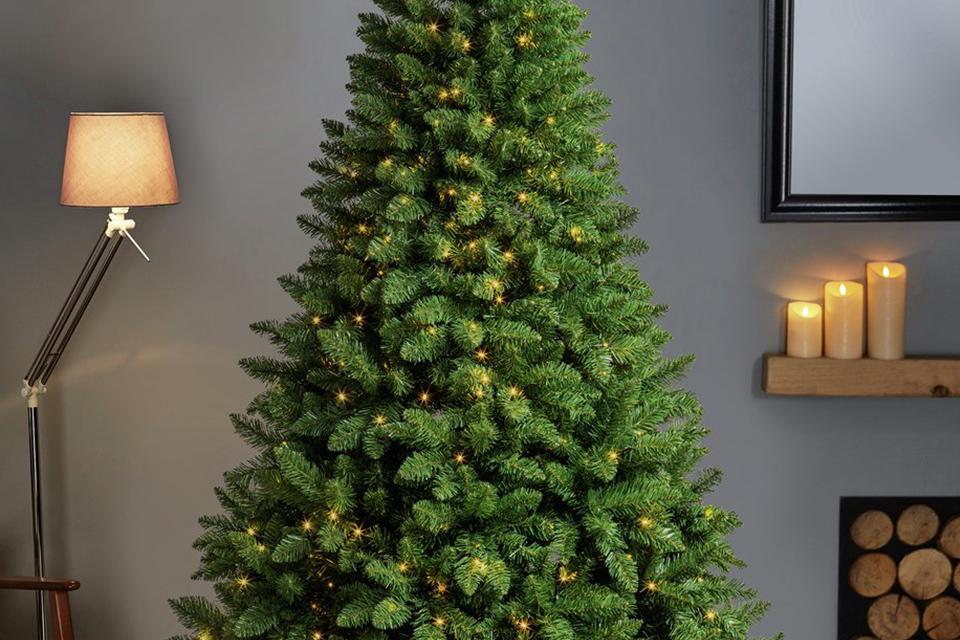 Outdoor Christmas tree
Ready to spruce up your garden? It's easy to twinkle from twilight onwards and create a fuss-free magical atmosphere with our artificial outdoor tree.
Tree-mendous solutions for smaller spaces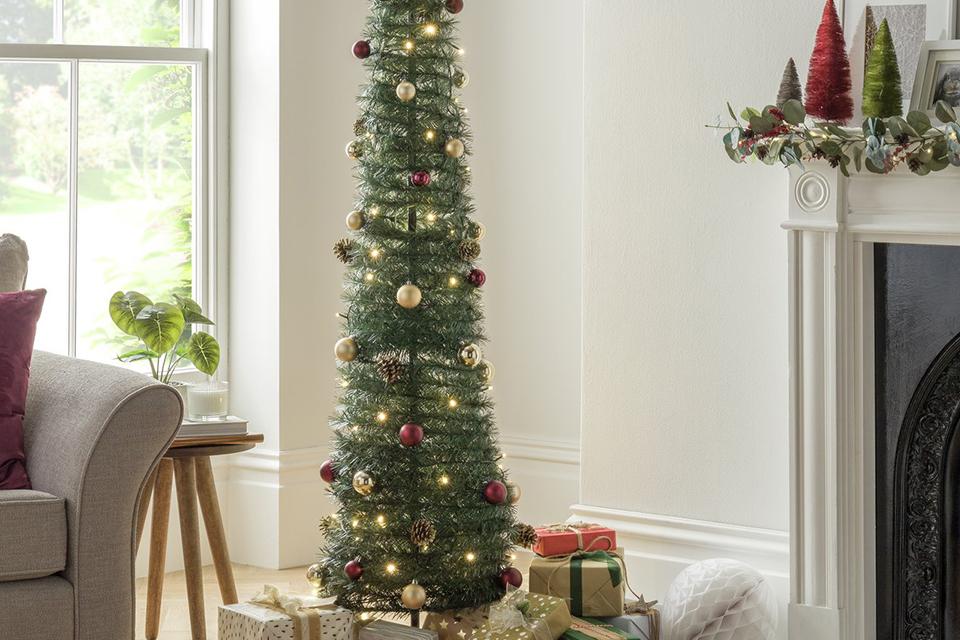 Pop-up Christmas trees
Ready, steady, pop. Just like magic you've got an instant Christmas tree solution. Pop-up trees come in less parts than other trees, letting you get straight to the fun bit. This is Christmas the easy way.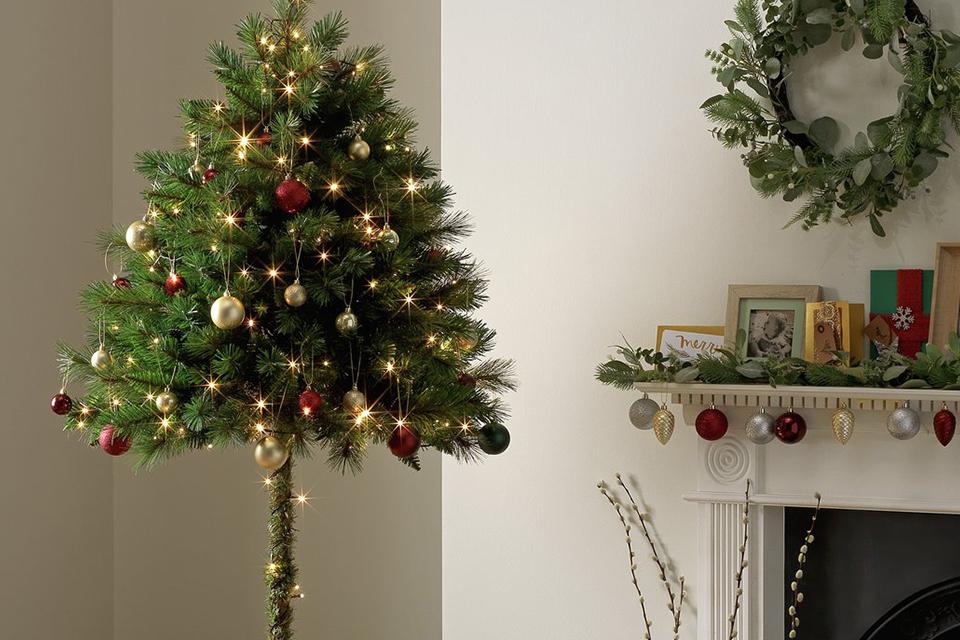 Space-saving Christmas trees
You can easily achieve festive styling with small, slim or half Christmas trees. Keep shiny baubles out of reach of cats, dogs and tiny toddlers with a half tree. Even small trees have plenty of pressie space underneath.
Top up your trolley and pay later with the Argos Card
Representative 34.9% APR variable.
Credit subject to status. T&Cs apply.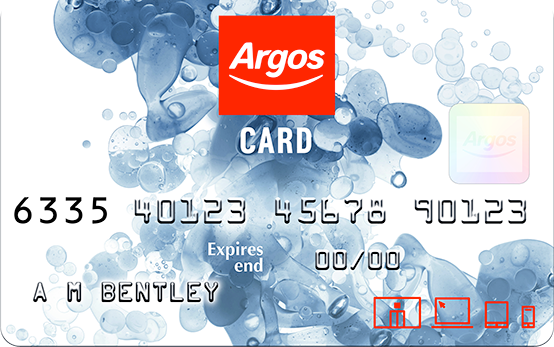 How to decorate your Christmas tree
Chosen your tree? Now the fun begins! Create your own festive look with just the right lights, those special baubles, a cheerful skirt and a bright tree topper to finish it off. Just don't forget the presents!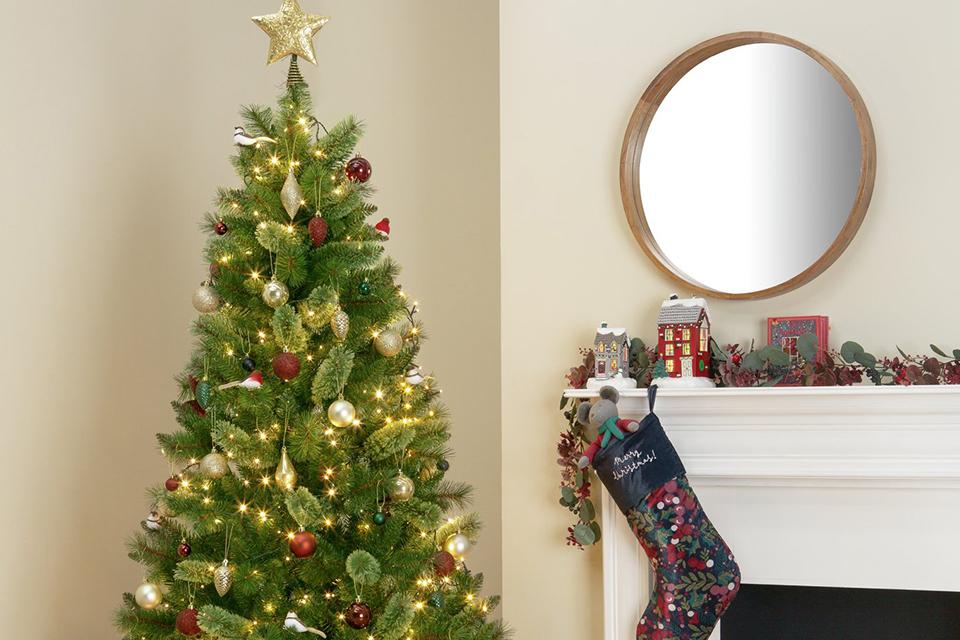 How to light your Christmas tree
Create a gentle glow with lights you love. Choose from classic white or multi-coloured bulbs, and decide whether you want them static or twinkling merrily.
Quick tip: Not sure how many lights you need? We believe the more the merrier and so we recommend around 100 fairy lights per foot.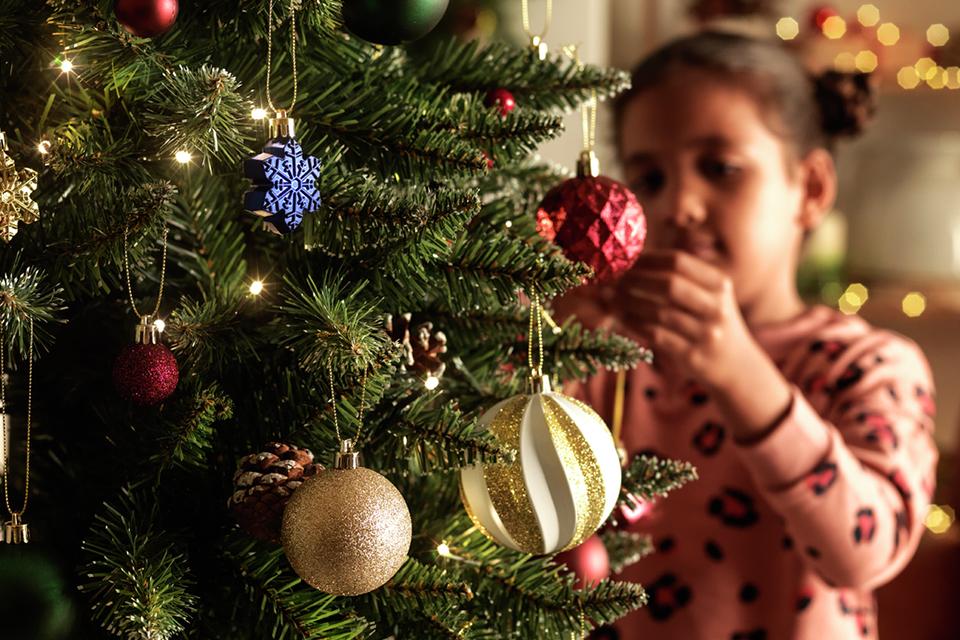 How many baubles do you need?
We recommend around 10 baubles per foot for the perfect balanced look. Go multi-coloured for a classic finish or minimalist with modern metallics. Hang the largest ones first and try to spread them evenly around the tree, leaving room for additional decorations.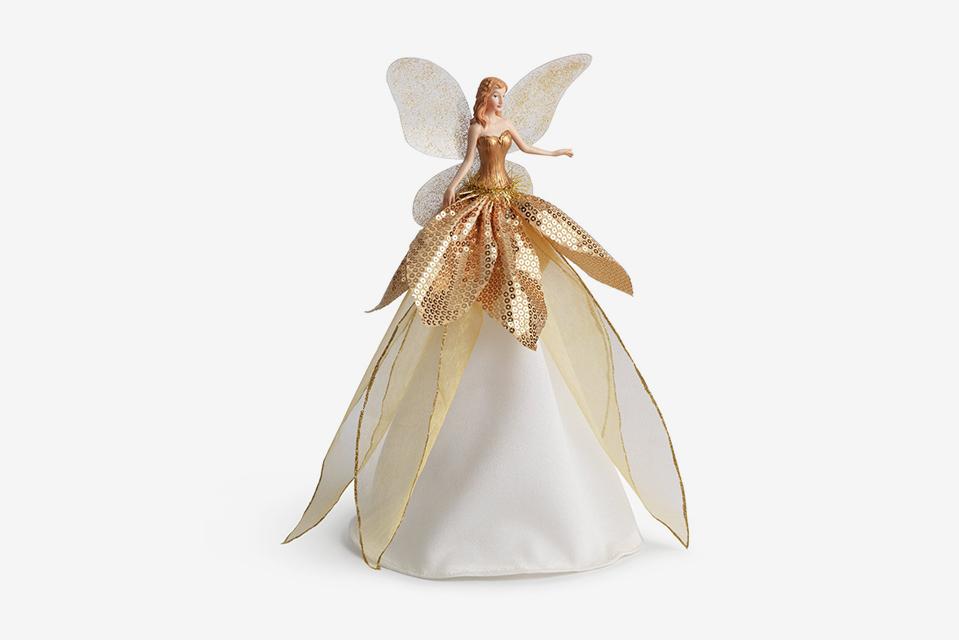 Top off your tree
Set the tone for your Christmas tree with beautiful topper. Go for a shining star, a snowflake stunner or your favourite fairy.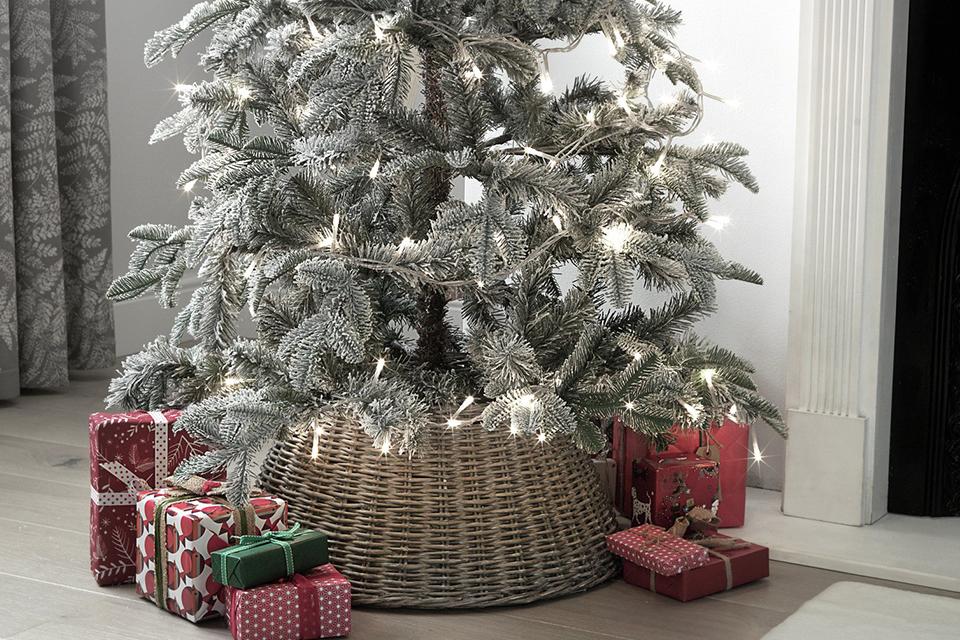 Glam up your tree base
Add the finishing touch with a decorative tree skirt. From wicker to metal, sparkly to faux fur – these attractive skirts hide the base from sight.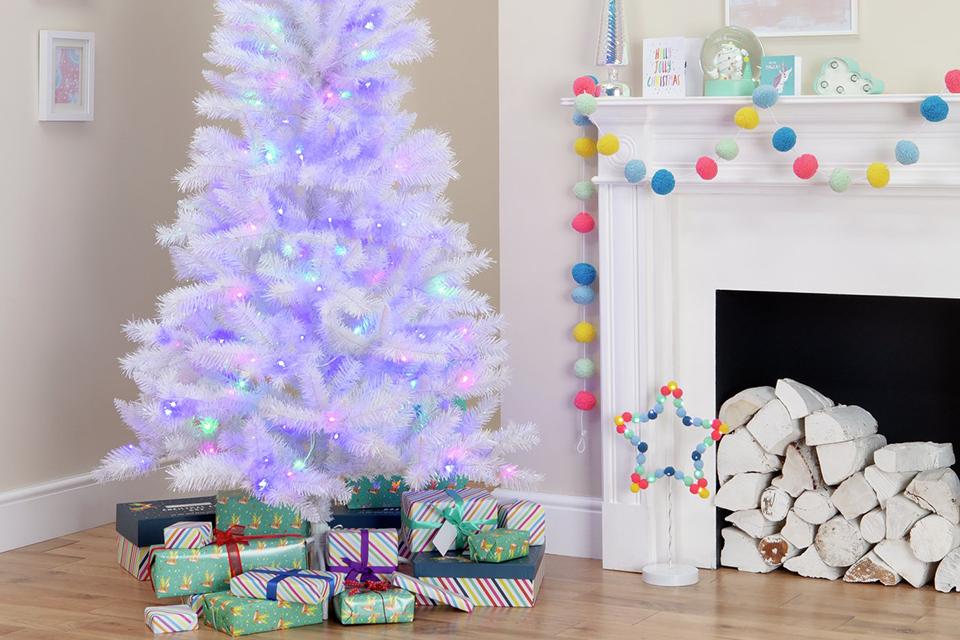 Place some presents
A Christmas tree isn't complete without some presents to sit under it. Wrap some early to fill the unused space underneath the tree.
More Christmas ideas
Why buy at Argos?