A collection of examples of the trend, including an orange armchair, blue bedding and a dining set.
About the look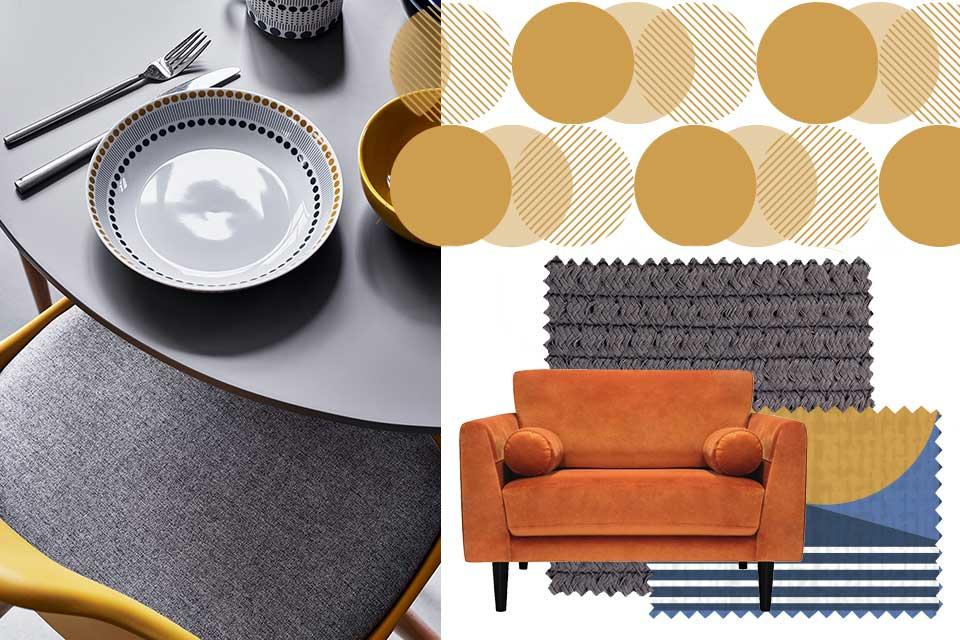 Minimalism, minus the monochrome
Take the modern minimalist aesthetic and mix in a more playful colour palette; you'll find yourself at Apartment Apparel. Designed with smaller spaces in mind, it packs a little more personality into considered, clean living.

Light wood, two tone furniture and neat lines are a backdrop for you to play with accessories: dip into a palette of burnt oranges, deep blues and mustards to warm those winter nights.
The key pieces
In living spaces
Argos Home ribbon shade in mustard.
Add mood-boosting colour
Seek out pieces that make a statement, like our yolk yellow shade or our oh-so-strokable Jackson armchair (velvet's a big trend this season BTW). From there, we add space-saving furniture - this cheerful nest of tables is stack-able, so you can adapt your living space as you need to.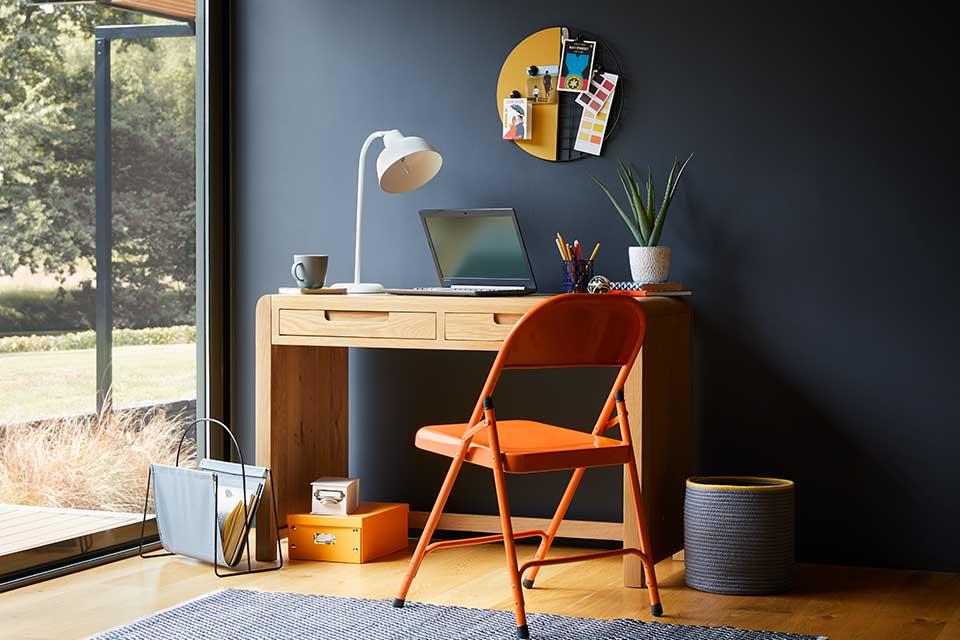 Make a smart use of the space
It can be hard to find floorspace (and headspace) if you're sharing your home with your work or studies. We've worked it out: choose a foldable chair (pick a bright colour - no conference centre looks here) that you can tuck away so you have a workspace by day, and a stylish sideboard come quitting time.

Style with a large lamp and mood-boosting plant - this energised decor will get you going no matter how large your to-do list is.
In sleep spaces
Clean living calls for smart storage. These spindle-legged styles look great and won't take up too much floorspace. Talking of clever designs, this grey lamp comes with a USB fitting, so you can charge your phone while you recharge. That's one less wire cluttering up your surfaces.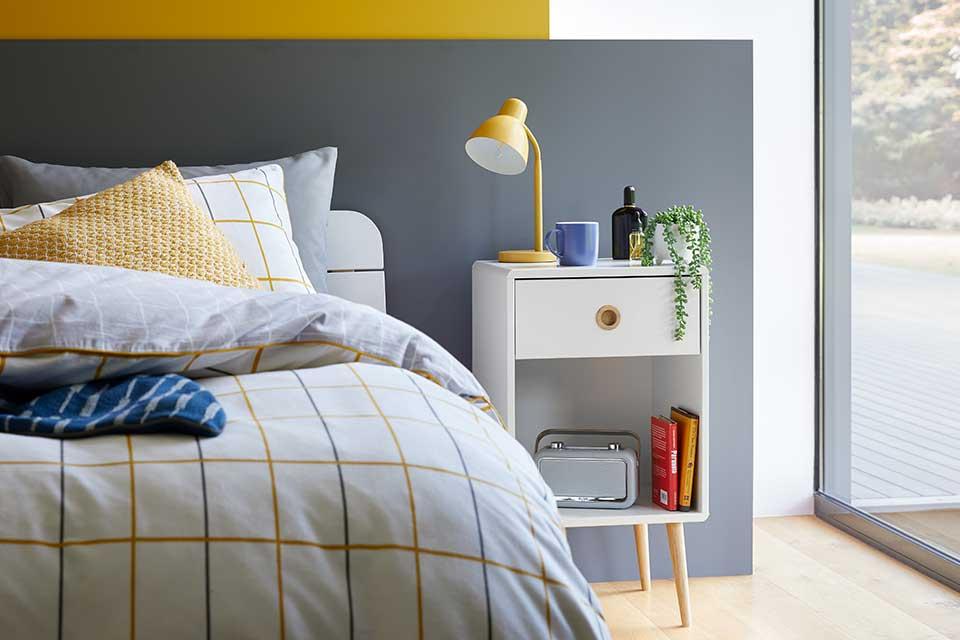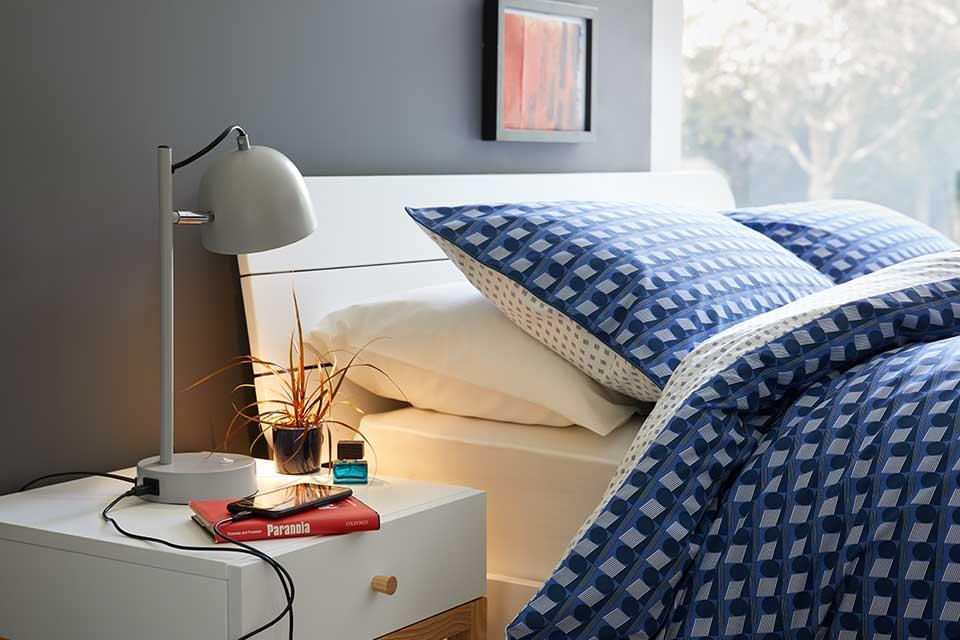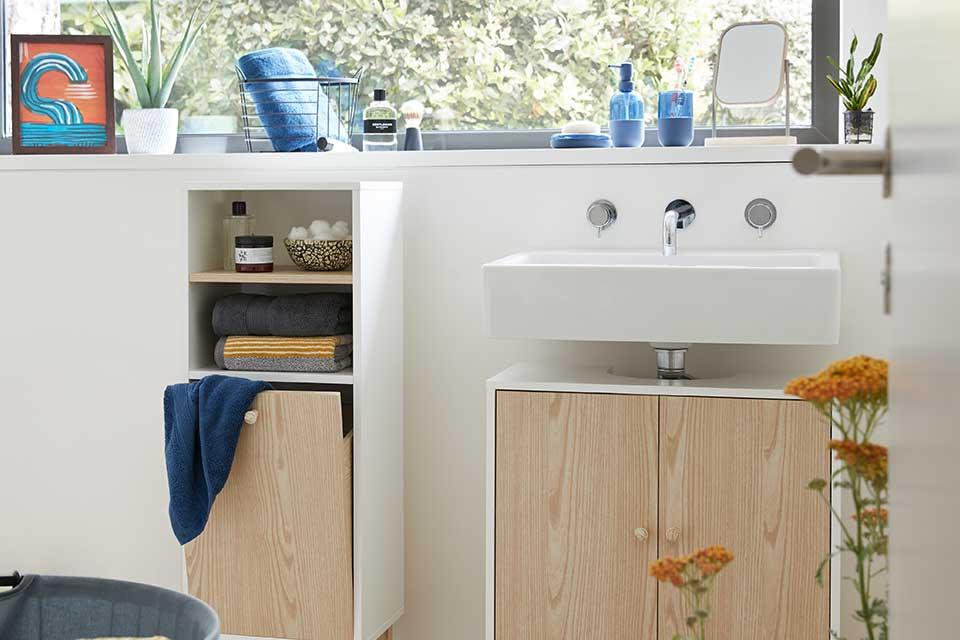 Banish bathroom clutter
Consider keeping the colour scheme going between your bedroom and bathroom to create a seamless transition between the two rooms.

Whatever space you have to work with, we recommend adding plenty of storage for your lotions, potions and laundry. Ditch the busy bottle packaging in favour of more on trend (and reusable) coordinating containers.
In dining spaces
This is no time for fuddy-duddy dinners: enjoy laid-back gatherings and fun family dinners with tableware in bold, colourful geometric prints. Kit out the kitchen with our 12 piece set, then grow your collection with complementary pieces.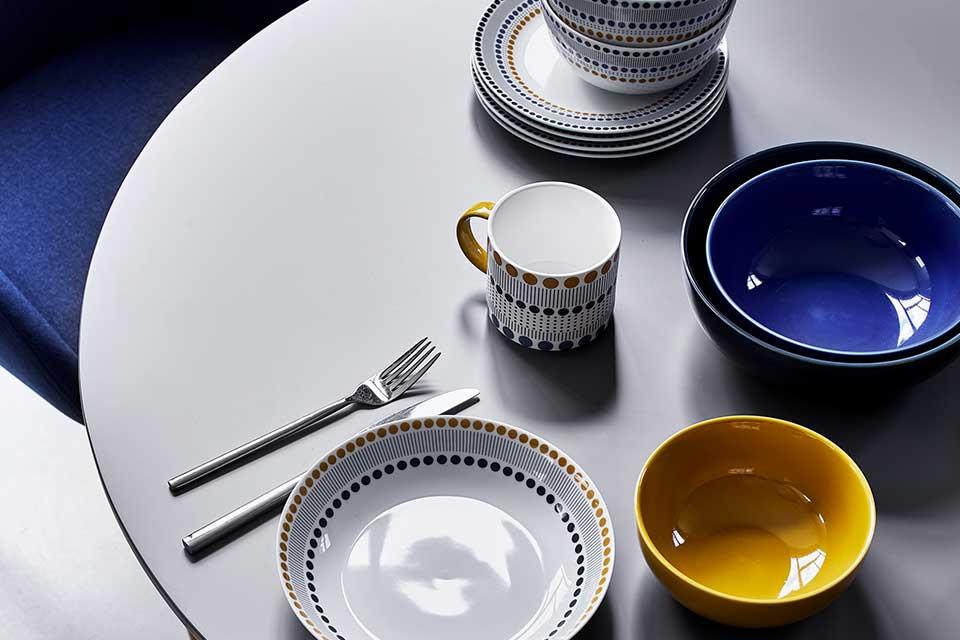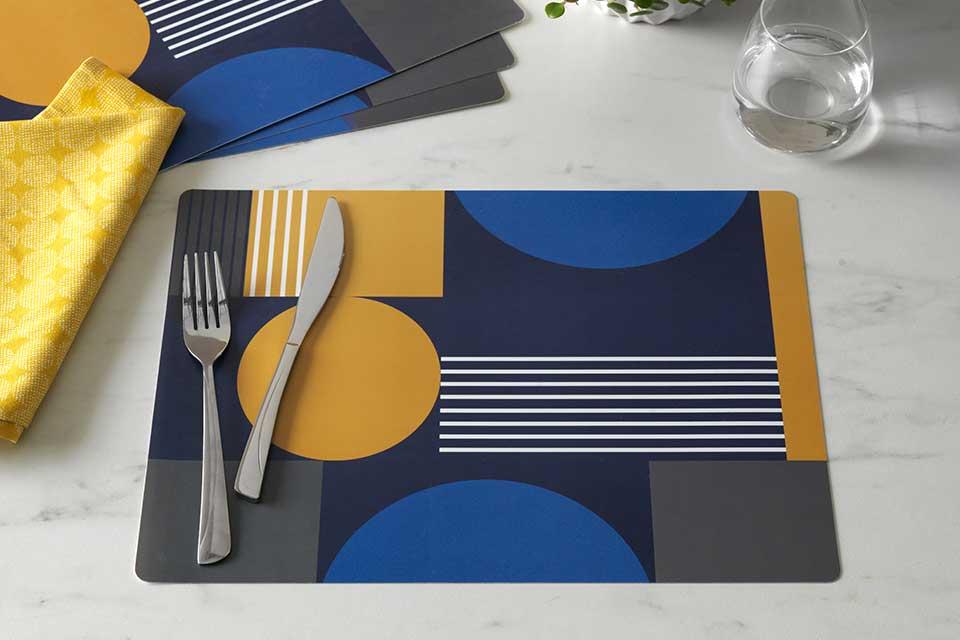 Styling tips
Practice clean living (with clean floors)
This collection works best with clear surfaces - so keep things clutter-free with clever storage solutions, like our Pico bed frame.
Match your fragrance
What would this home smell like? We think mood-lifting mandarin, lemongrass and ginger - so we've crafted fragrances that double as accessories.
Go for grids
The simplicity of geo and line patterns fit this look perfectly, and feature throughout the collection - this wire memo board doubles as an on-trend accessory.
Explore our other collections
Why buy at Argos?