4 reasons Scandi style works in small spaces
And how to adopt it in your home.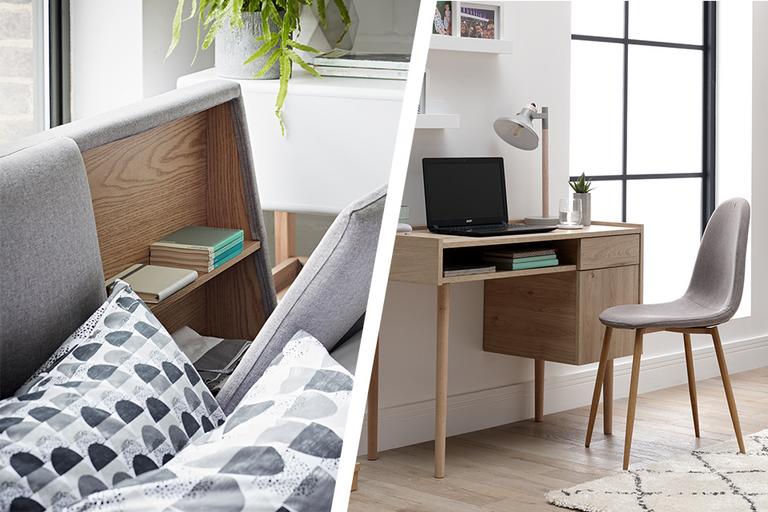 What is Scandinavian style?
You know those beautifully minimalist homes you scroll through, with white walls, light wood finishes and an undeniably cool edge - they're probably Scandi-inspired.

Central to the style is a 'less-is-more' ethos. The spaces are functional with the goal of creating a harmonious, fuss-free home - sounds good right? It's this considered approach which makes Scandi style an ideal choice for small spaces.
We'll show you how...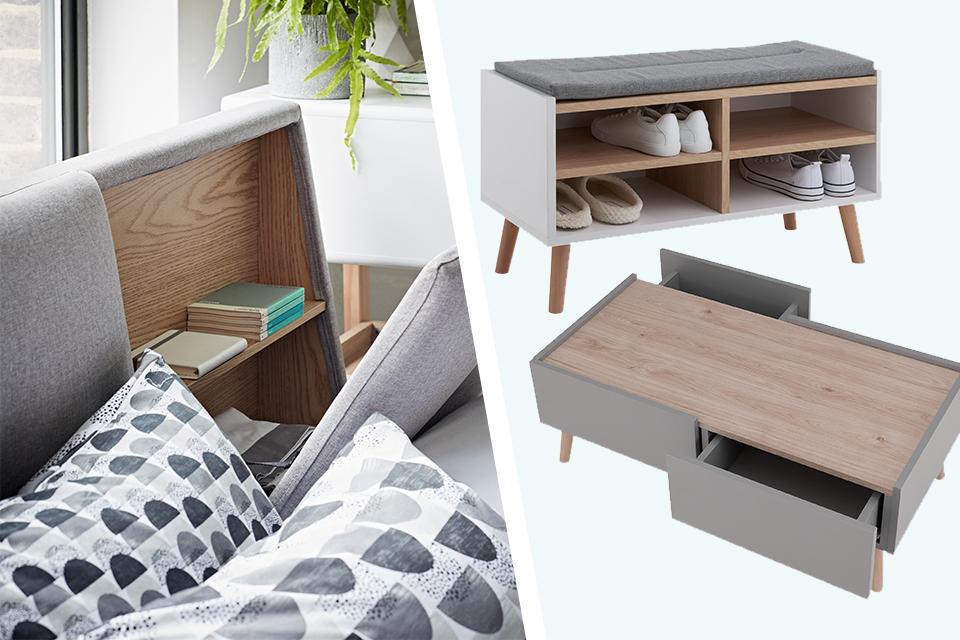 1. Storage is smart (and easy on the eye)
The big question when you see a Scandi-styled room - where does all their stuff go?! Those enviably clutter-free surfaces might be more achievable than you think.

The secret is choosing furniture that doubles up as a piece of storage - take our Jakob ottoman bed with a hiding spot in the headboard, or handy shoe storage that doubles as a seat. These moonlighting pieces of furniture are a no-brainer when space is at a premium.

Shop furniture with hidden storage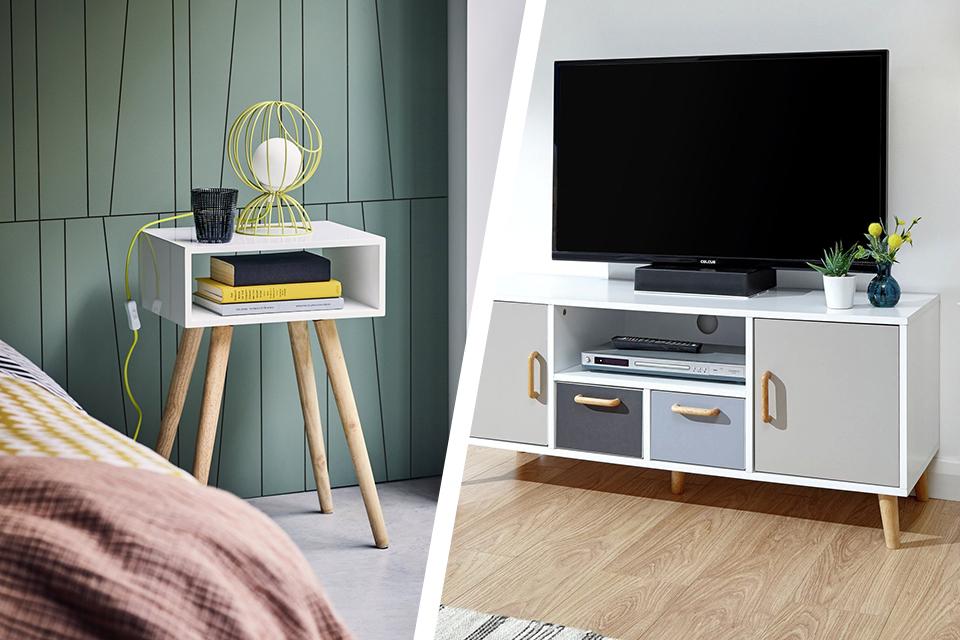 2. Furniture is light and leggy
Slimline furniture with long tapered legs are a staple in Scandinavian design - and the perfect choice in cramped or dingy spaces. Those narrow, slightly turned out legs and feet let light pass through, making rooms feel bigger and brighter.

Material is important too. Nature influences much of their design, so opt for pieces in light wood finishes. You can tap into cool grey and bright whites too - both will help keep rooms airy.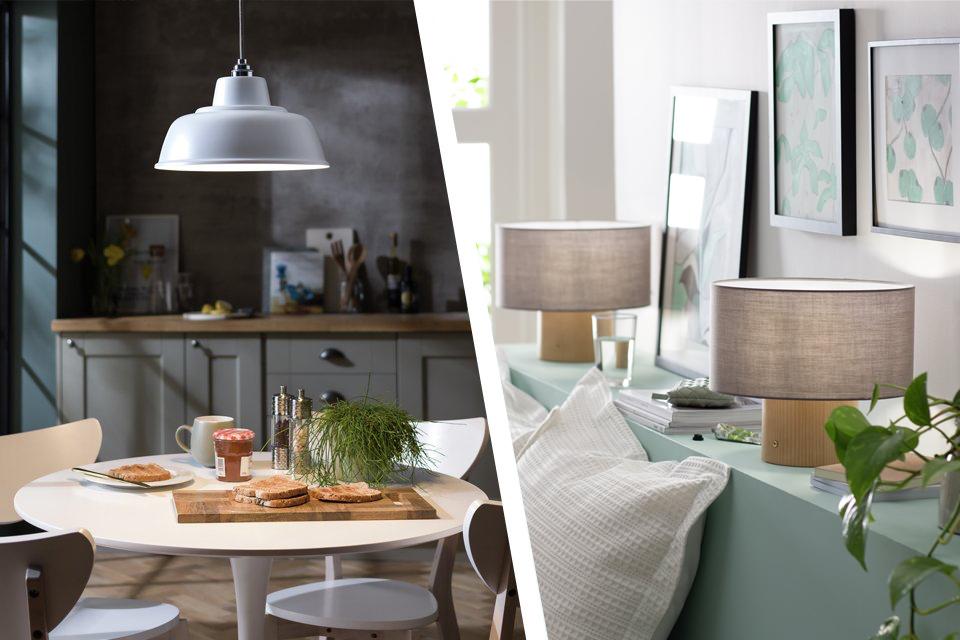 3. Clever lighting defines areas
If there's one lesson to be taken from Scandinavian décor, it's how they use lighting - with only a few hours of daylight for much of the year, it's an art they've mastered.

Instead of relying on one ceiling light, illuminate every corner of your space with a mix of floor, table and pendant lighting. It helps to separate spaces if your living area has more than one purpose (like a kitchen diner, or workspace in the lounge).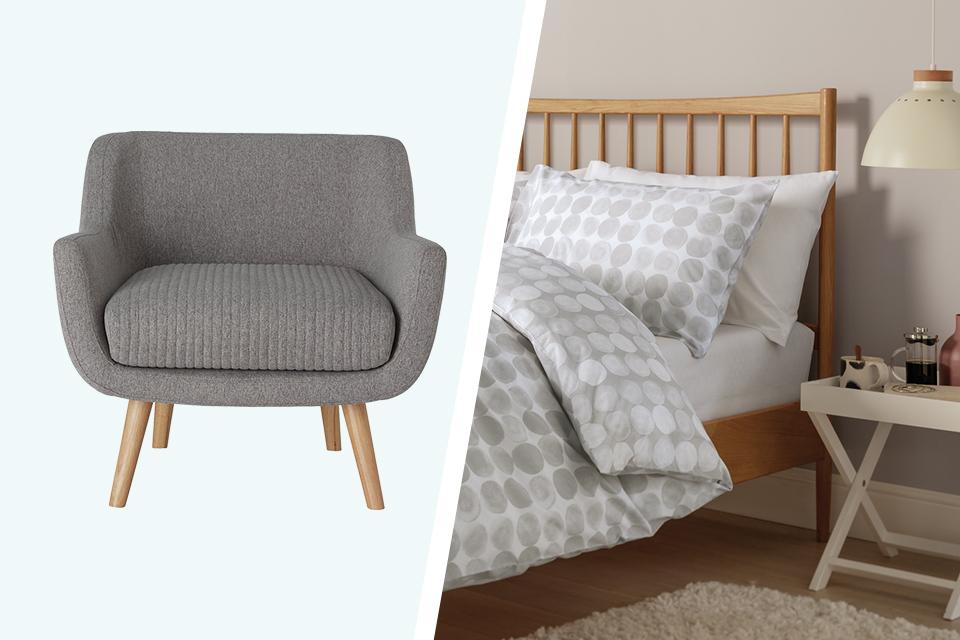 4. Light colours make rooms feel bigger
Tap into the neutral palette associated with Scandinavian décor - the bright and airy hues will breathe life into dark spaces, making rooms feel bigger.

Use light grey or white for your base and bigger pieces of furniture. You can bring in darker tones of colour with print, small accessories and plants. Cool aqua and soft pink shades are often seen in Scandinavian-inspired homes.
Get the look
More inspiration
Why buy at Argos?