World Sleep Day
Simple ways to sleep soundly
In partnership with Silentnight
Friday 13 March is World Sleep Day, a day dedicated to educating the world on the value of a good night's sleep. We've brought together the best advice from the World Sleep Society and our fantastic range of sleep-easy products to help you get the best snooze possible.
How to get a good night's sleep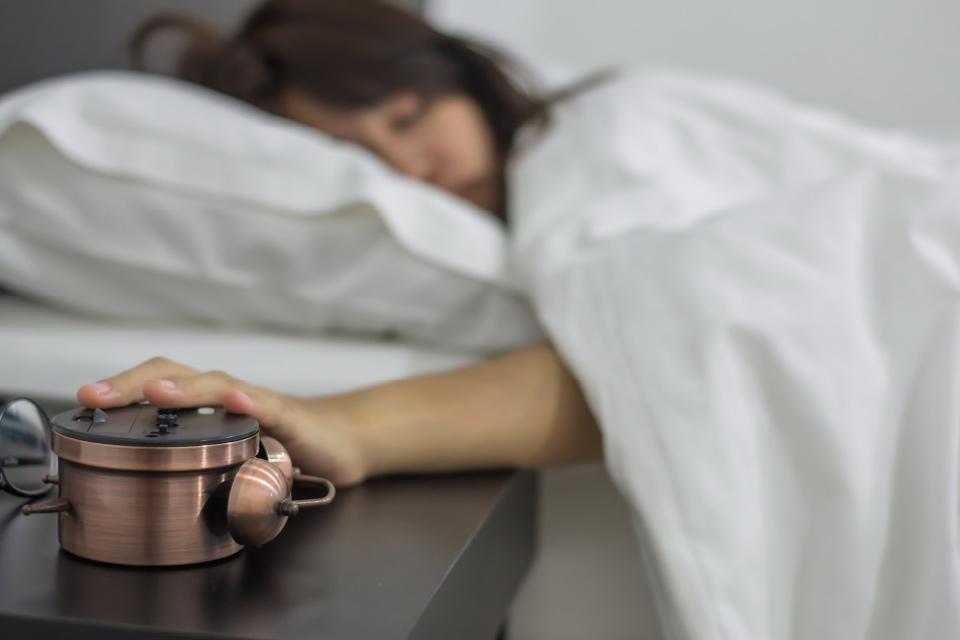 Top tips for sleeping soundly
Research shows we spend up to a 1/3 of our lives sleeping and yet, over 35% of people report not getting enough sleep – impacting on both physical and mental health.
A few lifestyle tweaks, can make big changes to your quality of sleep. Here are just a few from the World Sleep Society:
1. Establish a regular bedtime and waking time.
2. Exercise regularly, but not right before bed.
3. Avoid caffeine 6 hrs before sleep.
4. Avoid excess alcohol and don't smoke.
5. Block out distractions like noise or light.
6. Use comfortable, inviting bedding.
Create the right environment
By making subtle changes in your room, you can help yourself settle down for a comfortable snooze…
Sleep essentials
Free recycling with selected mattresses
This week, for no extra cost, we'll take away your old mattress when we deliver your new one. Before we arrive, you'll receive a recycling bag that you'll just need to pop over your mattress.
95% of your mattress is recycled responsibly, whilst the remaining 5% goes into creating energy from waste (that's 0% going to landfills).
Please note, this service isn't available on mattresses available for store collection or via Fast Track home delivery.
100 night comfort promise
Argos Home wants you to get a great night's sleep, and because choosing a mattress shouldn't keep you up all night we're offering a 100 night comfort promise. So if you're not sleeping soundly on your new mattress, you can exchange it within the first 100 days.
Find the perfect mattress for a good night sleep
What size is your bed?
You'll need to match your mattress to the size of your bed.
Kids and baby sleep
A healthy sleep routine is important to a child's wellbeing, development and alertness. So let's make bedtime, a fun time, with ideas they'll want to dive into.
Kids bedroom furniture
With stylish storage, fun furniture and on-trend accessories, they'll be begging to go to their rooms.
Kids bedding
Add a touch of personality by updating bedding to their favourite colours, patterns or characters.
Kids bedroom ideas
Not sure where to start? Let them dream big with the latest looks and inspirational ideas.
Baby sleep advice
Make sure they sleep safe and sound with our top tips and napping necessities.
Bedroom furniture
Find the perfect PJs
Tu nightwear range
Looking for stylish sleepwear or something a bit more casual? Our Tu nightwear has got something for every type of sleeper.
Even more advice
Mattress buying guide
Still not sure which size mattress will fit your bed? Confused about the level of firmness to go for? Don't stress, our mattress guide can help you out.
Bedroom ideas
Whether you're going for the full makeover or just trying to add those finishing touches, wake up to a new look with our style inspiration.
Why buy at Argos?