Top toys
The latest and greatest must-have toys.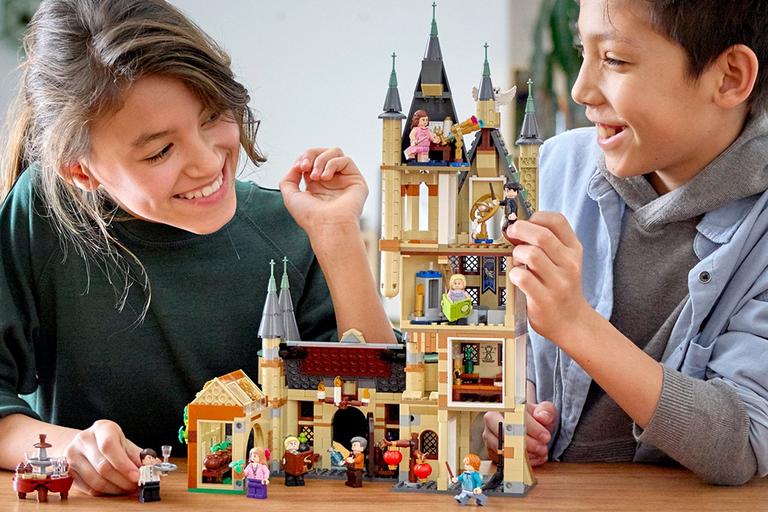 A few of our favourites
Need some toy inspiration? Whatever the occasion, here are some great ideas to get you started.
Summer of fun
Toy Offers
Summer fun is sorted with these great toy offers, so you save as they play.
Outdoor Toys
From trampolines to bubble machines, make the most of summer with these outdoor toys.
Top brands of the toy box
Lightyear
It's time to meet the hero behind the toy, Buzz Lightyear! Our range of detailed figures and vehicles, will help you recreate or reimagine your favourite scenes from the film. So grab your Space Ranger gear and prepare for your next intergalactic mission.
Nerf
Jump into battle and experience the power, performance and excitement of Nerf. Load, prime, and fire to unleash darts with blasters powered by you - no batteries needed!
Polly Pocket
Discover a miniature world of fun with the compact world of Polly Pocket. Choose from many adorable pocket playset designs, each with their own mini accessories and characters.
Jurassic World
Embark on your own Jurassic adventure that will have you discovering your favourite dinosaurs, and enjoying lots of fun along the way.
Bluey
Join Bluey, Bingo and all their family and friends as they invent lots of games to play. From plushes to playsets, jump into the playful world of fun.
DesignaFriend
Say hello to your new fashionable BFFs, the DesignaFriend gang! There are lots of accessories to style them in and each doll comes with a charm bracelet. You get a new charm with every DesignaFriend outfit too!
Hot Wheels
Uncover the evergrowing range of Hot Wheels cars, from sleek sports cars to mega monster trucks. Build epic tracks and link playsets together for the ultimate racing challenge!
Toys to talk about
If your Christmas gifts checklist involves toys, then there's no better place to be than here. This festive season, take your gifting spree to a whole new level with our brilliant round-up of top toys. With so many impressive toys offers in action, there's nothing you won't find under our extensive collection unless it's all sold out.
From squishy soft toys for babies to educational toys for growing kids, we've got your indoor entertainment under control. We've also lined up some of the hottest board games and building blocks to kit you out for a playful weekend with the kids.
For other things on your gifting list, don't forget to explore our fantastic sale, tick off gifts without breaking the bank. Whether you're after nifty appliances, homeware essentials or something indulgent like jewellery, watches, and fragrances – we've got you covered.