Full of vibrant colours and playful prints, add a fun and energetic feel to your summer wardrobe with our latest Graduate Fashion Week collections.
Womens collection
Jenni Healy
From a young age Jenni has been encouraged and inspired by her grandmother to paint freely with expression. Whilst studying fashion at University Jenni began experimenting with different materials and textures. Focusing on the use of bright colours and mixed back with Sixties shapes and mood, Jenni has created loud and unique prints to create depth on each piece within her collection.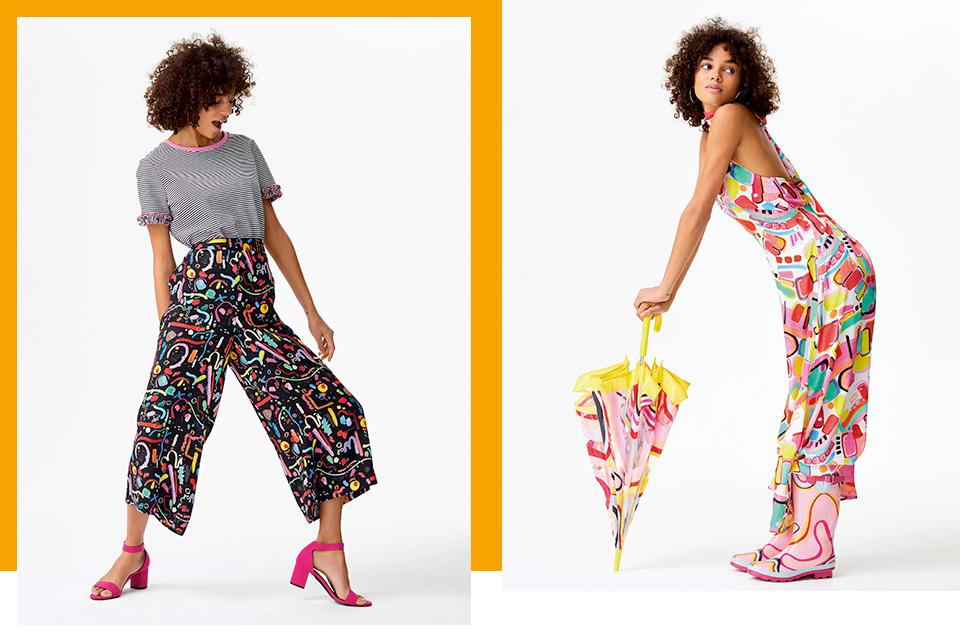 Mix & don't match - print clashing
The collection heavily features clashing colours and oversized dramatic paint strokes. The main influence behind this collection comes from the well-known fashion era of the Sixties. Using hints of these trends and detail, this collection has moved these on in a fresh and current way to produce a modern update to 60's styling.
Double the fun - mini me!
Jenni's collection offers double the fun with her products available across both Women's and Girlswear. The vibrant colours and playful prints add a fun and energetic feel to the collection. Perfect for many occasions - the frill twosie can easily be dressed up with sandals or dressed down with wellies for the ideal festival look!
Mens collection
Molly Hopwood
Molly's collection aims to highlight the importance of sustainable fashion. Inspired by denim and its workwear heritage, the collection features a mix of classic vintage and retro inspired prints. Fabrics contain recycled yarns and garments have been produced using as little water, chemicals and waste as possible.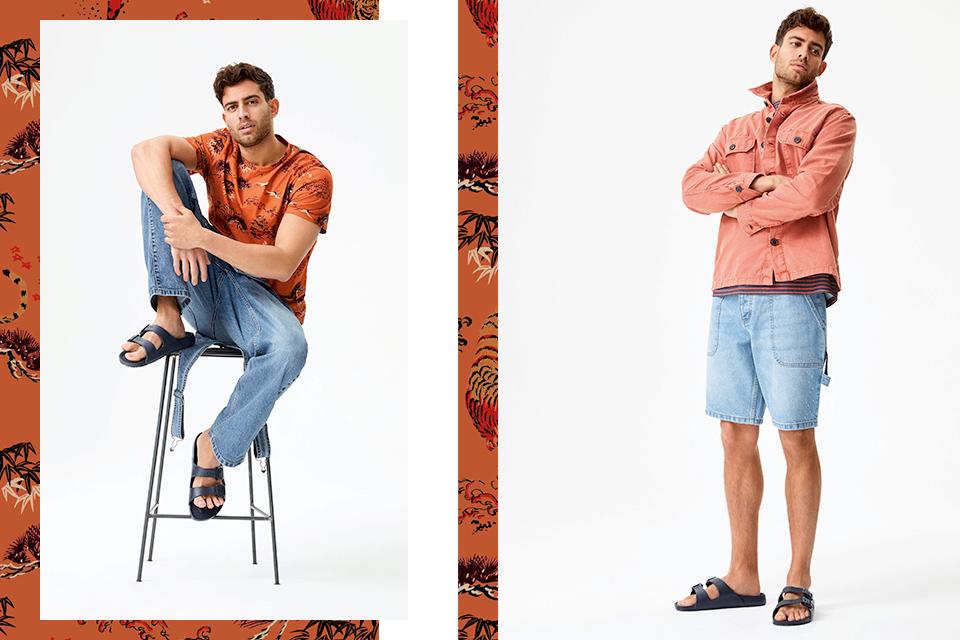 Oversized fit
One of the key shapes within the collection is oversized, perfect for a relaxed and laid back casual look.
T-shirts have been designed to a relaxed fit, with boxy shirts perfect as standalone pieces or to wear open as overshirts.
The loose fit dungarees are key to creating the vintage workwear feel.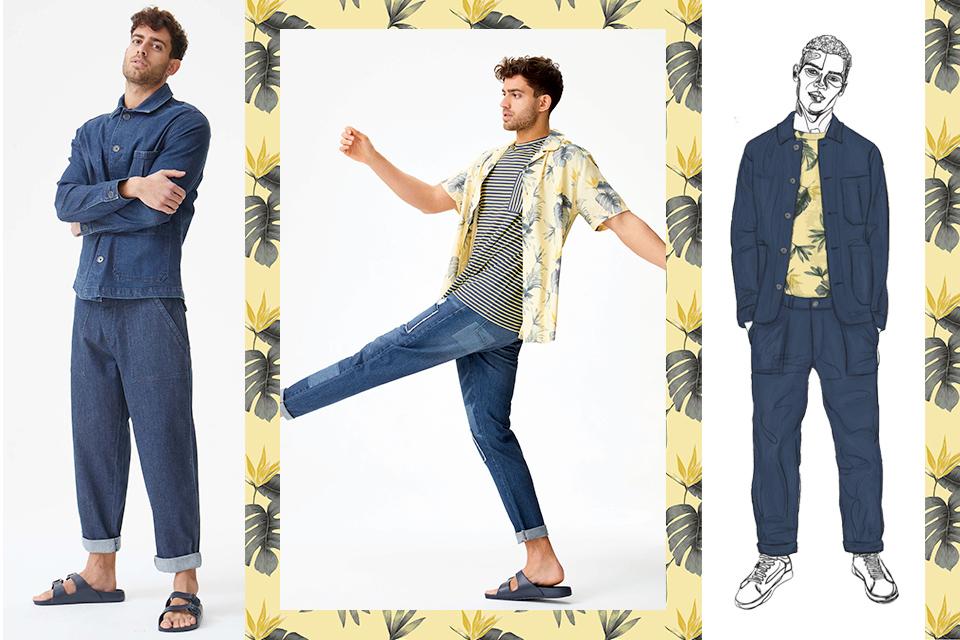 Recycled fabrics
This collection has been committed to being more caring on the environment. All of the denim uses garments that have been recycled and spun into new yarns. All of the jersey contains recycled yarns and all of the products in this collection are delivered to you on 100% recycled plastic hangers.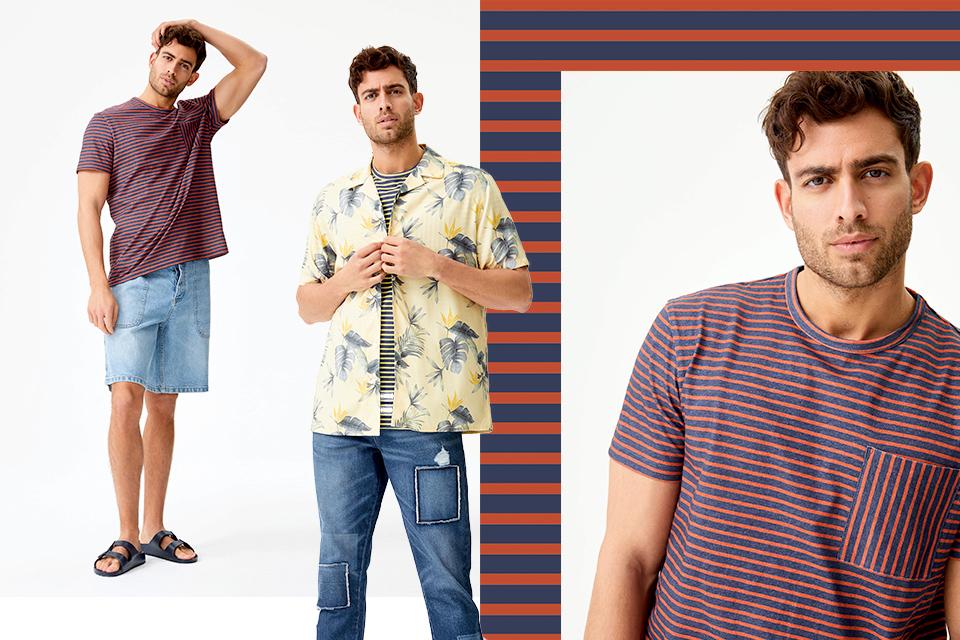 Vintage inspired
To create the classic vintage feel throughout the collection, Molly has researched into the history of denim and workwear. Mixed back with retro prints and classic workwear silhouettes, the range is a great mix of old school fashion trends and modern day sustainable thinking.
Hear from the designers
Why buy at Argos?
Graduate Fashion Week is proud to partner with Tu Clothing following the success of the previous two years, the 2019 partnership will see both a womenswear and menswear graduate receive a scholarship within the Tu design team.

The winning graduates have both completed a paid 12 month placement with Tu's design department, culminating in the launch of their own collection in-store. The winners have been coached by the in-house teams and gain insight into the fashion industry from buying through to design. The winning womenswear and menswear graduates this year have had access to their personal industry mentors, whose involvement in the programme have included monthly meetings with the graduates and creative sessions to review the winner's collection for Tu.