Father's Day gifts & ideas
Sunday 21 June 2020
Looking for something a little more sentimental than socks? We're here to help you pick the perfect Father's day gift that shows the special 'grown up' in your life how much they mean to you.
Home delivery update
For the safety of our customers and colleagues we have made changes to our in-store and home delivery services. Please check here for the latest updates.
Father's Day gift ideas
Gifts for grandads
Make him smile with a thoughtful gift. Perhaps a green-fingered gift to enjoy in the garden, or something special for his favourite tipple?
Father's Day clothing and accessories
Give the gift of looking good with classy cufflinks, trendy ties or even ensure he sleeps stylishly with the perfect PJs. If those don't work, dad's can never have enough pairs of socks!
Shop gifts by price
Father's Day presents
Gifts by category
Gift for dad by category.
Celebrate Dad this Father's Day
Pay up to 3 months later on all Father's Day gifts when you spend £50 or more with the Argos Card. Representative 29.9% APR variable.
Credit subject to status. T&Cs apply.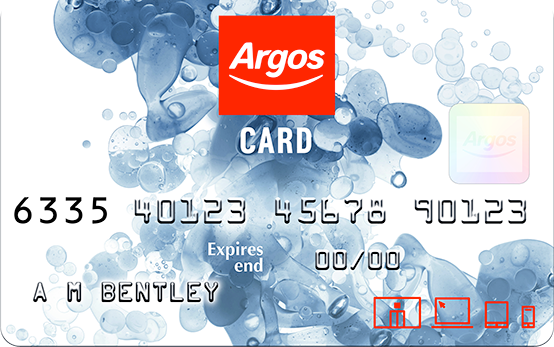 Stumped? Get a gift card
That way he can treat himself to something on his wish list. You can make it personal too - give him a clue of what he could spend it on.
Father's Day at Sainsbury's
Make his day
Need to get Dad a card or just looking for more fantastic gift ideas? From top tipples to sweet treats, there's plenty more to chose from at Sainsbury's.
Father's Day 2020
When is Father's Day?
In the UK it's celebrated every year on the third Sunday of June, so in 2020 it is on 21 June.
Another similar day of celebration also takes place on 19 March, a tradition that can be found dating back to Catholic Europe in the Middle Ages. This was the day of the feast of Saint Joseph, Jesus' legal father, the protector of the Catholic Church and a role model for paternal figures.
Father's Day ideas
"A hungry man is an angry man" – so why not start the special morning with brunch of his favourite breakfast food. If he's into fitness or looking to shape up, follow breakfast with a refreshing run or workout. Help him achieve his goals with a fitness tracker and build his home gym with some basic equipment, like a skipping rope or some dumbbells. Or maybe your dad is the ultimate foodie, then check out our cooking gifts for dad to help with his MasterChef recipes. You might even have a thrill-seeker on your hands who has always loved a good adventure; We've got a range of exciting experiences for dad to take part in the celebrations.
Father's Day gifts
Our wide selection of clothes and grooming gifts for dad are always well received; help look good and feel great on his special day. If the shoes are looking battered, our men's shoes range has a variety of styles and fabrics. There are casual shirts, shorts, sports clothes, pyjamas and much more. Top it off with some aftershave so he's smelling his best as well as looking his best.
Gifts for grandads
Treating grandad strengthens the bond and is a nice gesture. Enhance their grooming regime with some shavers, upgrade their listening with a new radio or, if they've got green fingers, how about something for the garden?
New dad gifts
Becoming a new dad is an exciting and incredibly special experience that's why we've made sure to include a new dad gift range to celebrate all the milestones, love and happiness that comes with fatherhood. Whilst their new bundle of joy is yet too young to shop for presents themselves, it's always nice receiving something from the family on behalf of the little angel.