Eid gifts and ideas 2021
There's still time with our fast track same day delivery service.
Make Eid al-Fitr memorable. Spread joy with gifts for all and whip up some delicious dishes for the whole family.
Gifts for kids
Creative toys
Sand sculptures, bath bombs, rock painting… we've got so many creative kits you'll wish you were a kid again. They'll be busy for hours and you might get a new drawing for the fridge!
All gifts for kids
From the latest and greatest to top trending toys, get something to excite and delight your little ones.
More Eid presents
Eid gifts for her
If you can't spoil her now, when can you? From jewellery and watches to perfumes and pampering gifts, we've got everything you need to make her feel extra special.
Eid gifts for him
Struggling to find something for the man in your life? With gadgets galore, trendy timepieces and the latest fragrances, we've got you covered.
Eid tech gifts for all
No matter who you're buying for, these fail-safe picks are sure to be a hit.
Shop all gifts by price
Home accessories
Candles
Set the mood in style! With their soothing scents and flickering flames, candles are the perfect finishing touch.
Artificial flowers
Perfect for adding a pop of green, our range of zero-maintenance flowers will brighten up your festive decorations.
Solar lights & lanterns
Celebrating outside? Dotting a few solar lights and lanterns around will give your garden a magical glow when the sun goes down.
Cooking
Kitchen essentials
Breaking your fast with a feast? These handy kitchen helpers will lighten the load.
Cookware
Buying for a budding chef? A new set of pots and pans will take their cooking to the next level.
Sheer khurma
This vermicelli pudding translates as 'milk with dates' and is traditional served for the festival of Eid
READY IN 55 minutes
COOKING TIME 45 minutes
PREP TIME 10 minutes
SERVES 8
Clothing and beauty
Spread the cost of Eid with the Argos Card
Representative 34.9% APR variable.
Credit subject to status. T&Cs apply.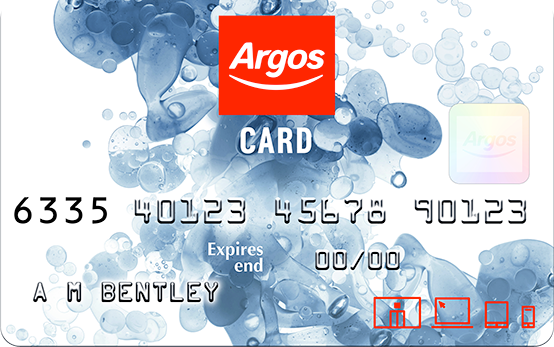 Why buy at Argos?
Eid gifting
Eid is also a day of charity. "Eidi" or "eidia" is a gift given for Eid to family or friends, traditionally of money but these days including jewellery or clothing. Some people would have donated to charity throughout Ramadan but many donate at the end before prayers, especially to charities for children, orphans and families in need. But after Eid prayers it is time for celebrations, so how about personalised gifts for your loved ones this year? For the younger members you can't go wrong with toys, be it for outdoor toys or perhaps some arts and craft kits. If you really want to splash out on the techy members of your family how about a smart watch or an E-Reader?
When is Eid 2021?
The festival of Eid al-Fitr begins at sunset on the last night of Ramadan, the Islamic month of fasting. As it is a based on the lunar calendar, the exact date can change. Currently Eid 2021 is on Thursday 13th May, though Muslims begin a holiday on the sunset of the previous day. The date of Eid al-Fitr is the same every year according to the Islamic calendar, meaning that the date changes according to the Gregorian calendar.
What is Eid al-Fitr?
Eid al-Fitr is a religious day of celebration, family and food at the end of the Islamic fast, Ramadan. Muslim communities wear their best clothes, gather for traditionally structured prayers and greet each other with the words "Eid Mubarak" (blessed celebration). Then families and friends gather to eat breakfast and exchange gifts. Throughout the day the celebrations continue with traditional foods from people's native countries.