Use up and down arrows to review and enter to select. Touch device users, explore by touch or with swipe gestures.
Win and build with Lily Hevesh!
Win and build with Lily Hevesh!
Win an online tutorial with domino artist Lily Hevesh & Lily Hevesh domino set bundle!
Main prize: Win an online, one-on-one tutorial session with Lily Hevesh & H5 Domino Creations Set Bundle.
Closing date: 1 December 2020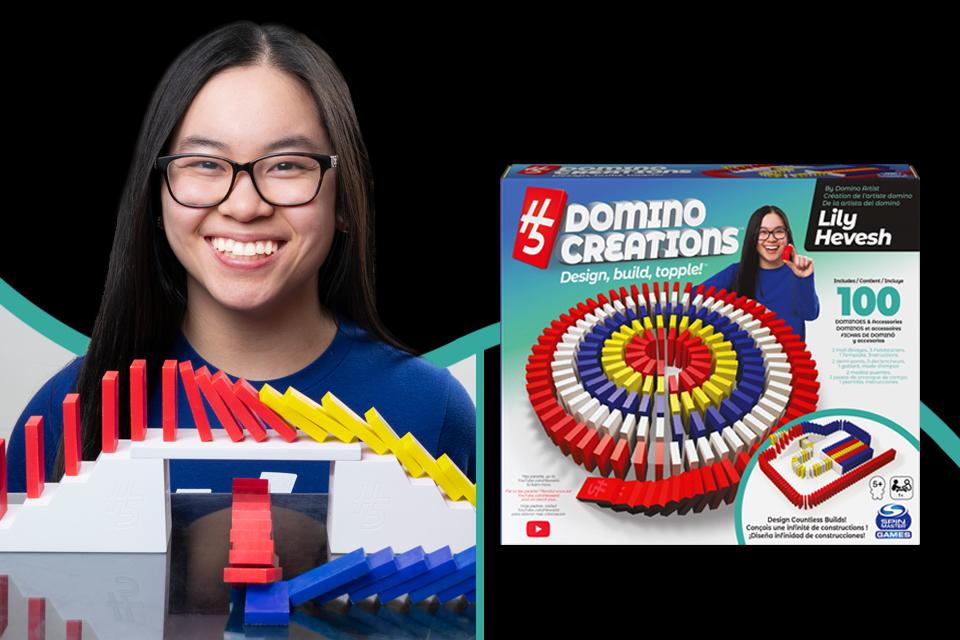 Design, Build, Topple!
Get ready to create incredible domino art with the new H5 Domino Creations Set from social media sensation and the #1 domino artist in the world, Lily Hevesh! Build awesome chain reaction designs, and then watch them tumble. Set them up & knock them down!
Want to take your domino creations to the next level? You now have the opportunity to win a one-on-one online domino art tutorial session with Lily Hevesh, as well as receive an H5 Domino Creations Set Bundle, so you can build your amazing designs!
Terms & Conditions
1.No purchase necessary.
2.Only one entry per person.
3.The prize draw is open to all UK residents, except employees of Argos Limited.
4.The prize is as follows: Win an online one-on-one tutorial session with Lily Hevesh & an H5 Domino Creations Set Bundle.
5.To enter the prize draw you will be asked to provide your name and contact details.
6.The information you provide here will be safeguarded under the Data Protection Act and controlled by Argos Limited.
7.The prize draw ends on 1 December 2020
8.The winner will be notified via e-mail or telephone by Argos or a third party acting on our behalf within 14 days of the closing date.
9.The winning entry will be selected by an independent judge and the judge's decision is final. No correspondence will be entered into.
10.No cash alternatives will be substituted for the prize. The promoter reserves the right to offer alternative items/activities of a greater or equivalent value should unforeseen circumstances require it.
11.Use of a false name or address will disqualify any applicant from receiving the prize.
12.The winner may be required to participate in post-event publicity arranged by or on behalf of the promoter.
13.Promoted by Argos Distributors Limited, 489-499 Avebury Boulevard, Saxon Gate West, Milton Keynes, MK9 2NW.
14.Details of the major winners can be requested by sending a SAE to the address above after the closing date.
15.If the prize is not claimed within 28 days, we reserve the right to redraw.
16.For marketing or administrative purposes relating to this competition, we may transfer data to reputable companies outside the European Economic Area.