Video games and consoles
Pay no interest on any product £99+
when you pay your full balance within 12 months with the Argos Card.
Representative 34.9% APR variable.
Credit subject to status. T&Cs apply.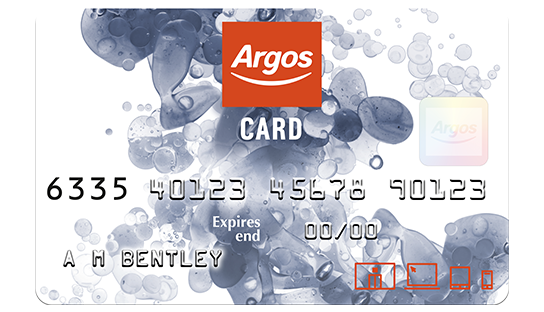 Save 10% on Argos Replacement Care
T&Cs and exclusions apply.
Provided by Domestic & General Insurance PLC.
Offer valid from 01/11/23 until midnight 09/01/24.
Find out more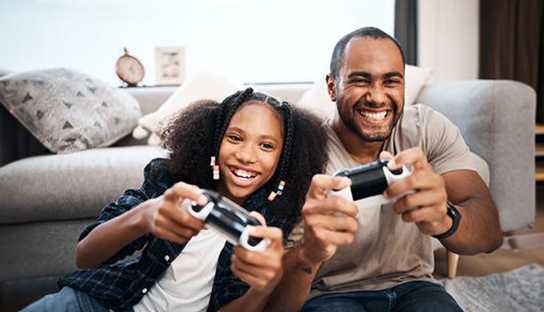 Settling down to play a few hours of your favourite game is the ideal way to unwind and de-stress after a long day. And when our notoriously unpredictable British weather isn't at its best, it doesn't get better than spending a lazy day immersed in the world of gaming. Whether you're a fan of Microsoft's Xbox, Sony's PlayStation or Nintendo's Switch, check out our brilliant range of video games and consoles.
Make the most of our Boxing Day sale 2023 by grabbing the newly released as well as popular games for a steal. Whether you're into action, adventure or sports games, you'll be spoilt for choice. From PS4 to Nintendo Switch, we're offering great prices for games compatible with various consoles.
Sony's PlayStation
The PS5 console has faster loading speeds. And with ultra-high-speed SSD and games in 4K, you're in for an impressive experience. There are many new games that have been created and optimised for the PS5, so they deliver the quality and replayability we've come to expect of the top studios. Make sure you've got your PS5 accessories such as PS5 controller, PS5 headphones and charging station to game with your friends glitch-free. And keep your controllers charged up and ready for action with a PS5 stand.
Microsoft Xbox
Want to upgrade your gaming console? We've got so many options for you to consider but when it comes down to Microsoft's Xbox consoles, Xbox Series S and Series X are the ones to choose.
Xbox Series X is the fastest, most powerful Xbox ever whilst the Series S is not too far behind. You'll be able to play thousands of titles from all four generations of Xbox consoles. But if you're looking for the best visuals and game play quality, Xbox Series X should be your go-to. At the heart of Series X is the Xbox Velocity Architecture, which pairs a custom SSD with integrated software for faster, streamlined game play with significantly reduced loading times. This means less time staring at the loading screen and more time doing what you love—gaming.
The Xbox series S is the smallest, sleekest Xbox console ever. Experience the speed and performance of a next-gen, all-digital console at an accessible price point. Get started with an instant library of 100+ high quality games, including all new Xbox Game Studios titles like Halo Infinite when you add Xbox Game Pass too. Why not dive into the world of Assassin's Creed Mirage? Set in Baghdad, this stealth game is a modern take on the iconic features of its franchise and just as much fun, packed with lots of action and adventure.
Nintendo Switch
Nintendo Switch is a home video game console. It can connect to your home TV, but you can take it out with you because it instantly transforms into an on-the-go handheld gaming console. For the first time, players can enjoy a full home-console experience anytime, anywhere. But if you're looking for something compact and lightweight, our Nintendo Switch Lite is for you. The Switch Lite supports all Nintendo Switch software that can be played in handheld mode. It's great for people who have lots of opportunities to play outside and also for anyone who wants to play online or local wireless multiplayer with friends or family who already own a flagship Nintendo Switch console.
If you're looking for a package deal, why not opt for one of our Nintendo Switch bundles? And make sure you keep an eye out for all the new games for Nintendo Switch that release throughout the year. Suitable for ages 3 and above, the recently released Super Mario Bros Wonder is a great pick for multiplayer fun with the family.
Upcoming & Pre-Order Games
Be sure to check out our vast range of upcoming games such as Avatar: Frontiers of Pandora, Football Manager 2024 and more. Action lovers will enjoy the high-speed challenge of our racing games. Or how about the thrill of a military mission in a first-person shooter game? From RPGs to simulators and much more, you're in exactly the right place. And if you're longing for some boots on the ground action, the all-new Call of Duty Modern Warfare 3 will put you right in the middle of a heart-pounding experience.
After a great gift for your friends and family going back to uni? Help kickstart their university experience with essentials including everything from laptops and stationery to headphones and sports items. Or surprise them with a Starfield Premium Edition, so they can indulge in a spirited gaming session to unwind after long weekdays.