Camera accessories
Some of our favourites...
Shop by your favourite brand
Pay no interest on any product £99+
when you pay your full balance within 12 months with the Argos Card.
Representative 34.9% APR variable.
Credit subject to status. T&Cs apply.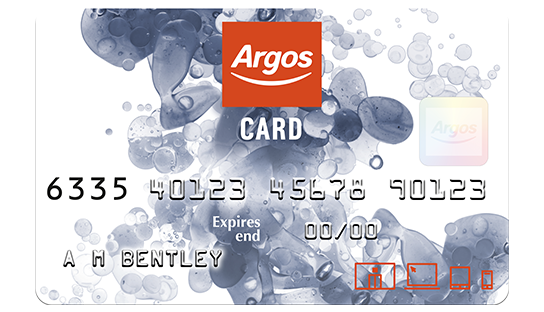 *Provided by Domestic & General Insurance PLC
Life is full of incredible moments. Be present in them and enjoy them, but also capture them forever with one of our cameras. After the moment is gone and the memories fade you can look back on beautiful, sharp photos that will take you right back to when it happened.
Our range of DSLR cameras runs from the entry level to the professional, which means that incredible pictures can be yours no matter what your budget is. Whether you want a Canon camera or a Nikon, we've got the latest models to choose from. The big benefit of a DSLR over a traditional compact point-and-shoot digital camera is the versatility you get with the ability to swap lenses. Your camera lens is a major (perhaps the most) important component in the quality of your final image. Choosing the right lens for the situation and the type of shot you want can make all the difference in the final result. From macro lenses to close up work and wide angle and zoom lenses, it's important that you use the right lens, which does require some forethought but it's well worth the effort. Make sure that you grab an extra SD card or two as shooting with modern high-powered DSLRs, especially in RAW format, results in files that are very large and there's nothing more frustrating than missing out on that perfect picture because your memory card is full.
Go from high tech to lo-fi with a Polaroid camera. These nostalgic blasts from the past are back in fashion again after years out of the limelight. There's something about the instant and very tactile nature of the medium and the excitement of waiting to see the image gradually sharpening up, that makes these cameras fun for parties and other social events. Load up your Polaroid or Instax camera with some colourful instant film that will give you all sorts of cool effects!
There's nothing worse than lining up the most perfect shot, only to discover picture noise and motion blur. Avoid the headache of re-shoots with a sturdy tripod. Our tripods come in all shapes and sizes: small, table-top stabilisers; perfect for shooting up close scenes like food or nature, or tall, fold-able tripods which are all round great investments for shooting on location.
And if you're fed up of visits to the print shop grab a photo printer and you can make beautiful prints to decorate your home or just stash in a photo album to enjoy at your own leisure.
It's important to ensure you have enough storage for all your files. Check out our range of USB sticks, they range in size from 16GB to 512GB but if that's not enough memory check out our range of external hard drives.