Storage and organisation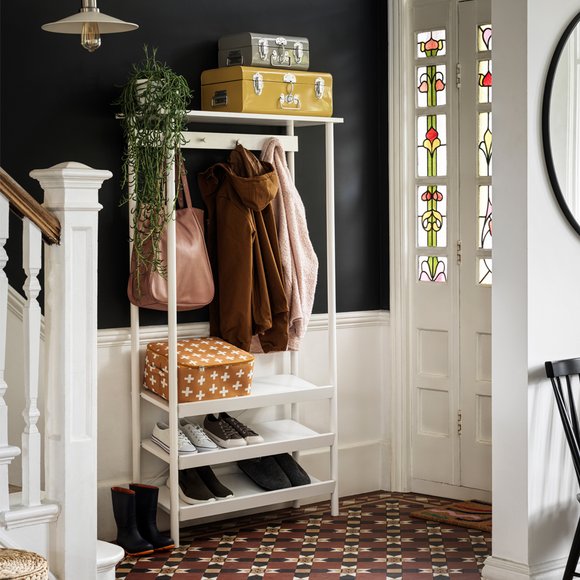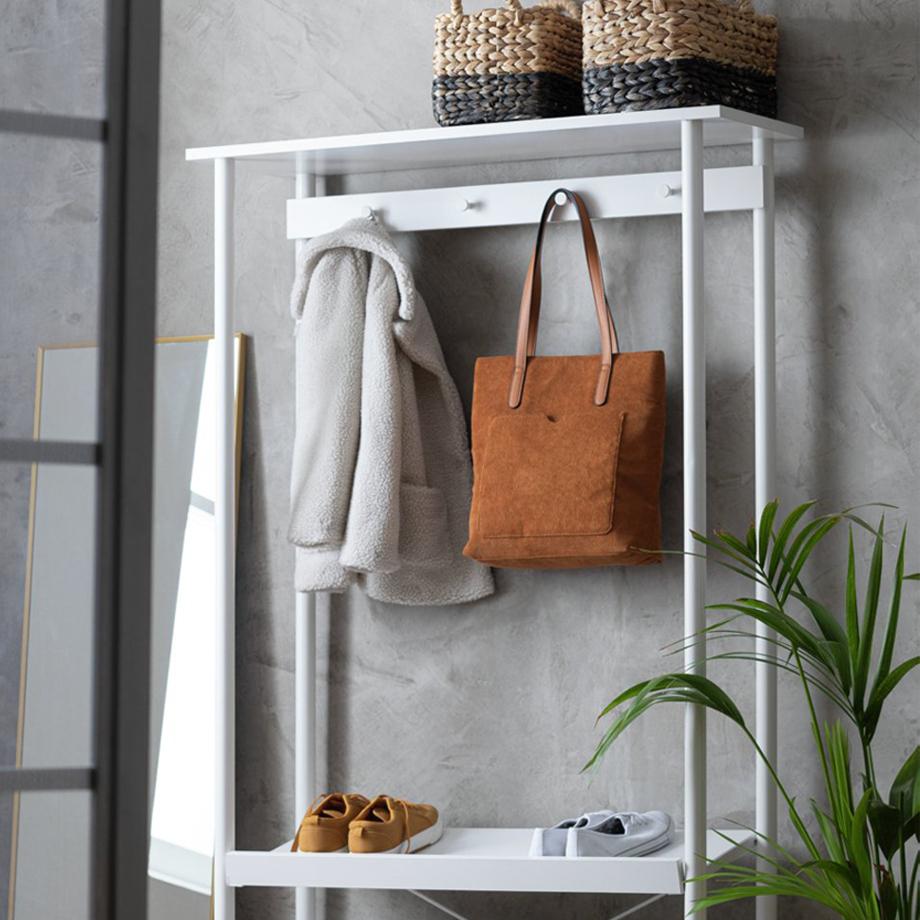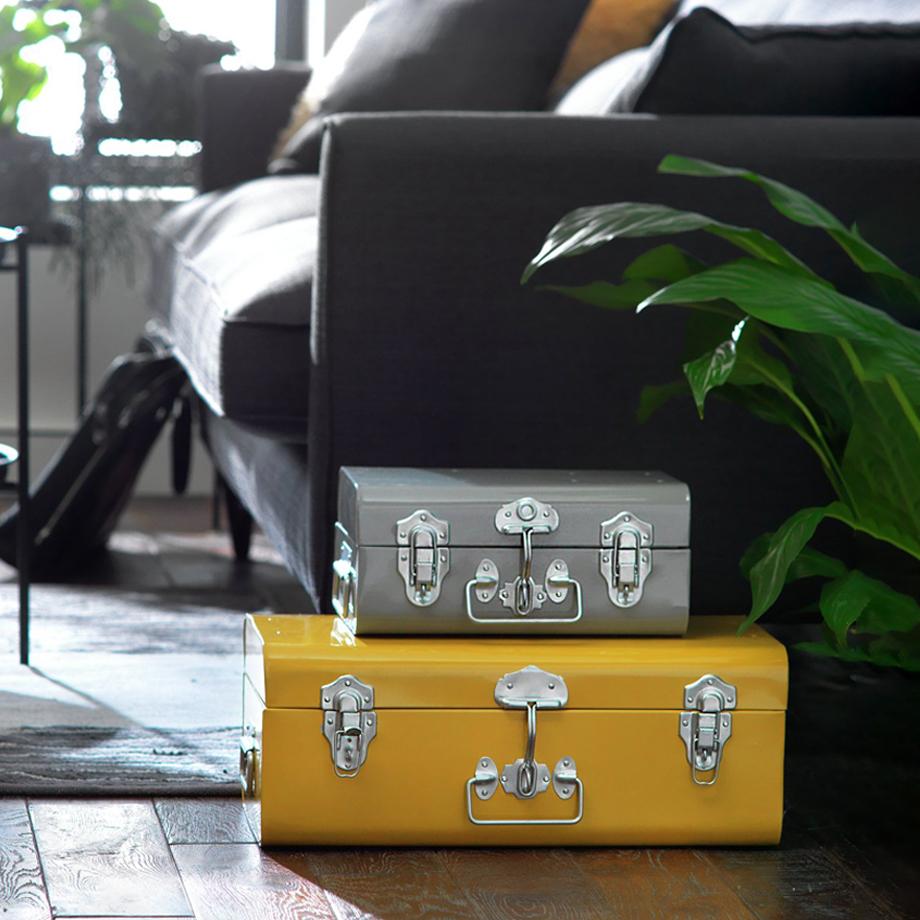 A warm welcome
Our savvy slimline shoe and coat storage transforms your trim hallway into an organised space that draws you in.
Home and furniture clearance
Organising just got easier
Home & Furniture. Credit plans available
Credit subject to status. T&Cs apply.
Need some organisation ideas? Click on the photos to shop the look. Get your own photo featured by tagging us on Instagram with @HabitatUK @Argos or #HabitatUK #Argos
Tap Photos
To view and shop items
There's a lot to be said for savvy storage solutions - without them, there's little chance of keeping your home looking neat and tidy. Browse our storage range for plenty of options - no matter what you need to store and what room you want to store it in we have you covered. Our options range from the purely practical - like our plastic storage boxes which are ideal for hiding away at the bottom of your wardrobe - through to the decorative, stylish and space savvy. From ottomans to over door storage, bookcases to toy boxes and everything in-between, you've come to the right place for everything you could possibly need to ensure your home stays a clutter-free haven. Why not check out our storage ideas for a little inspiration when it comes to making the most of the space in your home?
Shelves
For items that you want safely stored, but don't mind having on display - from books to ornaments and picture frames - shelving is the answer and it comes in handy in just about any room. Browse our selection of shelving units to find an array of quality designs in different styles and sizes. How about a wood effect with a metal frame for an industrial vibe that's ultra-modern? Meanwhile, floating shelves are the perfect choice if you're looking to save on floor space.
Bedroom Storage
You want your bedroom to be a space where you can retreat and totally unwind; there's no chance of getting a great night's sleep if you don't feel peaceful and relaxed. Decluttering is the first step towards feeling well and truly zen in your bedroom - but given that it's the space where most of us tend to keep all our clothes and accessories, this is often easier said than done.
If your bed has space available underneath it then make the most of it with and take a look at our selection of underbed storage - just what you need to keep items like infrequently used clothes, shoes or bags neatly tucked out of the way. Consider our wheeled underbed boxes which are designed to make it ultra-easy to access the things you need - or how about our lightweight canvas storage bags?
And when it comes to soft bedroom furnishings like blankets and bed throws, one of our blanket boxes is the perfect home for these when they're not being used on your bed. They make a stunning addition at the foot of a bed, and we have a brilliant range to choose from so you're sure to find something that's perfectly in keeping with your interior decor. A white blanket box is fresh and modern and will brighten up your bedroom.
Garage Storage
For lots of us, the garage is the place not just for tools and gardening gadgets but also an array of items we no longer really use but often keep anyway, 'just in case'. It's easy for your garage to become inundated with all these bits and bobs and if you're starting to feel like you don't know what's being kept where, it's time to get organised and invest in some garage shelving. Browse our collection for lots of sturdy solutions - whether you choose durable plastic or heavy-duty steel, both will stand up to being used to store stacks of items.
Why not take a look at our garage storage ideas for lots of other options? It's worth considering a set of plastic storage drawers too. These might not be the most glamorous of storage options, but they're really handy to have around and if they're out of sight in the garage then this isn't an issue. And they also make a useful addition to your home office when it comes to storing your stationery!
Moving House
Making the move to a brand-new home? It can seem like there's so much to think about and when it comes to packing up all your belongings, the last thing you want to worry about is anything getting broken during the move. That's exactly where bubble wrap comes in handy - and no matter how much stuff you've got to wrap up, we have you covered with both 15m and 25m options - plus stretch wrap so you can make sure your cardboard moving boxes are completely secured during transit. Our great value moving boxes come in handy multi-packs of varying amounts - and many of them include multiple sizes so you'll be all set for everything from smaller knick-knacks through to larger items.
It goes without saying that you'll want to keep your new place clutter-free once you've moved in and started the tasks of unpacking, decorating, and making it feel like home. Check out our handy decluttering tips to stay organised and on top of your tidying game from the get-go. It's really handy to have a few multi-functional storage solutions at your disposal - for instance, in your living room, consider a storage footstool so you can put your feet up while using it to house anything from blankets through to DVDs or magazines. And if you've got guests coming to visit you in your brand-new place then make sure they get a warm and well-organised welcome into a clear hallway - shoe racks are the way to go to keep the entrance to your home clear.