Tommee Tippee at Argos
For 50 years we've made products that are smart, simple and intuitive, helping you parent the way nature intended.
Shop all Tommee Tippee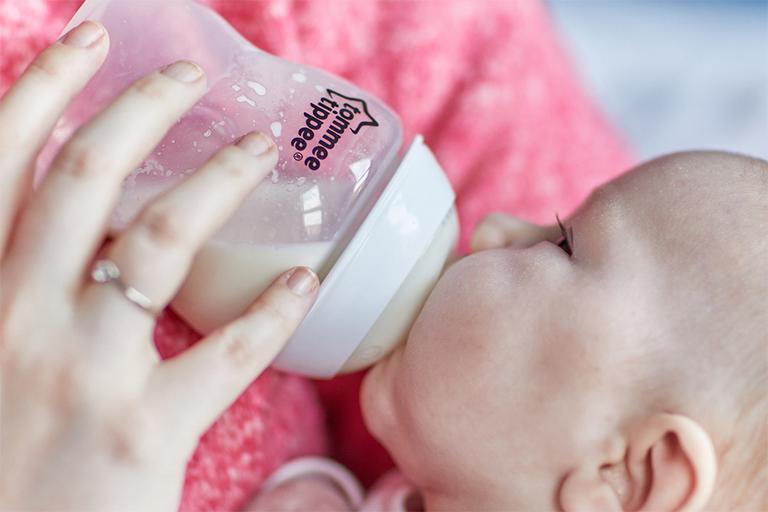 Baby bottle feeding
Bottle feeding
All Tommee Tippee bottles have one thing in common: the most breast-like teat, ever! Our bottles are shaped like a breast and have natural flex and stretch, because babies prefer it that way.
Our 2 award winning bottles
Closer to Nature
Shaped like a breast for a natural latch and superior acceptance.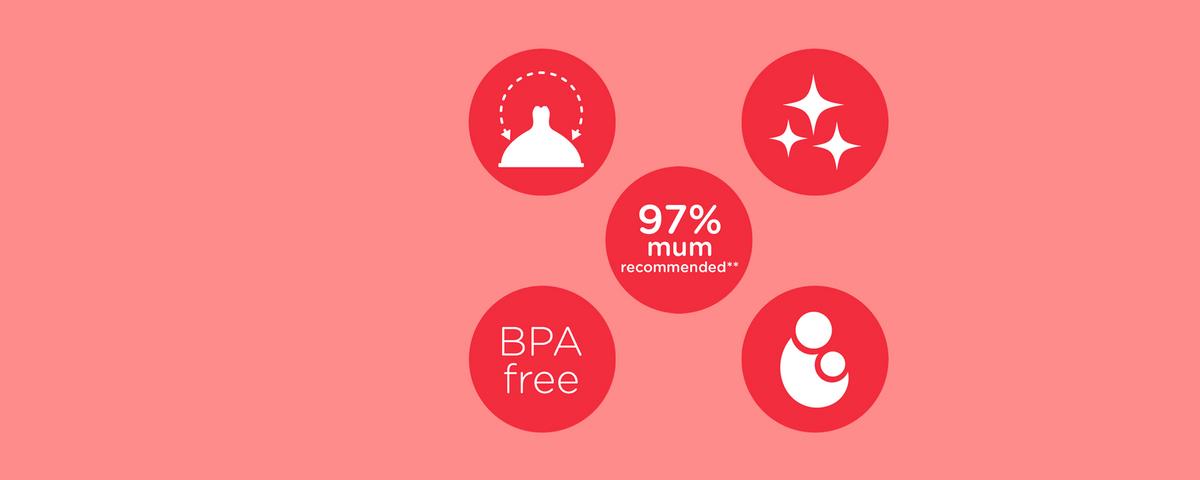 Bottle features
Flexes like mum
Easy clean
Worry free
Natural latch
Mum recommended
Breastfeeding
Breastfeeding
Breastfeeding may be the most natural thing in the world, but we understand that doesn't make it easy. We're here to make the experience as relaxed and simple as possible.
Double electric breast pump
Quiet, lightweight and discreet enough to give you confidence and freedom to express your breast milk when and where you want.
Electric breast pump
Quiet, lightweight and discreet. The Tommee Tippee electric breast pump gives you the confidence and freedom to express your breast milk whenever and wherever you want.
Manual breast pump
The Tommee Tippee manual breast pump's new ergonomic design fits comfortably in your hand. Express breast milk whenever you choose.
Breastfeeding accessories
Our complete range of breastfeeding accessories to help make breastfeeding as easy as possible.
Feeding accessories
With a wide range of feeding accessories, from sterilisers to preparation and warmers, let us help you make your baby feeding journey a little easier.
Feeding accessories
Explore the Tommee Tippee range of baby feeding accessories.
Want to make life easier?
Check out our starter sets, additional accessories, and bottles.
Perfect Prep
Perfect Prep makes a fresh bottle at the right serving temperature in less than 2 mins. It's specially designed to make preparing formula bottles quicker and more accurate! Perfect Prep Day & Night is optimised for nighttime feeds.
Sleep time
Sleep range
From newborn naptime to toddling off to bed, our sleep time range helps everyone relax into bedtime.
Monitoring
Monitoring products designed for total peace of mind, so you can relax as your little one sleeps.
Sleep aid
At bedtime or nap time, soothing baby to a sound sleep can be challenging. Let us help.
Independent sleep
A safer alternative to loose sheets and blankets, the Grobag keeps your baby at a comfortable temperature all night long.
Change time
For such a tiny person, your baby can generate a lot of mess. Enter our nappy disposal systems: the simple, stylish and space-saving solution to keep your baby's room clean and odour-free.
Why shop at Argos?