Create lifetime memories of happy family moments.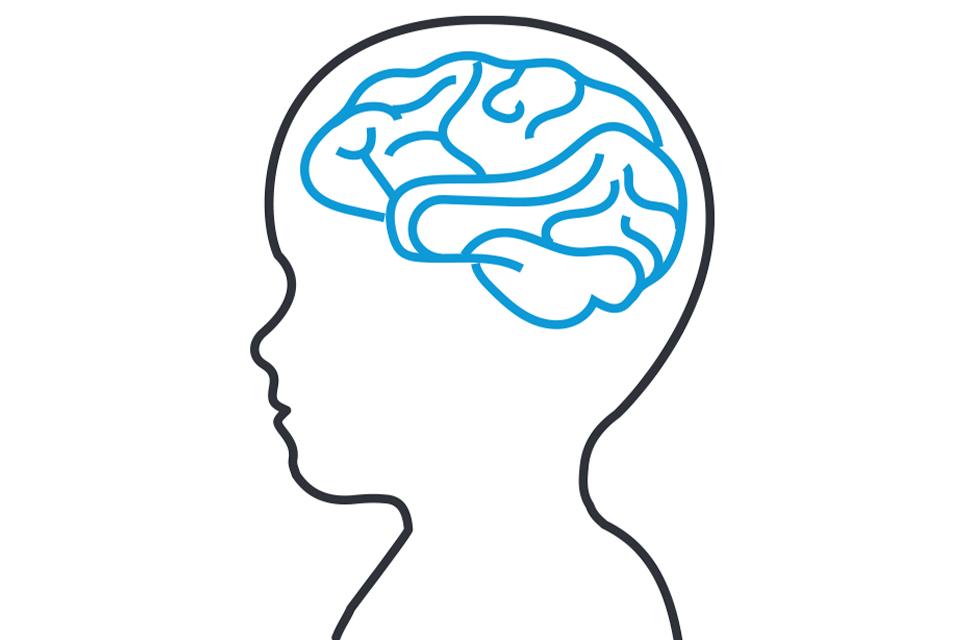 Designed to teach
See your kids go further with smarTrike products that are designed to promote child development.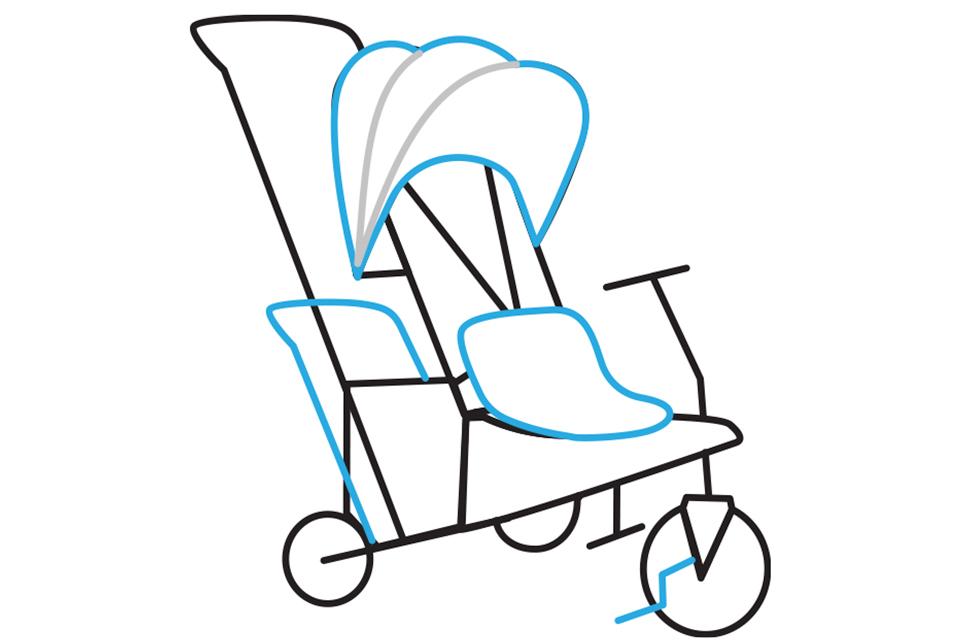 Designed to grow
Step-by-step, smarTrike products evolve as your child grows.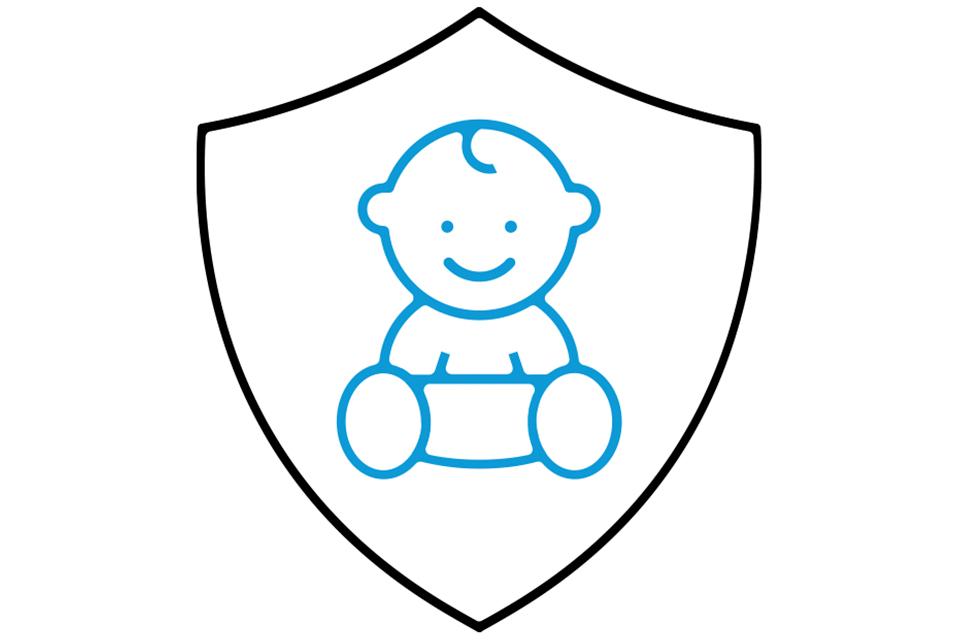 Designed for safety
smarTrikes global Shock Absorber patent and other safety measurements offer the best in daily adventures.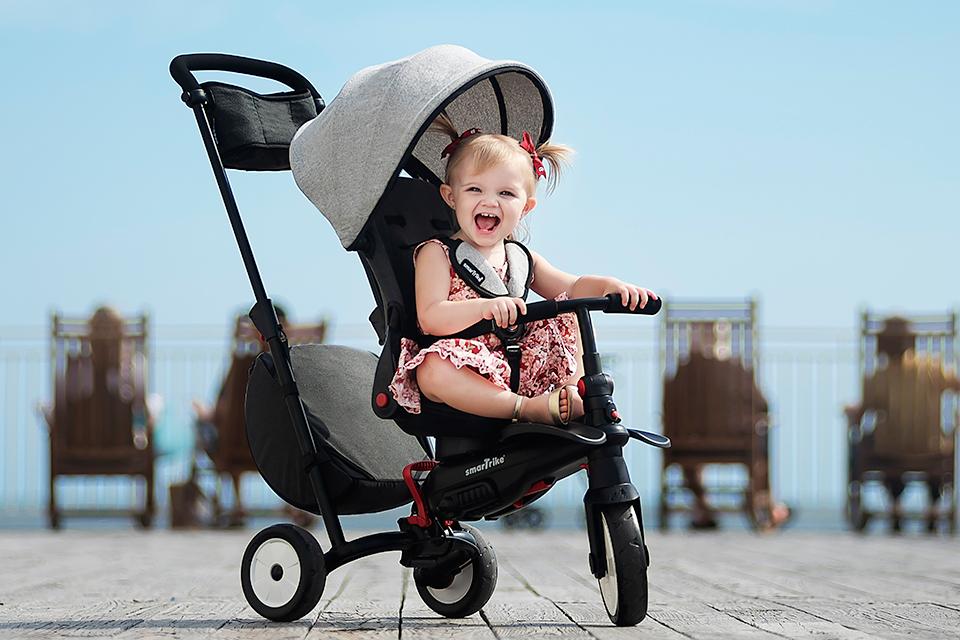 For babies 6+ months
Developing valuable skills
Watch as your baby safely learns how to steer, pedal and process various stimuli from their smarTrike stroller-certified comfortable seat.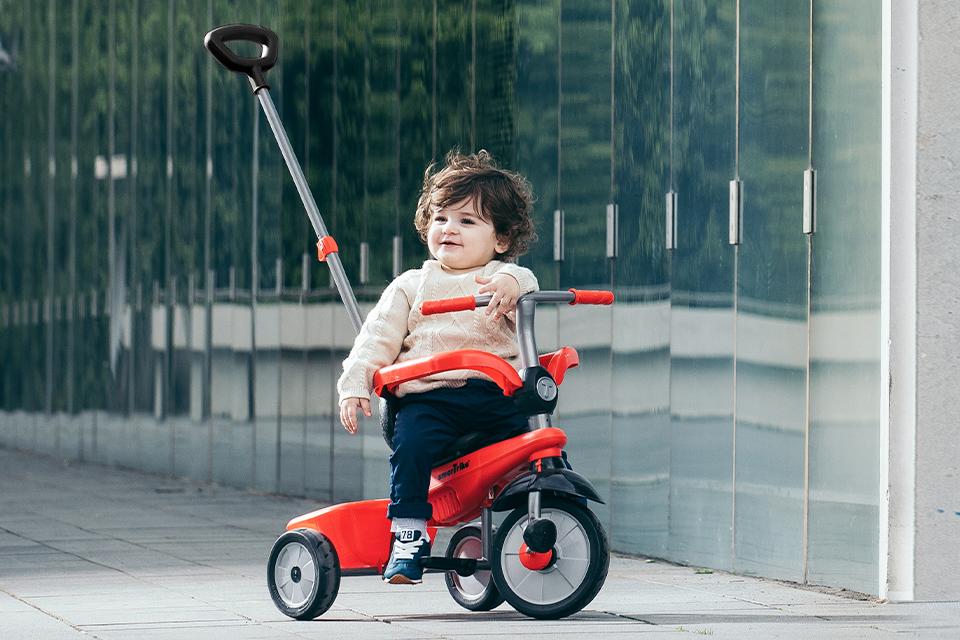 For toddlers 15+ months
A "grow with me" product
Watch your child grow and practice their new skills, with a multi-stage smarTrike that they'll enjoy until the age of 3 and beyond.
Ride it, store it, roll it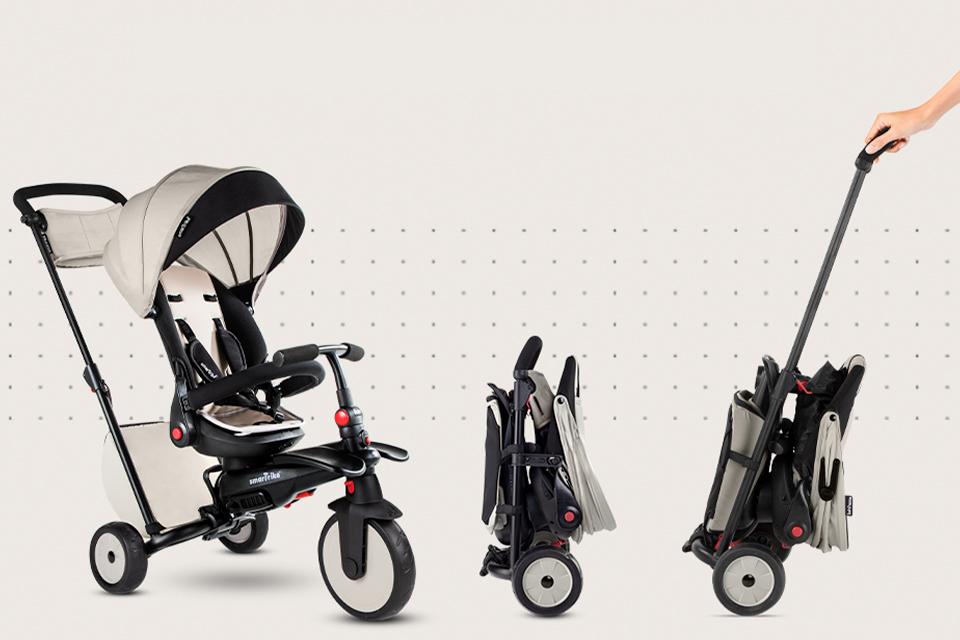 Low on space, high on comfort
Folding small, smarTrikes are ideal for any trip, making any outing enjoyable for both you and your child.
Multi award-winning brand with over 20,000,000 happy families worldwide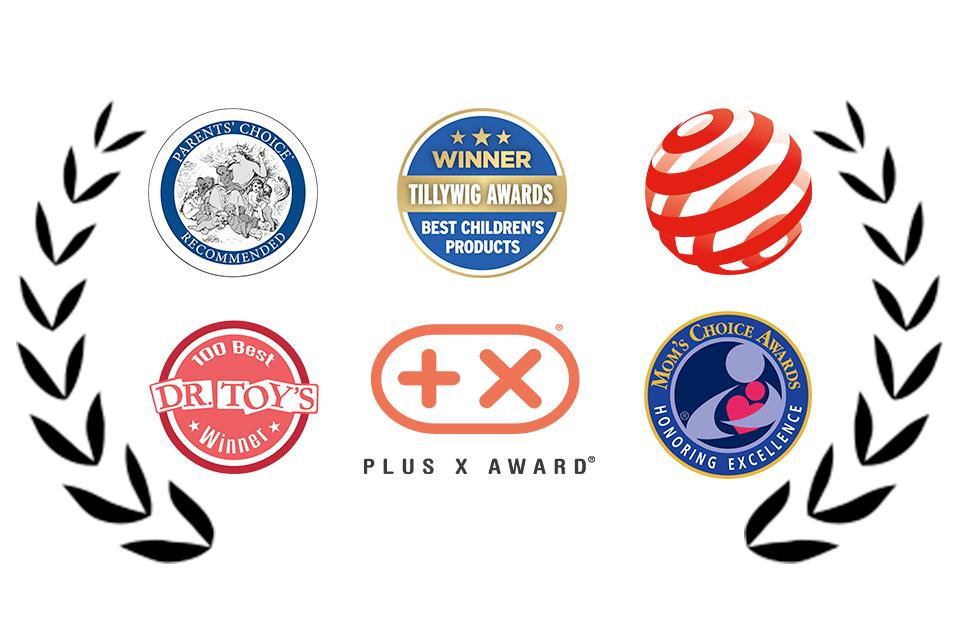 See your child develop healthy and happy
smarTrike products are designed to be intuitive and easy to use. Engineered for child and parent comfort, smarTrike products offer an advanced, elegant childhood companion for both you and your child.
It is not surprising then that for nearly a decade, smarTrike has been winning every award in the industry over and over again.
Unique smarTrike technology
Features we developed for you and your child.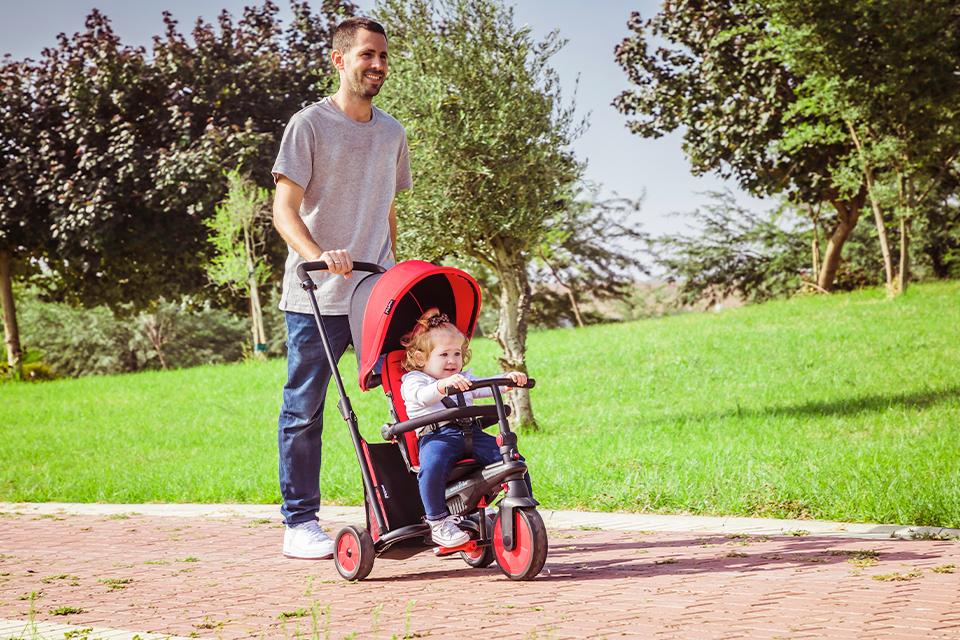 Touch steering patent
The only trike you can steer with one hand.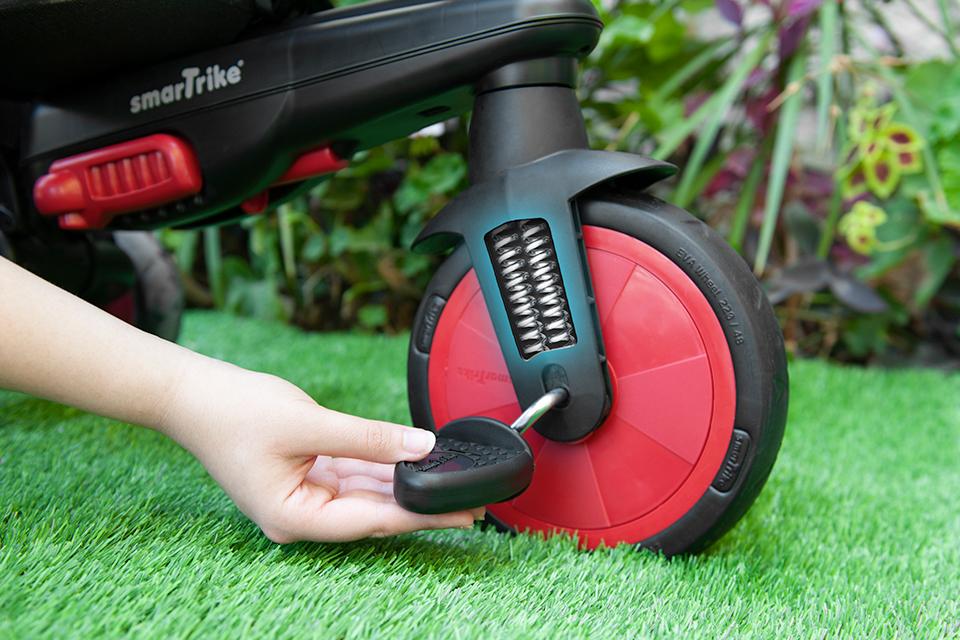 Shock absorber
Smooth riding for baby and parent.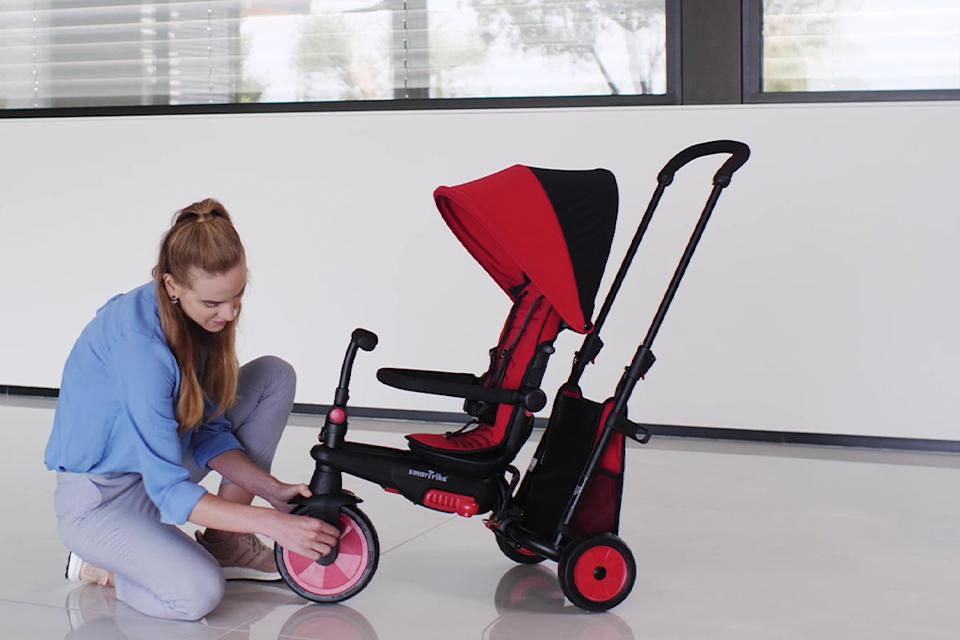 Parent/child control modes
Decide in-a-click who controls the trike.
smarTrike - STR7 Folding stroller trike
Ultra-fashionable in a modern urban look, the smarTrike STR™ 7 goes from a baby push tricycle with a reclining seat for 6-month-olds, to an independent toddler tricycle that helps them develop the skills needed for independent riding.
smarTrike - STR3 Folding stroller trike
smarTrikes fully folding baby tricycle with stroller certification, it is designed to develop early childhood skills and grow with your child in 6 stages from 10-36 months. Easy to steer and ideal for travel, it's a popular choice for families on-the-go.
Why buy at Argos?