Revitive® at Argos
Revitive® design medical products to enhance lives every day through life-changing health solutions that are drug-free and clinically proven.
Shop all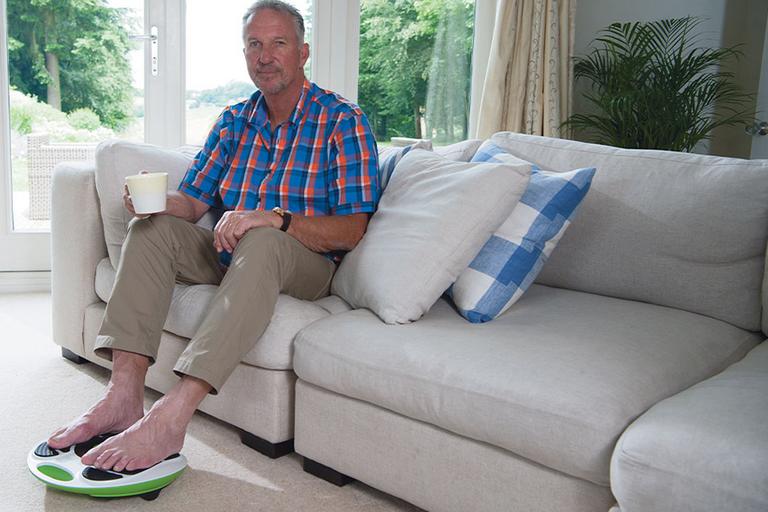 Discover Revitive
Revitive® Circulation Booster®
Good circulation is essential for good health but age, certain medical conditions or even just being too sedentary, can all cause circulation problems. The Revitive Circulation Booster is designed to actively improve circulation and reduce the symptoms of poor circulation.
Watch our TV ad to discover how Revitive can help.
Revitive Advanced™
For milder symptoms of poor circulation. The Revitive Advanced™ features the unique IsoRocker, to replicate heel-toe raises – allowing movement of the ankle joint, as well as our patented EMS circulation technology.
How does Revitive help legs and feet?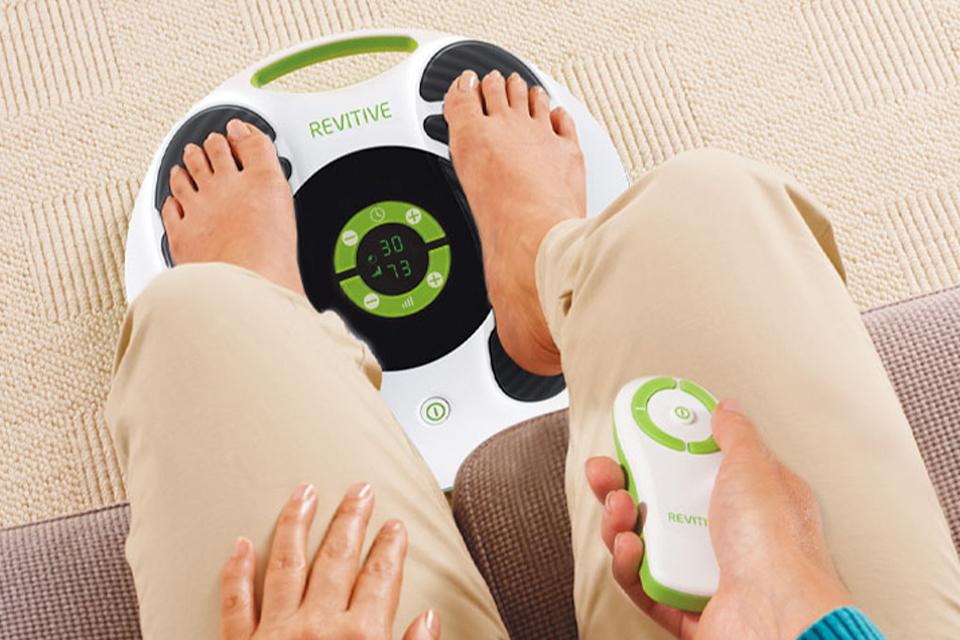 Variable intensity level
As you increase the intensity, you will feel a pulsing sensation in your legs and feet, allowing your muscles to contract and relax.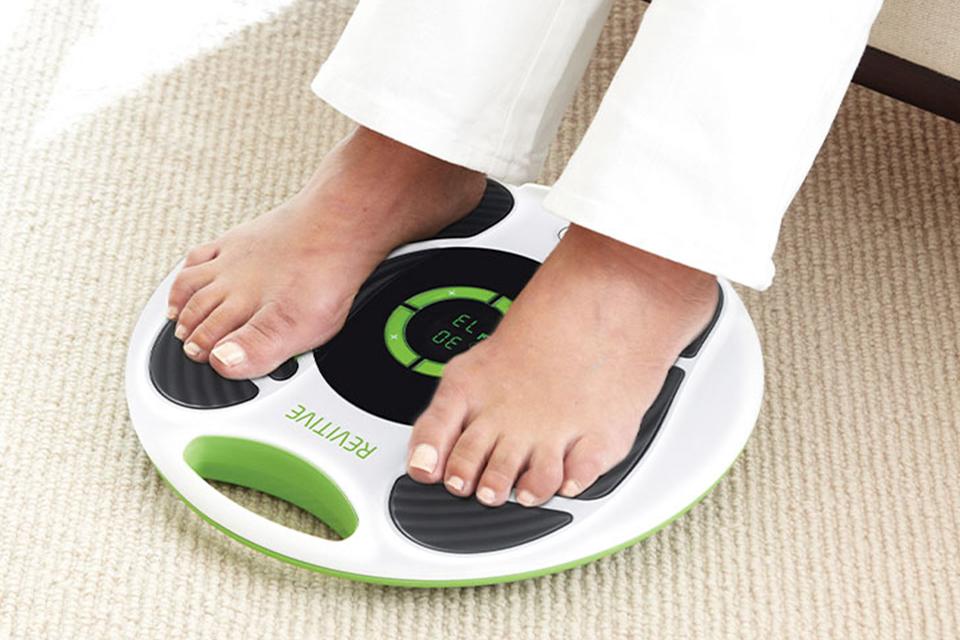 Patented IsoRocker
At a high enough intensity level the patented IsoRocker allows a greater range of ankle-joint movement, replicating heel-toes raises, so your muscles can contract and relax, without undue pressure.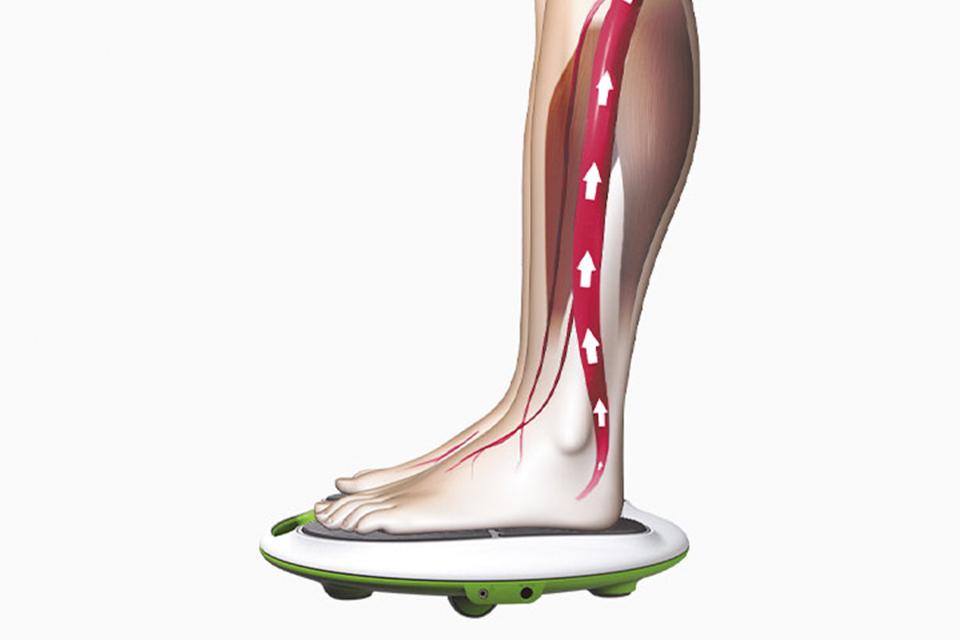 EMS stimulates leg muscles
Revitive uses Electrical Muscle Stimulation (EMS) technology, to activate the muscles and nerves in legs and feet, actively improving circulation, relieving aches & pains in legs & feet and reducing swollen feet & ankles.
Why Revitive?
Discover more about us and see our circulation boosters in use.
Find out how Revitive helps Maurice and Mary
Mary and Maurice have been married for over sixty years and they still love dancing together. Regularly using Revitive is helping them to keep active, so they can… keep dancing!
How to use Revitive
Simply place bare feet on footpads, increase intensity and sit back and let Revitive® go to work. Use daily for at least 30 minutes.
Customer reviews
Discover the other products in the Revitive range
Revitive Aerosure
The UK's only dual-function breathing relief device, combining breathe-easier mode and lung-relief mode.
Revitive Ultrasound
Therapeutic Ultrasound - relieves muscular pain and supports healing. For muscular injuries, aches, pains & strains.
Revitive Pain Reliever
On-the-go pain relief. Revitive Pain Reliever blocks pain where it hurts. For use on upper & lower back, shoulders, arms and legs.
Why buy at Argos?