PAW Patrol at Argos
PAW Patrol is on a roll! Explore exclusive toys and PAW Patrol merchandise.
Shop all PAW Patrol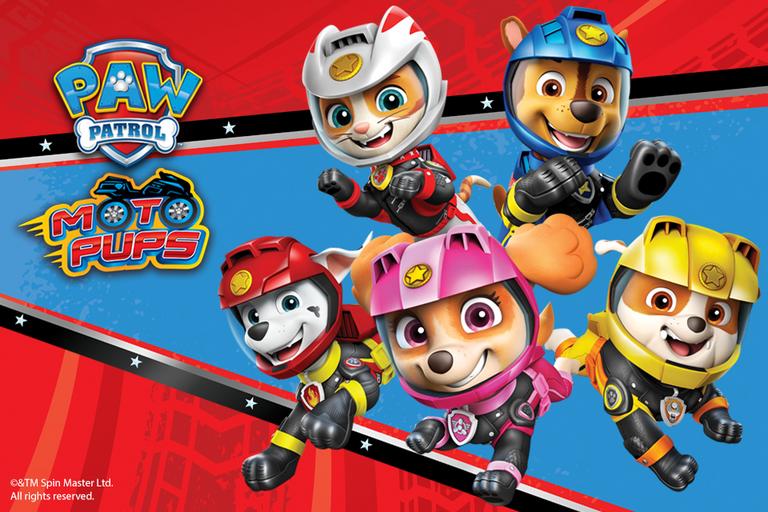 Blending problem-solving skills with cool rescue vehicles and your favourite plucky pups, discover PAW Patrol toys, outdoor toys, clothing and more. It's time to save the day!
PAW Patrol Moto Pups
Get ready for high-speed missions and wheelie to the rescue with the PAW Patrol Moto Pups. Saving the day has never been more exciting!
PAW Patrol Dino Rescue
Saving the day is even more adventurous then ever before! Go on action packed Dino Rescues with the Paw Patrol in their first ever motorised team vehicle!
PAW Patrol True Metal
Race to the rescue faster than ever before with the PAW Patrol True Metal Diecast vehicles and playsets, including new, exclusive characters!
PAW Patrol Ready Race Rescue
Create even more exciting high-speed rescue adventures with the Ready Race Rescue Pups, exclusively at Argos!
PAW Patrol toys and playsets
Tackle action-packed rescue missions with PAW Patrol pups, vehicles, playsets and more.
PAW Patrol Home & Bedding
Give your house the PAW-fect makeover with the latest home, bedding and accessories.
PAW Patrol activity, arts & creative
Keep your little pup PAWsitively entertained with PAW Patrol ride ons, outdoor toys and arts and crafts.
Why buy at Argos?