Jabra headphones deliver the best of both worlds – whether you choose wireless or true wireless headphones, you know that you're getting an outstanding experience for all your calls and music.
Jabra True Wireless range
The Jabra Elite true wireless series is engineered for superior calls and music, with proven connectivity and reduced audio dropouts. Experience true wireless freedom.
Jabra wireless stereo headphones
Enjoy the best wireless music and calls with the Jabra Elite headphone Series. Experience superior sound, from the sound of your music and media, to the sound quality of your calls.
Jabra Bluetooth Mono range
Designed to make your day run smoothly, Jabra Bluetooth Mono headsets are a great extension of your phone, allowing you to remain hands-free while making and receiving calls at work or on-the-go.
Jabra Elite Active 75t
Engineered for superior sound with ANC and secure active fit designed for sport. Featuring 4 microphone technology and up to 24 hours total battery.
Jabra Elite 75t
Engineered for better calls and music with ANC and tested for secure fit. With Active Noise Cancellation (ANC), up to 5.5 hours battery (ANC on), 4-mic call technology and more, these earbuds are the perfect companions for life on the go.
Jabra Elite Active 65t
Engineered for true wireless music, calls and sport. 4-microphone technology and an IP56 rating, with a 2-year warranty against dust and sweat*. Wherever your day takes you, and whatever your activity, it won't get in the way of enjoying sports, music and calls.
Jabra Elite 65t
Engineered for the best true wireless calls and music experience. Hear and be heard with 4-mircophone technology. Up to 5 hours battery on a single charge. Wherever your day takes you, your activities won't get in the way of easy, reliable access to calls and music.
Jabra Elite 85h
Engineered for the best wireless calls and music experience with Jabra SmartSound. 8 microphone technology, Smart Active Noise Cancellation and up to 36 hours battery, you can make and receive calls in total confidence.
Explore Jabra
Jabra Active 75t
Great Calls. Great Music. No Better Fit For Sport.
Waterproof. Sweatproof. Workout-proof. Enjoy up to 5.5 hours of continuous use, or up to 24 hours with the charging case. (ANC on)
Jabra Elite 75t
Engineered to fit.
Great calls and music, designed for compact comfort. The new small design makes them the ideal fit for every type of ear, while the ergonomic shape makes them exceptionally comfortable.
Jabra Sound+ app
The perfect companion to your Jabra headphones. Customise your sound, so your music and calls experience always suits your surroundings.
Your music your way
Make sure your music always sounds exactly how you like it with a customizable equalizer, available in the Jabra Sound+ App.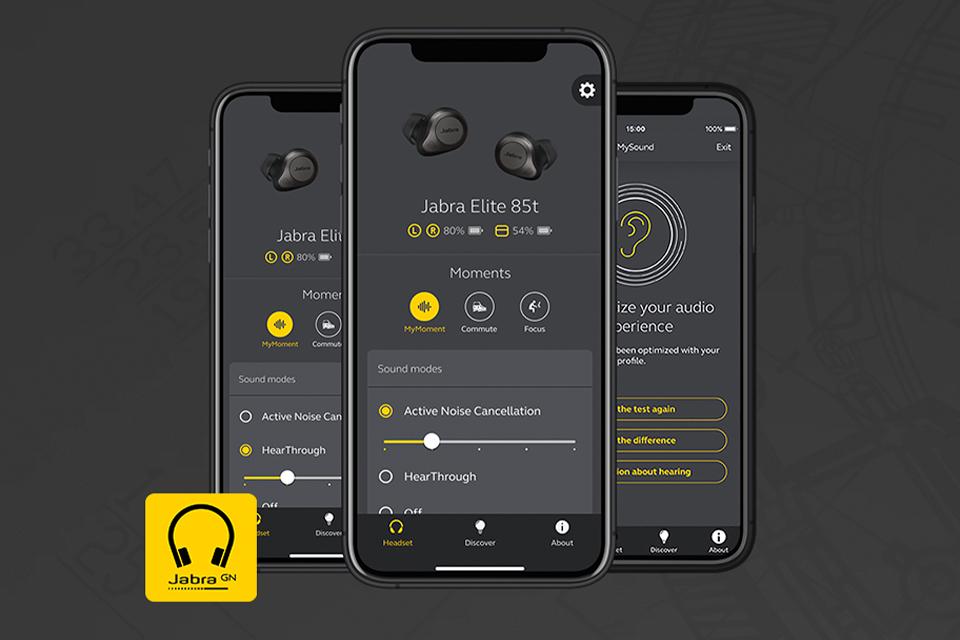 MySound is your sound
Enjoy music that's perfectly tailored to your hearing.
Popular products
Rated by you
Why buy at Argos?