Welcome to Guild
Guild power tools, for a job well done and the perfect finish. All come with a two-year guarantee.
Shop all Guild tools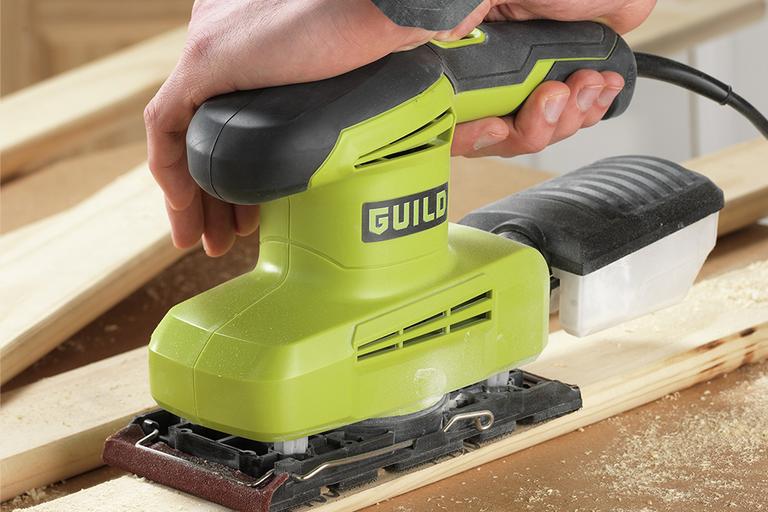 Drills
There's a Guild drill for every task. From cordless drills to hammer drills, combi drills to drill bit accessories, you can tackle multiple materials with ease.

Need expert advice on which drill to use?

Watch this short video to help you decide which type of drill you should use for your project. Whether you're drilling into wood, metal, plastic or concrete, we've got everything you need to succeed.
Cordless tools
A great selection of cordless tools, featuring drills, sanders, jigsaws and folding work lamps.
Workshop tools
Discover everything you could possibly need with our range of sack barrows, car vacuums, tool bags, tarpaulins and storage bags.
Screwdrivers
A household essential, Guild electric screwdrivers and screwdriver sets are handy tools to tackle fiddly tasks.
Tool kits
Every home needs a trusty tool kit. From screwdrivers to pliers, get all the Guild hand tools you need in a compact case.
Paint sprayers
Coat with confidence to achieve the perfect finish with the quality range of Guild paint sprayers.
Benchtop tools
For heavy duty jobs that require more power, Guild benchtop tools are up to the task.
Guide to saws and sanders
Use our handy video guides below to help you decide which saws and sanders are right for the job.
Which sander should I use?
Trusted tools
Guild products loved by you.
Why buy at Argos?