George Foreman at Argos
Grills that create versatile, healthy and home-cooked meals everytime.
Shop all George Foreman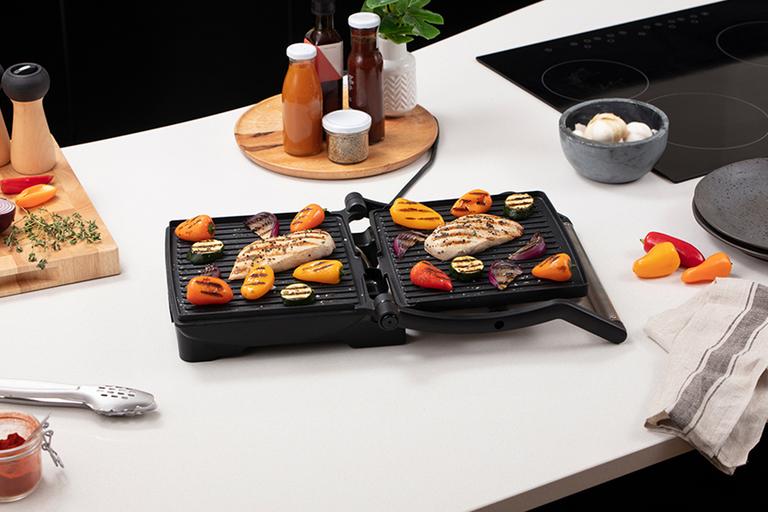 As groundbreakers of indoor grilling, George Foreman is a firm favourite with families who love healthy food. With grills for every occasion, the George Foreman range continues to expand and innovate.
George Foreman large fit grill
Shop by size
Grill range
Our customers love...
Highly recommended
Recipe ideas
Vegan shawarma (serves 4)
This delicious middle eastern inspired vegan shawarma is so versatile, you can add any ingredient you'd like! This recipe pairs portobello mushrooms with hummus and cucumber, marinaded and served with a yoghurt dressing.
Chilli and lime chicken (serves 4)
Pair this fragrant grilled chilli and lime chicken with toasted brioche buns, a couscous salad, or herby potatoes to create the perfect light dish.
Why buy at Argos?