George Foreman
Lean grilling for home-cooked meals that really pack a punch.
As groundbreakers of indoor grilling, George Foreman is a firm favourite with families who love healthy food. With grills for every occasion, the George Foreman range continues to expand and innovate.
Grill range
Grill & Melt Advanced
Grill, melt or both. The versatile George Foreman 22160 Grill & Melt Advanced has everything you could wish for in a grill. It's a fast food solution without the guilt!
Shop by size
Popular picks
Highly recommended
Recipe ideas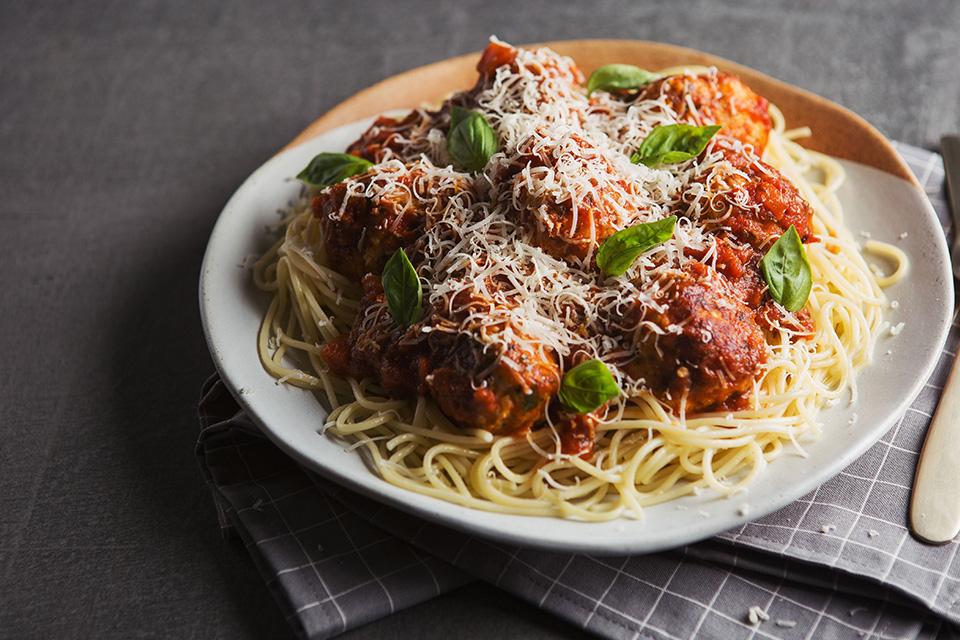 Ingredients:
250g turkey mince
1/2 white onion, finely chopped
2 cloves garlic, finely sliced
3 sprigs flat leaf parsley, finely chopped
100g grated cheddar cheese
1/2 tsp cayenne pepper
1/2 tsp ground mace
1/2 tsp paprika
Salt and pepper, to taste
Method:
Mix all ingredients together, form into balls no more than 2cm in height. Cover and refrigerate for 20 minutes.
Pre-heat on maximum.
Add 1 tbsp of oil, then add the meatballs. Close the lid and cook for 5 minutes, then open the lid and move the meatballs around. Close the lid again, and cook for a further 5 minutes.
Repeat the previous step, then check the meatballs have browned and are cooked through.
Season to taste, then serve with pasta and a sauce of your choice.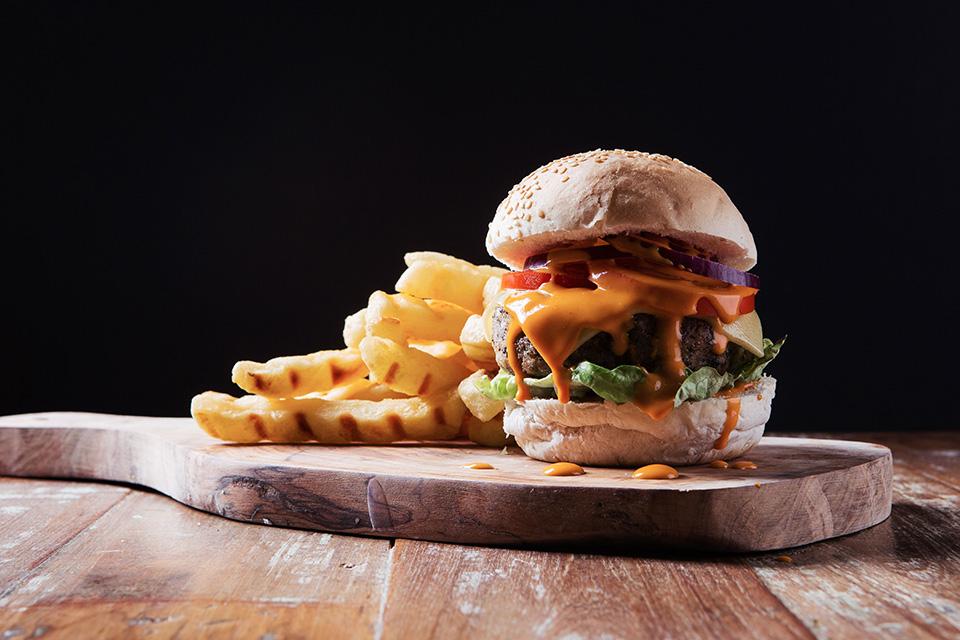 Ingredients:
400g green lentils, cooked, drained and slightly crushed
100g chickpeas, cooked drained and slightly crushed
80g carrot, finely grated
100g celeriac, finely grated
80g onion, finely chopped
4 garlic cloves, finely chopped
2 tbsp thyme leaves
2 sprigs thyme
4 tbsp olive oil
160g roasted butternut squash, slightly crushed
2 tsp chilli flakes
1 tsp smoked paprika
1 1/2 tsp ground mace
2 tsp cajun spice
180g fine breadcrumbs
Salt and pepper, to taste
6 burger buns
Method:
Add all ingredients to a bowl and mix well. Mould into 6-8 burger patties, cover with clingfilm and refrigerate for 20 minutes.
Pre-heat grill to maximum and brush the burgers with a little oil. Grill for 5-8 minutes until hot throughout.
Season to taste, then add to burger buns. Serve with fresh lettuce, tomato and sauce of your choosing.
Why buy at Argos?