Fisher-Price at Argos
Putting the fun into functional baby gear and the play into playtime.
Shop all Fisher-Price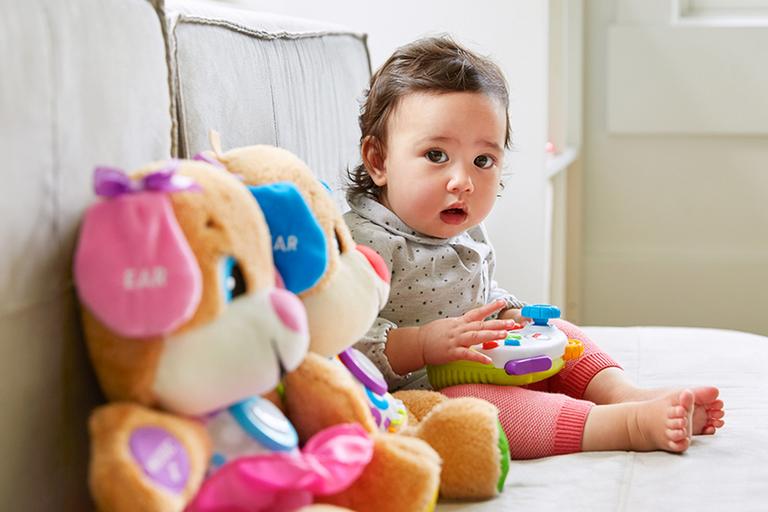 At Fisher-Price all our products are made with fun in mind. They're packed with great features and functionality that support development and allow parents to join in too.
Shop by age
Baby essentials
Sleep solutions
Rockers, swings, mobiles and bassinets packed with gentle sounds, magic and lights to help your baby drift off to sleep.
Nursery
From stimulating baby gyms to gentle soothers, explore the range of Fisher-Price nursery essentials.
Travel
Your baby can nap, play and stimulate tummy time while feeling right at home – even when you're on the go.
Get baby moving
Bouncers, rockers and jumperoos
Little ones can bounce and play whilst being entertained by lights, sounds and activities.
Activity mats and baby gyms
Baby playmats, gyms and activity mats help stimulate babies with dangling toys, lights and sounds.
Walkers and ride-ons
Walkers and ride-on toys help encourage little ones to stand and stroll with confidence.
Playtime
Laugh and learn toys
Encourage play and exploration with our bright baby toys.
Interactive toys
Little ones can dance and groove with these interactive toys with lights, music and sounds, all whilst discovering great learning content.
Playsets
Let toddlers create their own world as they play with Disney Princesses, Animals, Little People Babies, vehicles and more.
Building and stacking toys
Little builders will love stacking and sorting these brightly coloured blocks and shapes.
Baby gifts
Toys and baby essentials to help parents-to-be prepare for new arrivals.
Why Fisher-Price?
Little People playdate
Shhh, they're sleeping! Toddlers can play and care for their Little People® baby figures from feeding, changing nappies, soothing, snoozing, and (of course) play time, there's so much role play for them to explore!
Why buy at Argos?