Welcome to DJI at Argos
Create your own unique content with easy to use devices for in the air, on the ground & underwater.
Shop DJI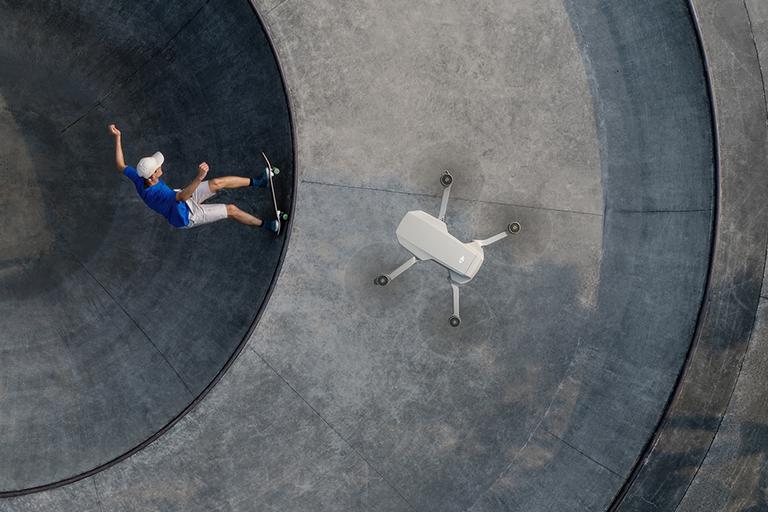 Leading the way in drone technology, DJI make aerial photography and filmmaking accessible to all. It's time to fly.
New DJI Mavic Air 2
Mavic Air 2 takes power and portability to the next level, offering advanced features in a compact form factor. Intelligent shooting functions and excellent image quality put aerial masterpieces within reach for everyone.
Fly easily: DJI Mavic 2
The DJI Mavic 2 is an advanced aerial photography drone offering iconic Hasselblad image quality on the Pro and a high-performance zoom lens on the Zoom.
DJI Mavic Mini
Ultra-light and highly portable, the Mavic Mini is the everyday FlyCam that allows you to 'fly as you are' and discover new perspectives everyday.
Handheld: DJI Osmo Action
Capture it all with Osmo Action's dual screens and RockSteady stabilization. Five voice commands, and waterproof up to 11m, it's the perfect companion.
DJI Osmo Pocket
Create cinematic memories with the compact and intelligent Osmo Pocket. Its 3-axis stabilisation, ActiveTrack and FaceTrack, will keep any subject front and centre.
DJI Tello
Perform fun flips easily with Tello's intelligent flight modes, shoot quick videos with EZ Shots, and learn how to code your next flight.
DJI Drone Accessories
Upgrade your creativity. DJI Drones have a suite of accessories offering longer and safer flight experiences.
DJI handheld accessories
Expand your creativity. DJI Handhelds have a suite of accessories offering even more options for filming and photography.
Why buy at Argos?