DesignaFriend dolls open up a world full of hopes, dreams, laughter, friendship and endless imaginative play. Exclusive to Argos, each of these 18-inch collectable dolls has her own trendy look, silky hair for styling and a charm bracelet for you.
Design your new best friend
Choose your favourite doll, buy an extra outfit & get a FREE accessory.
Shop the new season collection
Our gorgeous collection of new outfits will make your doll besties sparkle this spring and summer!
Sleepover fun for your new bestie!
After a day of adventures, take a break, snuggle up and have a slumber party with your bestie!
Extra Tall 26" Fashion Dolls
Meet Mila and Lily, your gorgeous new BFF's. Each doll comes with a best friends necklace for you.
Discover your new Designafriend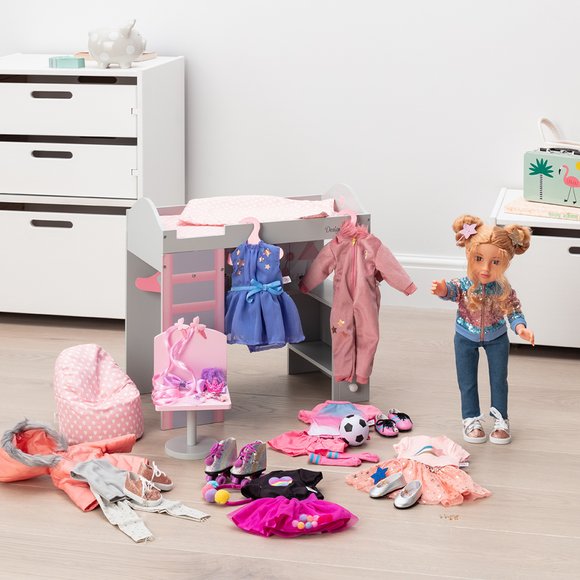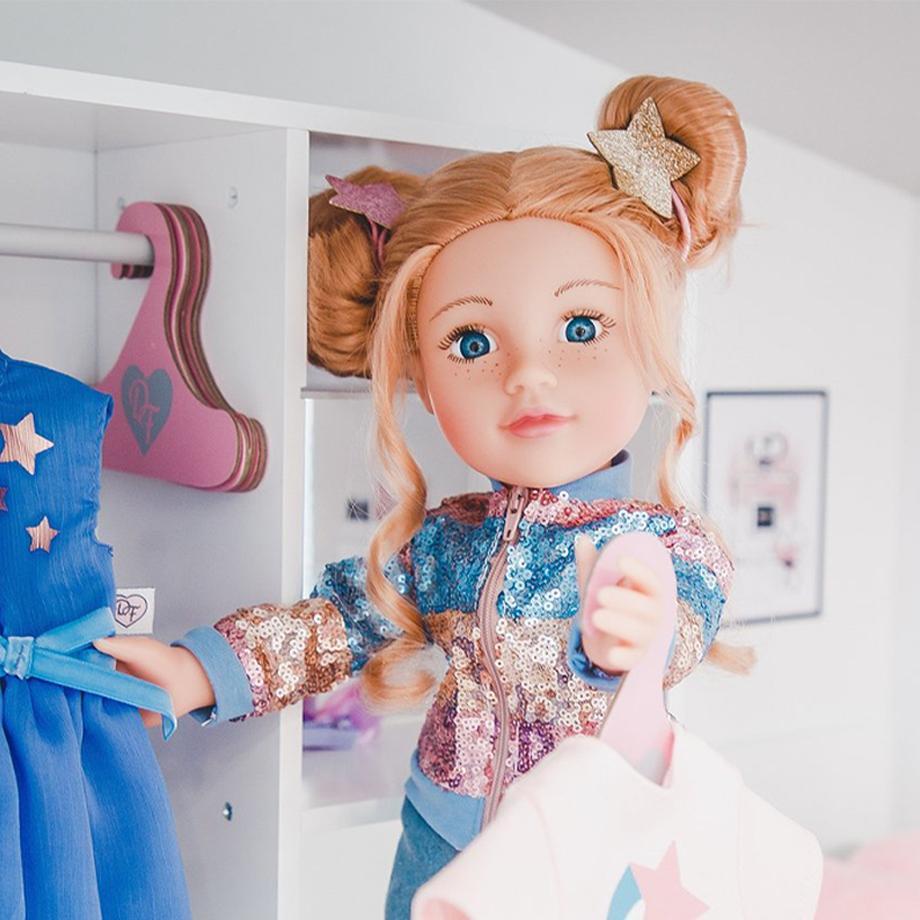 Willow
Get ready for each brand new adventure with Willow in her bedroom playset. Wrap up warm for a winter outing, showcase her soccer skills or get ready for roller skating.
Outfits for every occasion
Whether it's a party, a sleepover or an outdoor adventure, DesignaFriend have outfits for every occasion for hours of fashionable fun.
Get dolled up
A wardrobe to wow. We're bursting at the seams with outfits and accessories for your DesignaFriend. Everything from cosy to chic - and even some sassy sportswear. Let's play dress up.
Shop the new collection
Why you'll love her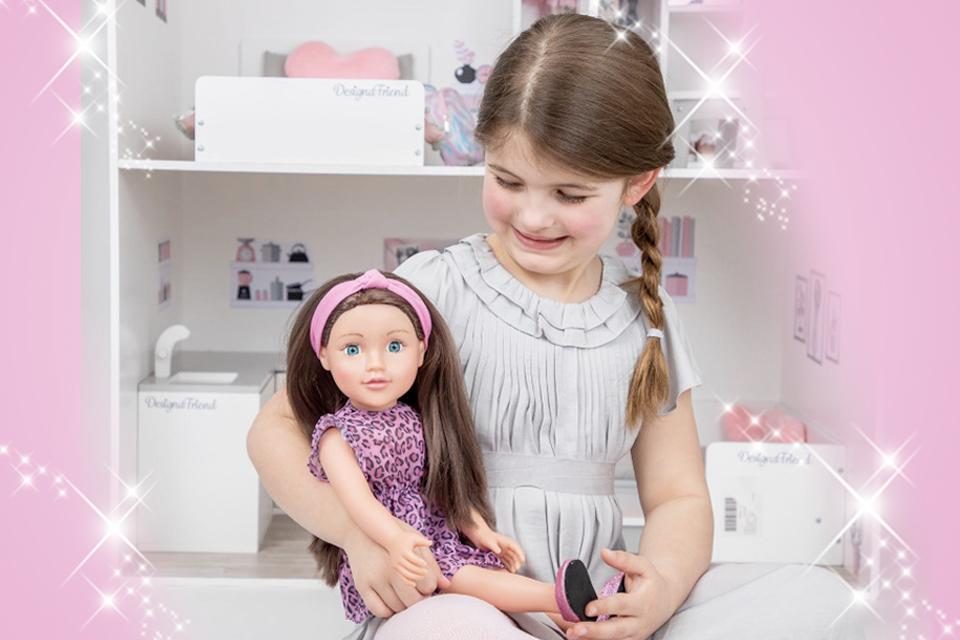 Perfectly huggable
Give your doll a big squeeze! She's 18 inches tall and has a super soft body for lots of cuddles.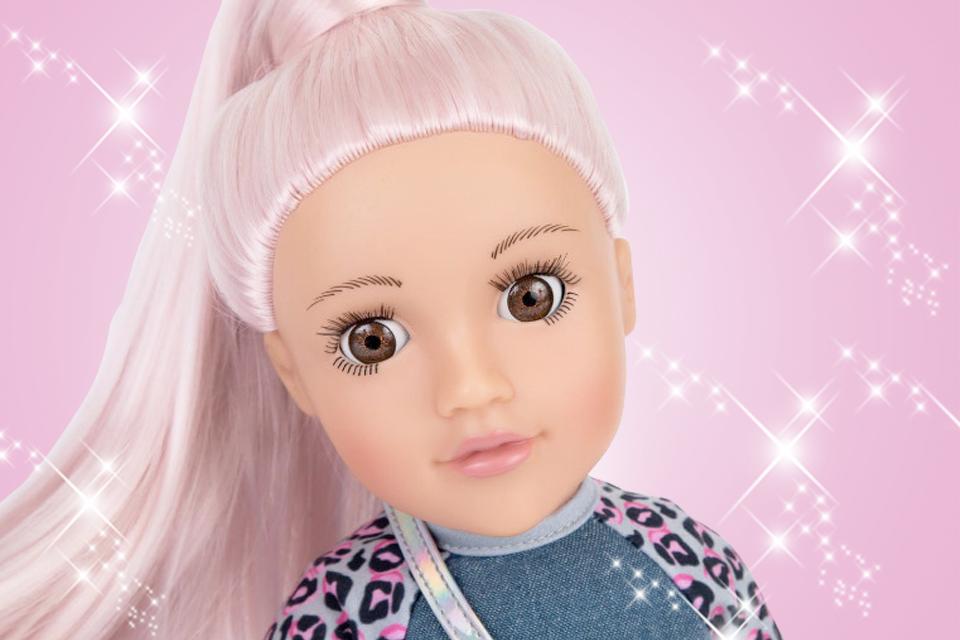 Gorgeous features
With sparkly eyes and life-like lashes, your pretty new DesignaFriend is sure to turn heads.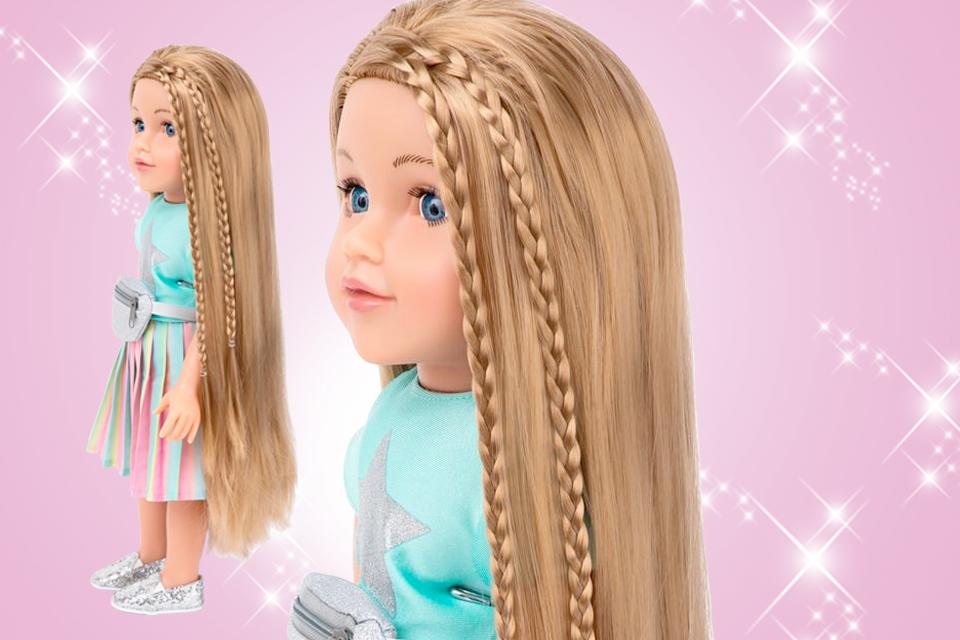 Super soft hair
Bubble braids, or a classic plait? However you want to style her silky smooth hair, your imagination is the limit!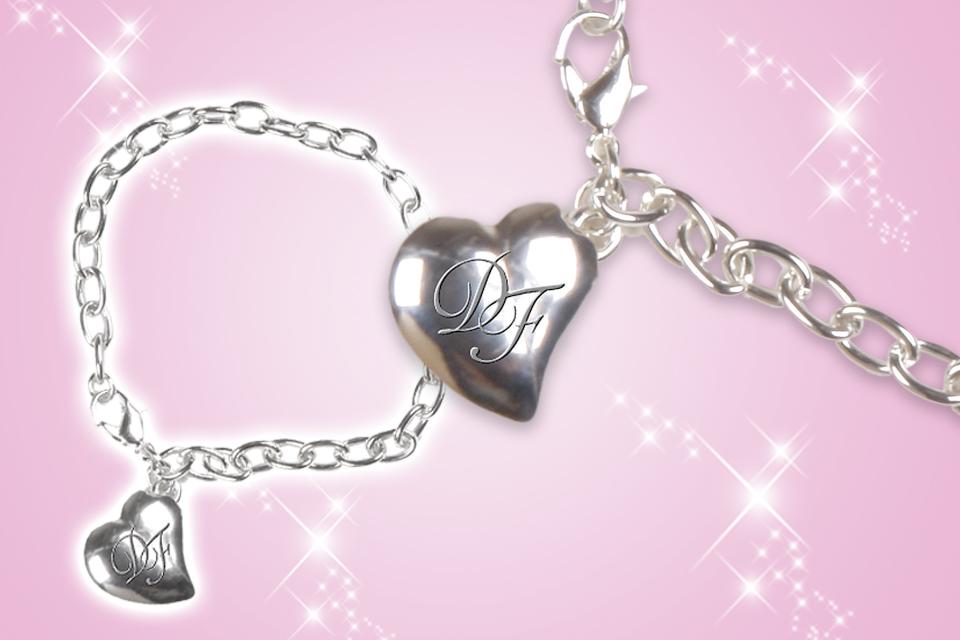 A charm bracelet for you
Every doll comes with a charm bracelet for you and you can collect charms with every outfit you buy!
DesignaFriend Fashion School
Designafashion School by Designafriend
It's Patience and her friends' first day at Designafriend fashion school. Will Kylie's transformation dress feature on the fashion wall of fame?
DesignaFriend printables
DesignaFriend birthday party printables
Everything you need to throw the BEST party ever with our DesignaFriend party printables.
DesignaFriend hair care tips
Get the look you love with our hair care and styling tips.
DesignaFriend fashion sketchbook
Become a designer for the day! Download our fashion sketchbook to design your very own DesignaFriend collection!
DesignaFriend Fashion & Activity Workshops
Download the below tutorials for free and head over to the DesignaFriend YouTube channel to join toy designer Rachel in her studio for some creative fashion fun, using items lying around your home.
DIY DesignaFriend Cake Shop
Make your own DesignaFriend cake shop for your dolls and treat them to a yummy slice of cake.
DIY DesignaFriend Salon
Get your DesignaFriend bestie ready for a pamper with these DesignaFriend salon tutorials.
DIY DesignaFriend Flower Shop
Download these tutorials to create your own DesignaFriend flower shop for your dolls.
Why buy at Argos?