Bona Floorcare at Argos
Bona for simply beautiful floors. The flooring contractors' choice since 1919.
Shop all Bona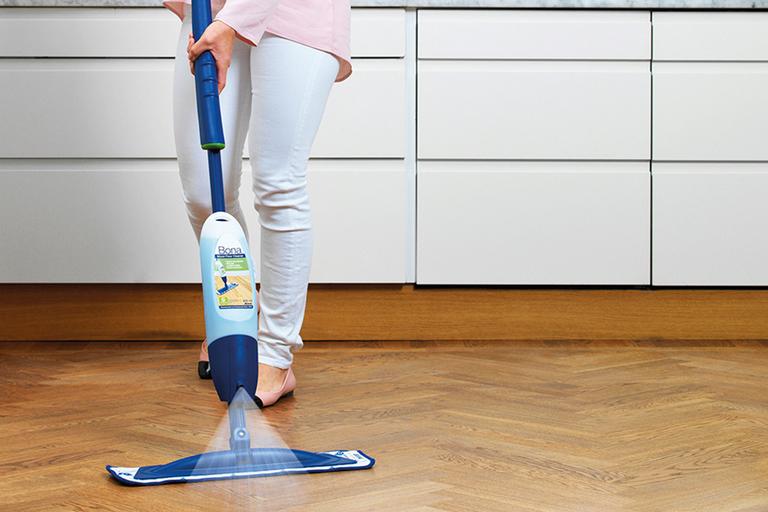 Relax, Bona makes it easy to care for your wood and other hard floors! For over 100 years, Bona has created innovative products for daily cleaning and a lifetime of protection. Love your floors with water-based solutions from Bona that are safe for you, your pets - and for our planet.
Bona mops, kits and pads
Bona offers a choice between spray mops and standard mops for quick and easy cleaning - plus a range of reusable, washable microfibre pads.
Bona cleaners
Clean your wood or other hard surface floors with the Bona range of safe, residue-free, fast-drying cleaners.
Bona polishes
Enhance the durability and look of the floor. Bona polishes are designed to fill in micro-scratches and to restore the gloss or matte sheen to the surface.
Bona for wood floors
Bona wood floor cleaners are specially designed to clean wood safely and effectively. Bona polishes protect against wear and fill in micro-scratches on the surface, restoring the original gloss or matte sheen.
Fast drying
Leave no streaks or residue
Designed for wood floors
Safe for your family and pets
Bona for hard surface floors
A range of cleaners and polishes to clean and restore the sheen to all types of hard surface floors. These Bona formulations are safe for use on stone, granite, marble, ceramic tiles, laminate, LVT and vinyl.
Fast drying
Leave no streaks or residue
Designed for all hard floor surfaces
Safe for your family and pets
Bona spray mop
Quite simply, the Bona spray mop is the easiest way to keep your wood and other hard floors clean! The pH-neutral formulas are ready to use, dry quickly and leave nothing behind but a beautifully clean, streak-free surface.

The system contains everything you need to get started including a pre-filled cartridge of wood or hard floor cleaner and a Bona microfibre cleaning pad. Forget about filling up a messy bucket - just spray and wipe for a perfect result!
Greenguard certified
All Bona cleaners and polishes are Greenguard certified. Products certified under this program carry the Greenguard logo to show they are proven to be low emission formulations that are safe for use in environments such as schools and healthcare facilities.
Safe for your family and pets
We want to reassure you that Bona products are totally safe for use in your home and around your family and pets. We are completely transparent about the ingredients in our formulas so we list them on each individual product page on our website.
Not tested on animals
Bona pH-balanced cleaners and polishes are formulated and tested in our own labs, using the latest innovative techniques. We would never test anything on our furry friends.
Why buy at Argos?