Good as new
At Aznu, we rescue phones from being chucked away, give them a proper good fix, then sell them on to a new life of scrolling, snapping, filtering and texting. And we do it to such a jaw-droppingly high standard, you won't be able to tell it's not new.
Saving the planet, one phone at a time
Clean and green
The environment is a big deal for us. That's why we do everything we can to keep our planet clean and green for as long as we can. Not only do we rescue phones from being incorrectly disposed of and rotting away in landfills, we also package them in 100% recyclable material.*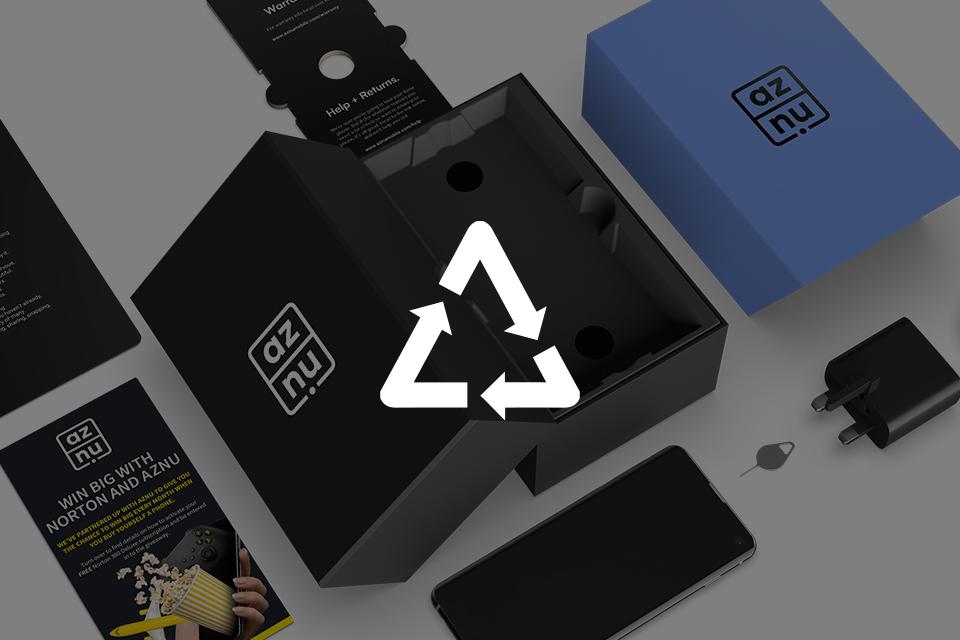 Packaging perfection
Our packaging is 100% recyclable. So just pop it in with your paper waste when you're done admiring it.*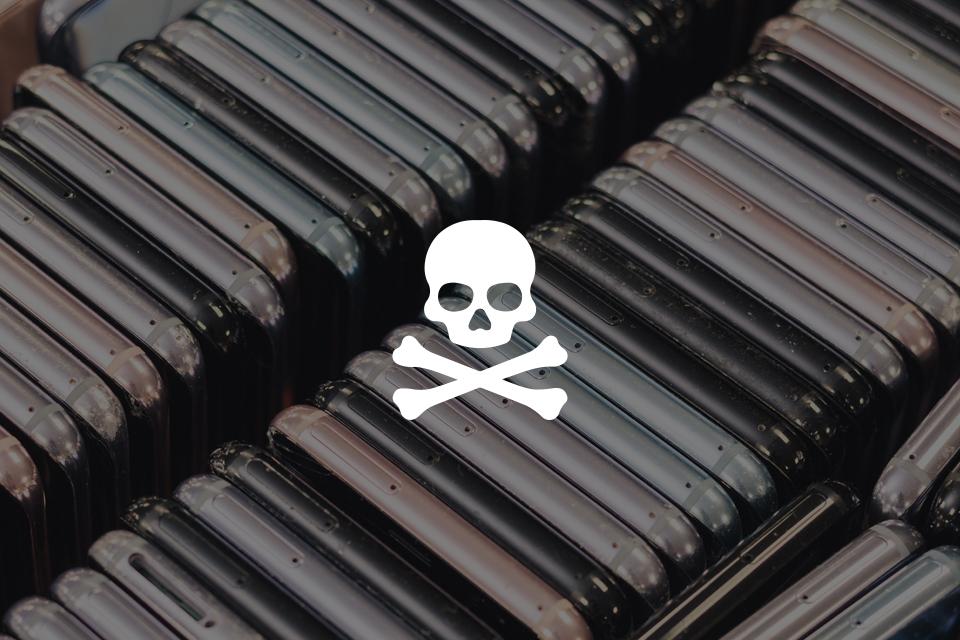 Second chances
We think you'll agree that it's an e-waste of good technology and precious metals when phones are thrown away.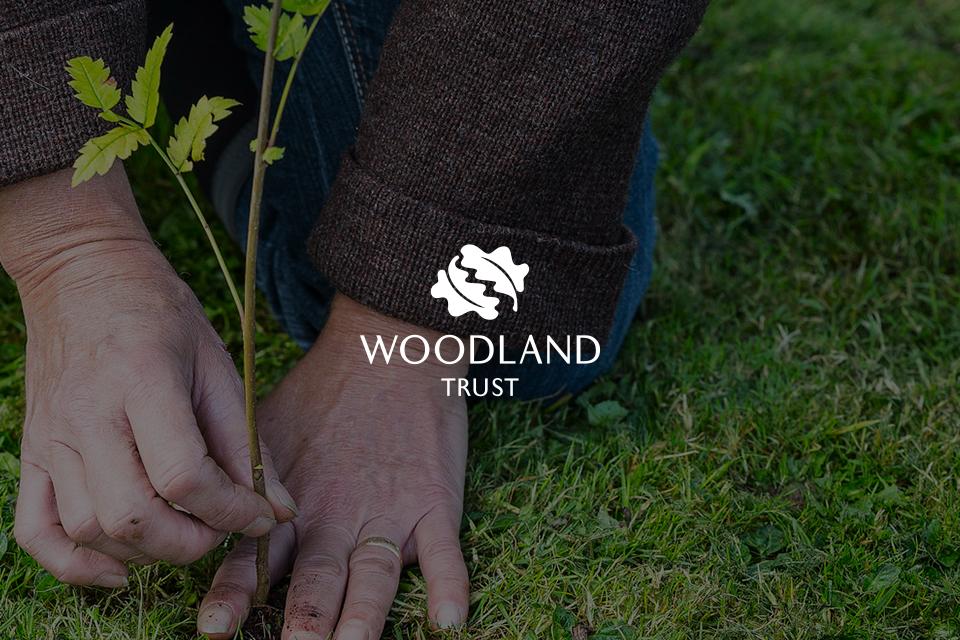 Wood you rather
We've partnered with the Woodland Trust. Every Aznu phone sold helps keep the UK rich in woods and trees for now and the future.
What's in the box**
Norton giveaways
Includes Norton 360 Anti-Virus and VPN
Once you've got your flash, top-quality Aznu phone, you're going to want to keep it safe and sound. We want that for you too. So we include 1 year of Norton 360 with every Aznu phone: that's £75 worth of cyber protection for free.
Monthly prize giveaways
We've partnered up with Norton to give our amazing customers (that's you) the chance to win a monthly prize when you treat yourself to an Aznu phone. Every box gets you in with a chance to win big in our giveaways and monthly prize draws.
Our besties
Reviews
Apple and iPhone are trademarks of Apple Inc., registered in the U.S. and other countries and regions.
Samsung®, Samsung Galaxy® are trademarks of Samsung.
Aznu is a trading style of MTR Group Limited (FRN 939702). All content, the Aznu logos and video is owned by Aznu and not to be copied or used without permission.
* 100% recyclable packaging will commence from September 2021 and we will move to this across the Aznu range, older packaging may be in use until it has been sold through.
** Please note unboxing video has packaging that will change to a new 100% recyclable design which will be different than that pictured. We reserve the right to change this as required without notice.
The Woodland Trust logo is a registered trademark and used with their permission. The Woodland Trust is a charity registered in England and Wales (No. 294344) and in Scotland (No. SC038885). A non-profit-making company limited by guarantee. Registered in England No. 1982873.
The Norton and LifeLock brands are part of NortonLifeLock Inc. NortonLifeLock, the NortonLifeLock Logo, the Checkmark Logo, Norton, LifeLock, and the LockMan Logo are trademarks or registered trademarks of NortonLifeLock Inc. or its affiliates in the United States and other countries.
Why buy at Argos?